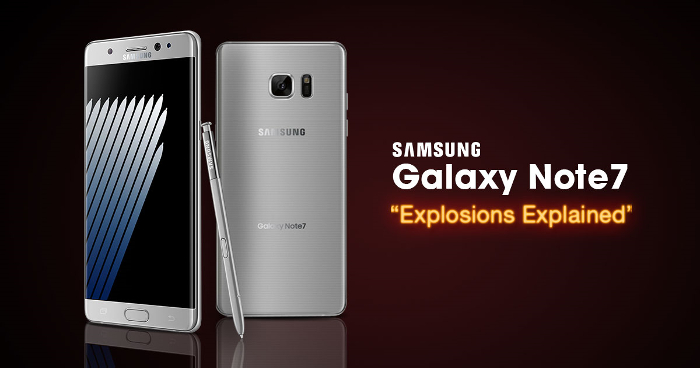 While it was poised to take over the world as Samsung's latest and greatest smartphone, the Galaxy Note 7 started exploding, resulting in a replacement, eventual global recall and more than $5 billion in losses. Samsung officially announced that the reason for the explosions were caused by the battery due to internal short circuits from deformation of the lithium ion jelly roll in the battery in the first batch of batteries and shoddy production such as poor welding and missing insulation tapes in the second batch of batteries. Basically, manufacturing and design defects in the battery.
Everything in a nutshell
These findings were supported by UL, Exponent and TUVRheinland which are scientific testing companies while 700 Samsung engineers used 20000 devices and 30000 batteries to do testing. All involved agreed that it was due to the battery cells not having enough room and shoddy production and manufacturing issues in the batteries themselves. They also agreed that the Galaxy Note 7 properly implemented safety features such as voltage protection in the electronics part of the device. TUVRheinland which studied the logistics of the Galaxy Note 7 said that they passed with no noted issues.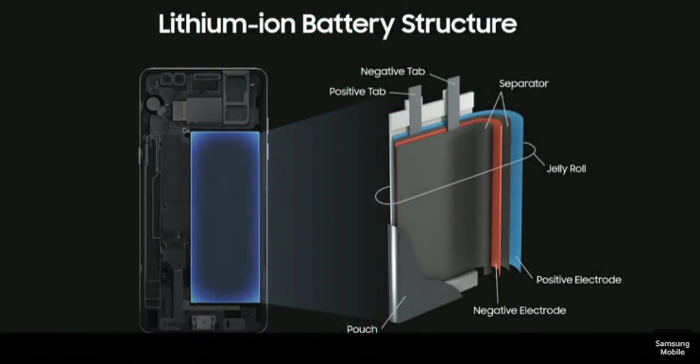 A look at the Jelly roll inside the Lithium ion battery
The first batch of batteries failure was due to the jelly roll bending from lack of space resulting in an internal short circuit
Samsung reiterated that their new devices do not have these same flaws and are safe to use under normal conditions, in fact new devices now undergo even higher quality assurance than before. A new Battery advisory board made of independant industry experts has also been implemented along with a new 8-point battery safety check. These will be shared with other lithium ion battery makers to help further safety design. No news yet if this will mean that there will be a Galaxy Note 8 later this year though.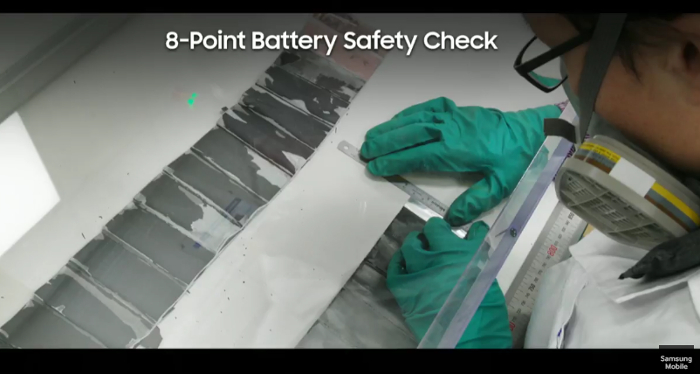 There will now be a new 8-point battery safety check for Samsung products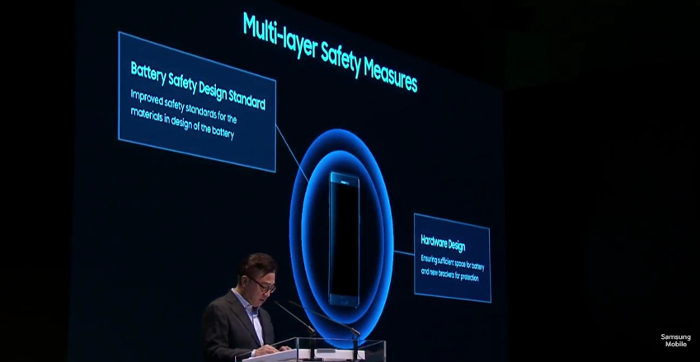 More robust safety measures are being implemented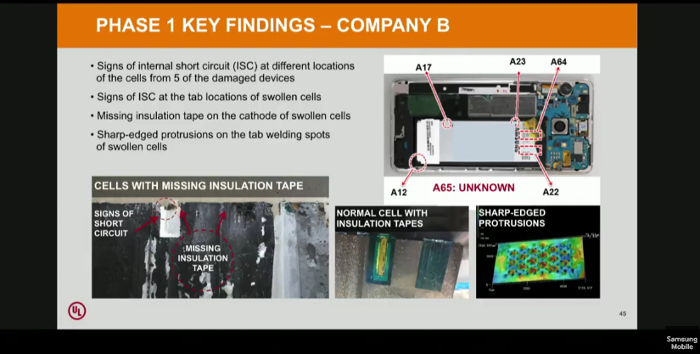 UL findings for the first batch of batteries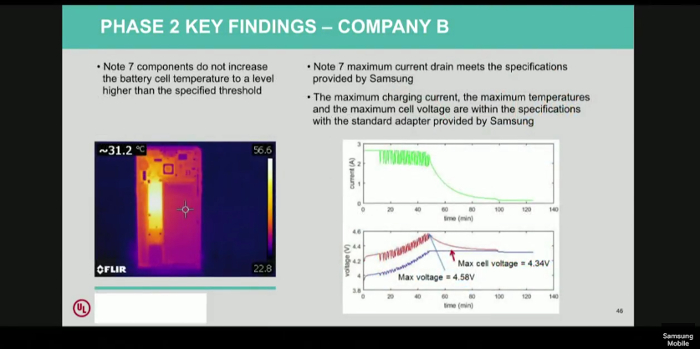 UL findings for the second batch of batteries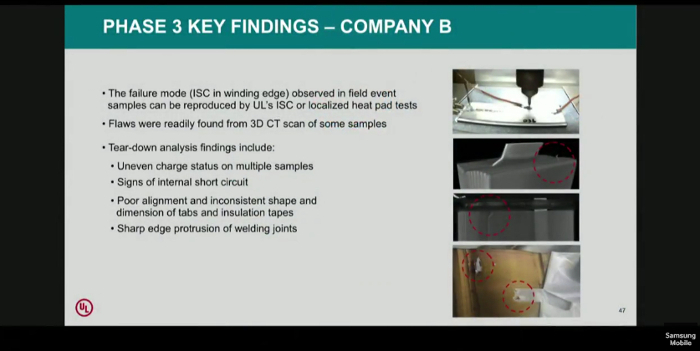 Further testing done by UL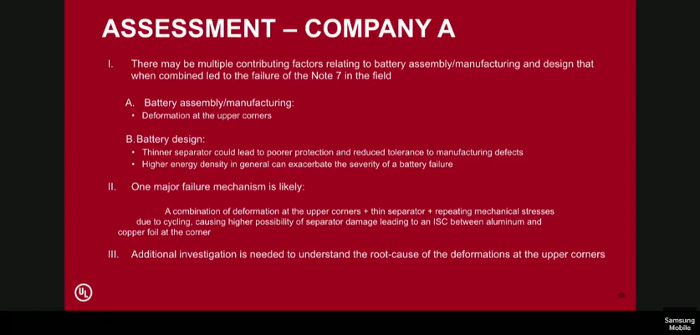 UL's conclusions for first batch of batteries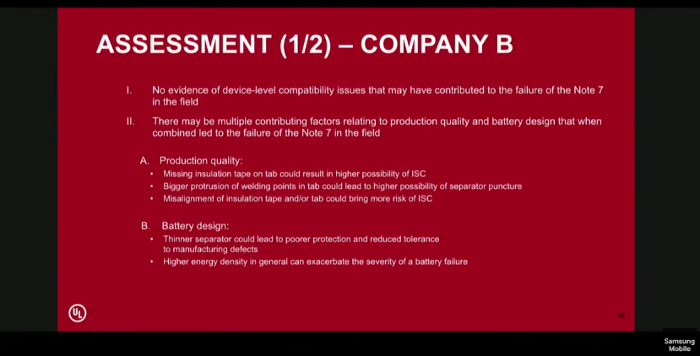 UL's conclusions for second batch of batteries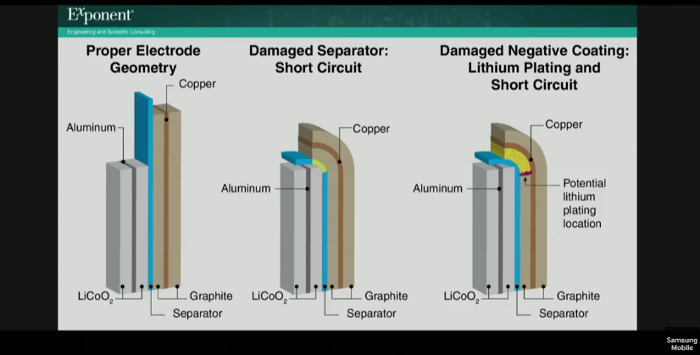 Exponent's findings of reasons for the short circuit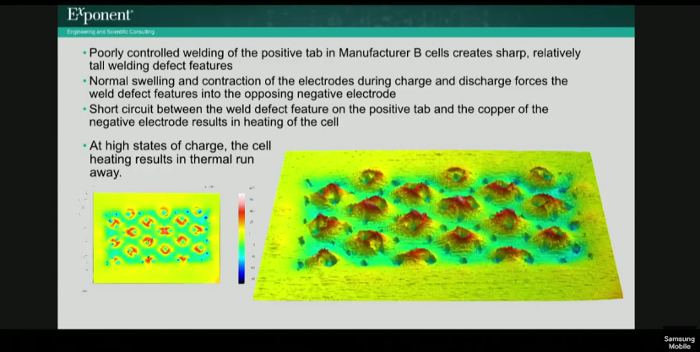 More reasons from Exponent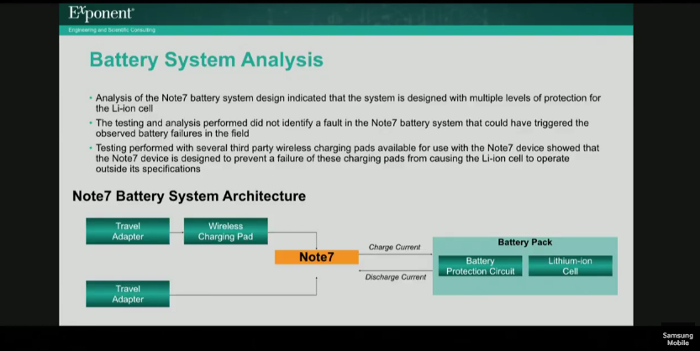 Exponent found that the architecture itself was not at fault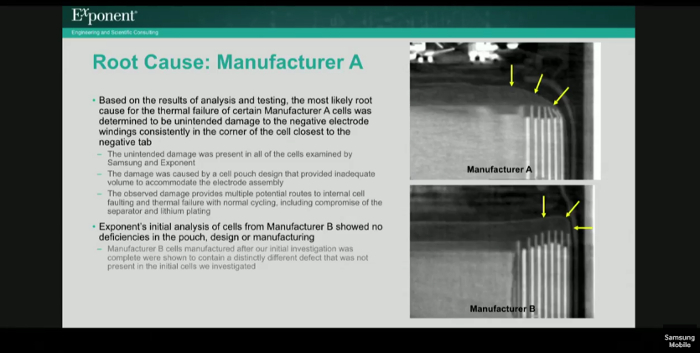 Exponent conclusions for the first batch of batteries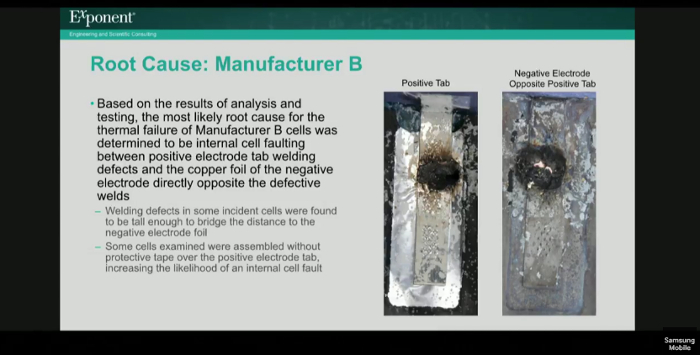 Exponent conclusions for the second batch of batteries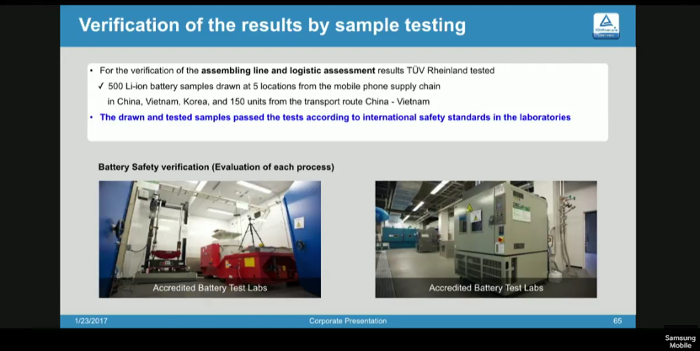 TUVRheinland's findings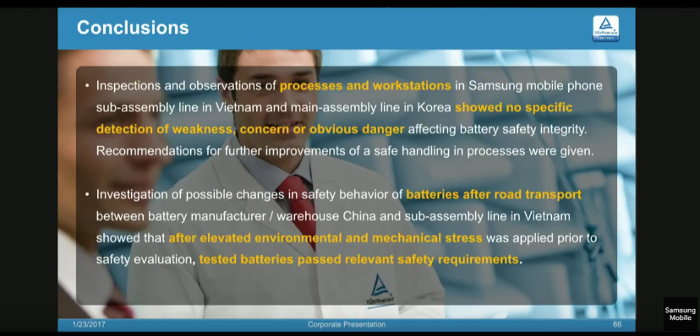 TUVRheinland's conclusions