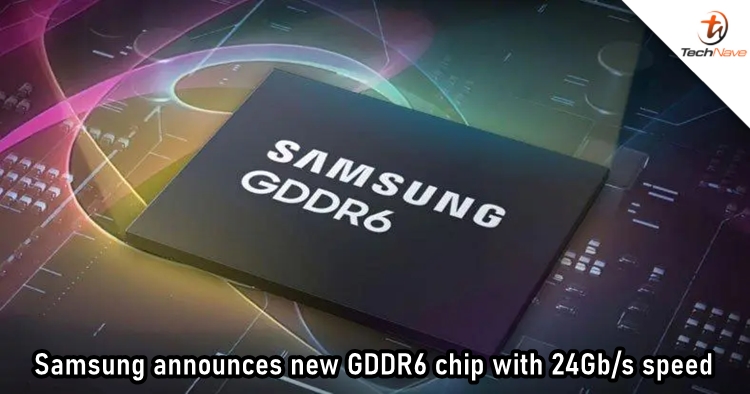 Samsung has introduced the industry's first Graphics Double Data Rate 6 (GDDR6) DRAM memory chip that provides speeds of 24Gb/s. The chip will deliver approximately 33% faster performance than the previous 18Gb/s solutions while consuming less power.
According to the report, Samsung has started the trial shipments of the chip. When it's commercially available, you'll probably see it in the next generation of portable computers, artificial intelligence and high-performance computing systems, game consoles, and more.

Coming to the technical part, the chip is manufactured using HKMG (High-K Metal Gate) technology, first adopted in Samsung GDDR6 memory in 2018. It's said that replacing the insulator with HKMG material reduces leakage and improves performance. Furthermore, the production uses a 10 nanometer (1z) class deep ultraviolet (EUV) photolithography process.
The chip will also feature low-power options to help extend laptop battery life, with Dynamic Voltage Variation (DVS) technology that automatically adjusts operating voltage based on performance requirements. Samsung will release 20 and 16 Gb/s chips that will achieve approximately 20% higher power efficiency at 1.1V; compared to industry standard 1.35V.
What do you think about Samsung's new GDDR6 memory chip? Drop a comment to let us know your thoughts, and stay tuned to TechNave.com for more tech reports.