Samsung reveals Evolved Exynos 5 Octa, maybe coming for Galaxy Note III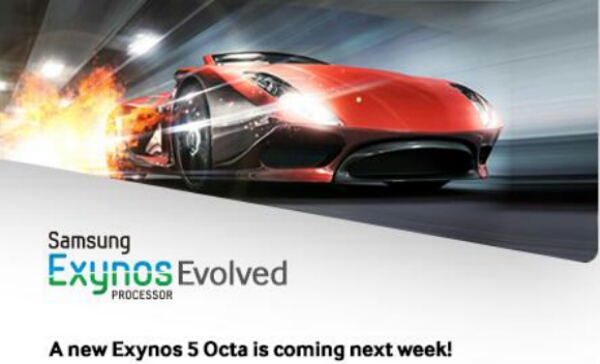 Samsung has recently announced an improved version of their Exynos 5 Octa chipset. While the Samsung Galaxy S4 I9500 already has the earlier version of the Exynos 5 Octa chipset it's performance has been overshadowed by the Snapdragon 800 from Qualcomm. Rumours indicate that the enhanced version of the Exynos 5 Octa chipset may be called Exynos Evolved with the teaser from Samsung indicating that it will be "a more powerful, enhanced Exynos 5 Octa".

The Exynos Evolved is due next week which places it just in time for the still unannounced Samsung Galaxy Note III which is rumoured to be unveiled at the IFA 2013 in September. While rumours have the next generation phablet powered by the Qualcomm Snapdragon 800 it could have multiple versions like the Samsung Galaxy S4. According to Samsung they will reveal more details about the Exynos Evolved next week. Hopefully it can achieve better energy efficiency than its predecessor, which was one of it's main detractors when compared to the Qualcomm Snapdragon chipsets.