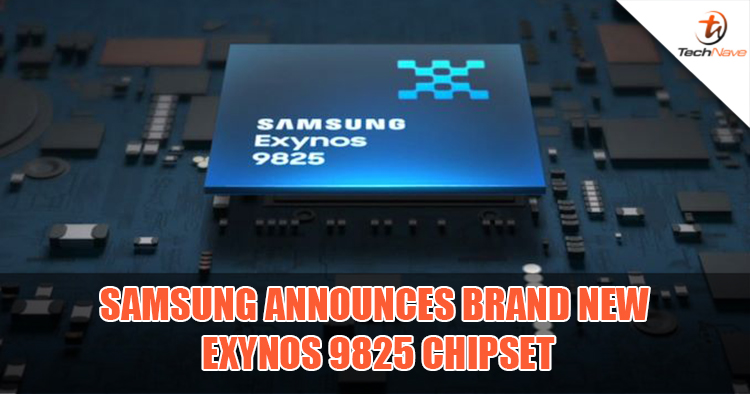 Mere hours ahead of the Samsung Galaxy Note 10 launch, Samsung has announced a brand new addition to their company, the Exynos 9825 chipset. This is an extremely unique SoC as it is the world's first 7nm EUV silicon chip. They claim that the chip performs 20% - 30% faster than before and uses 30% - 50% less power.
The Exynos 9825 features an interesting mix of cores. Two of them are Samsung's custom cores, another two are the Cortex-A75 cores and the other four are the Cortex-A55 cores. Bundled with the chipset is also the Mali-G76 GPU. The clock speeds for the SoC has not yet been revealed but we may be seeing it tomorrow during the Samsung Galaxy Note 10 series launching.
The neural processing unit (NPU) on the chipset has been designed to enhance the artificial intelligence (AI) used for photography as well as apps that utilize AR. The NPU will be used for object recognition which the image signal processes (ISP) retouches for better photos with better colours and detailing. The chipset supports a variety of lenses which include telephoto, wide-angle, and ultra-wide lenses and the 3D depth sensor. It can also recognize the user's usage patterns on their smartphones and pre-loads apps faster. The site also mentions what a monster the device equipped with this chipset will be when it comes to gaming.
Connectivity-wise, the chipset integrates the 4G LTE-Advanced Pro modem and 8x Carrier Aggregation. It has up to 2GB of download speeds and offers better connectivity. In addition, the device is also 5G ready as it can be paired with Samsung's Exynos modem 5100 which supports 5G NR.
Thanks to the chipset's multi-format codec (MFC), 8K Ultra HD videos can be played on any device this chipset is on easily. Besides that, it also supports 4K encoding (150FPS) and 10-bit HEVC (H.265) codec. Besides that, the Exynos 9825 also supports UFS 3.0 flash memory.
Due to the timing, I wouldn't be surprised if the Samsung Galaxy Note 10 series is equipped with this chipset. What do you think? Keep up with the latest Samsung news on TechNave.com!