Samsung rumoured to be working on a 600MP camera sensor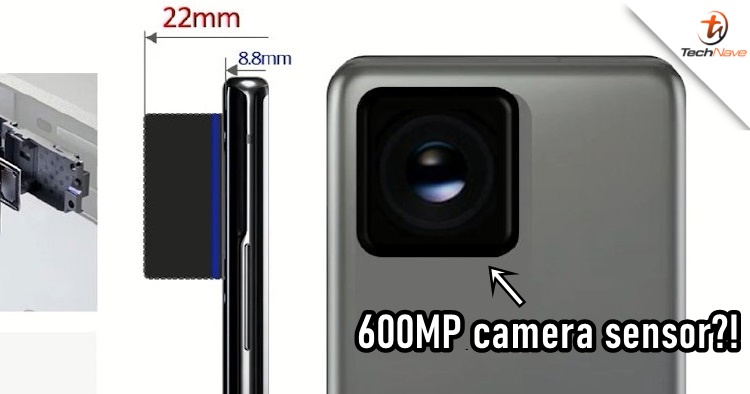 As technology continues to advance exponentially, it seems that brands are trying to reach new heights in-camera software. Thanks to the pixel boost technology, it allowed smartphones to reach up to 108MP sensor without looking like a mega telescope but it looks like Samsung could trying to bump up to 600MP.
According to a slide from the Investors Forum 2020, having a 600MP sensor would also mean increasing the bump and it would look like a hybrid digital camera on a phone measuring up to 22mm. Obviously, there's no way anyone can put this inside their pockets (unless if it retracts itself) and the reason why they are increasing is "due to zoom or 4K/8K video trend" (really?). To solve the matter, the ISOCELL will have to evolve to shrink the sensor.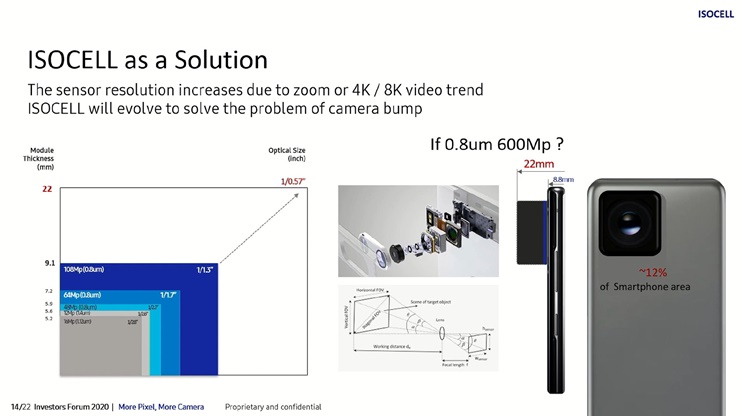 Either way, the technology for a 600MP sensor is not available yet as the slide seems to suggest that having one is just impossible for now. Should they really achieve it, the smartphone could look like having one giant eye camera sensor. The slide also suggested a 0.8μm 600MP to solve the problem.
But what do you folks think? Do we really need a 600MP camera sensor? Personally, I think having 12MP is more than enough and every brand should just focus on the camera software instead of boosting pixels. Let us know in the comments below and stay tuned for more trending tech news at TechNave.com.