Samsung's The Sero Smart Lifestyle TV Review - Is this the future of television?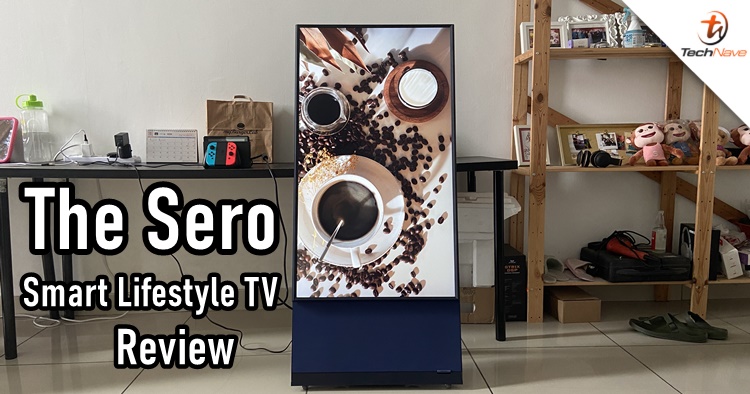 When it comes to shopping for a new television, there are a few factors to consider. For example, which TV screen panel size is best suited for your living room area? Is 4K resolution too much? Can you settle for just an LCD panel? You can read more about it from our #protips here but I digress, you're here cause you want to know what's up with this new vertical TV.
So... yes, the first question that you probably thought was - "Why would anyone get this TV?" That is an excellent question and I think I myself won't be able to convince you to get this, but perhaps the right question to ask is "Who is this TV made for?" and "Is this the future of television?" Let me bring you through the ups and downs of The Sero by Samsung.
Asides from making smartphones, Samsung is also known for manufacturing home appliances as well. Of course, they make and export a ton of TVs globally but never before have we ever thought they would make one that can turn sideways vertically or horizontally. The screen panel measures 43-inches with 3840 x 2160 pixels, there's also a 4.1 channel speaker at the bottom hidden behind the navy blue surface, and the whole TV measures 564.7 x 1200 x 327 mm. For comparison, that's 120 cm tall but that's in horizontal mode (if I can recall correctly - it's around one head short than me in vertical mode and I'm 173 cm tall).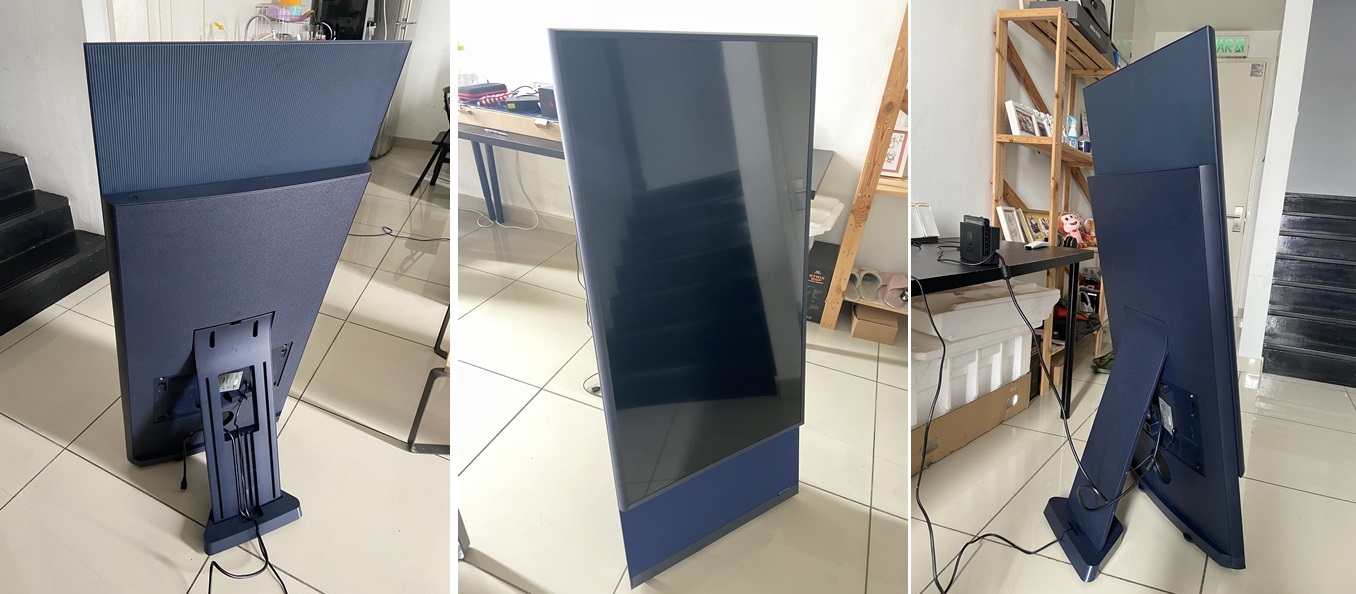 The overall view of The Sero in vertical mode. Fun fact - Sero actually means vertical in Korean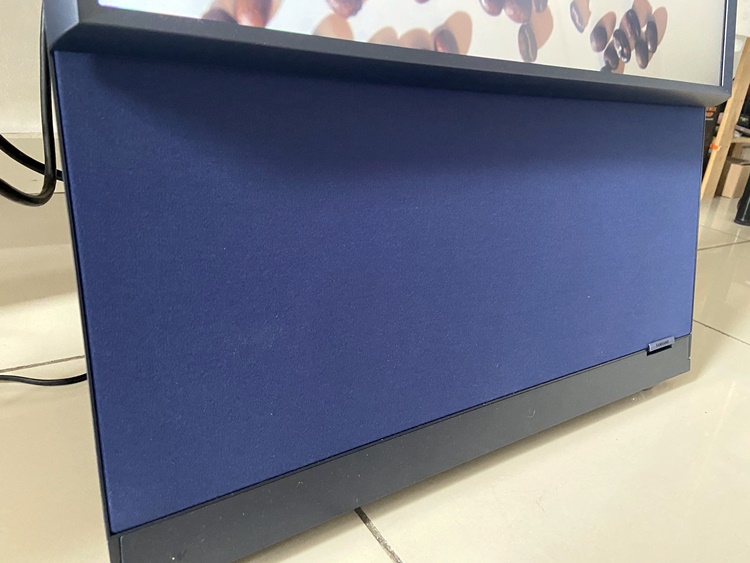 At the bottom here, the 4.1 Ch speakers are hidden behind this navy blue surface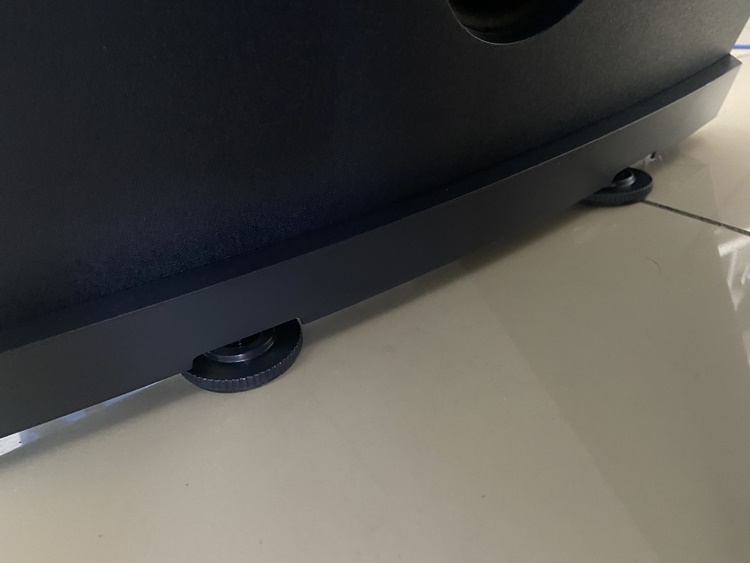 There is a pair of circular stands to make sure the TV stays in place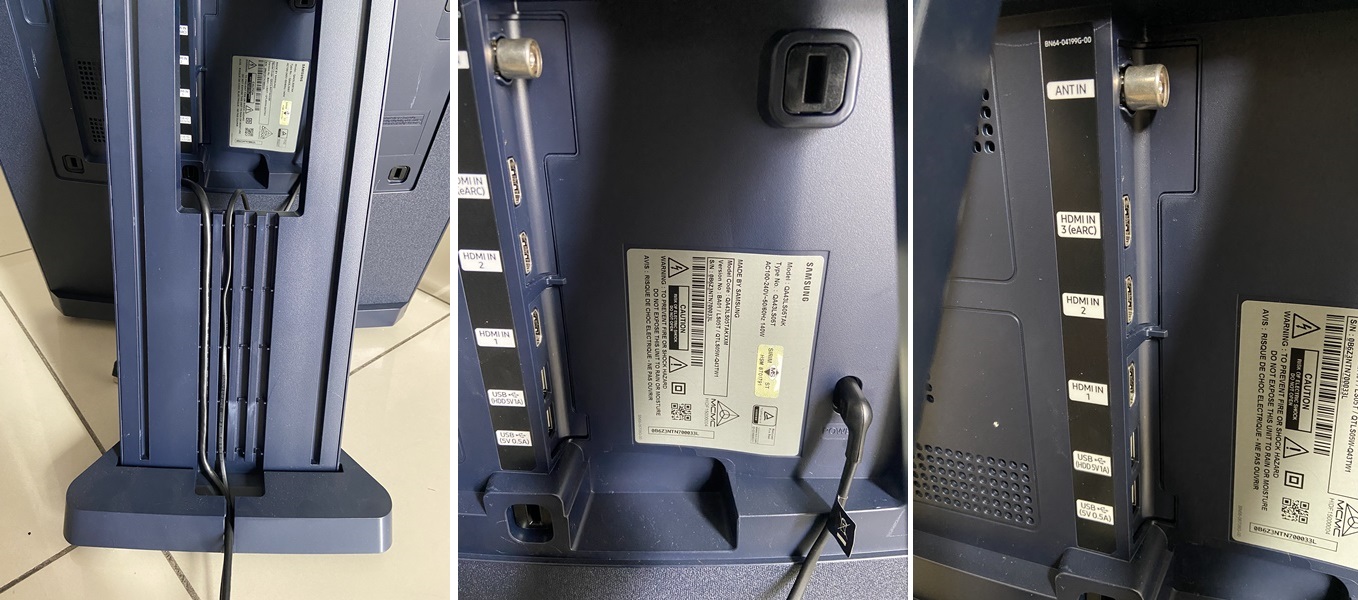 (L-R) At the back, you can take out the cover and see the cable management setup. Ports include 3x HDMI, 2x USB A and an ANT IN for audio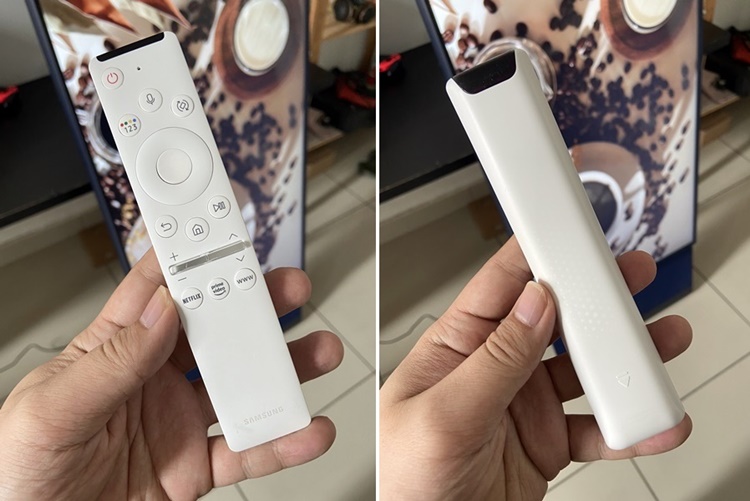 The remote control, you can use the voice command if you're too lazy to type out the letters one by one
Setting this TV up is no simple task, you can do it alone but it'd be better to have some help. After inserting in the roller stand and plugging in, you can turn it on with the remote control that comes with the box. Like most modern remote controls, Samsung's one is pretty straightforward, there's a dedicated Netflix and Amazon Prime button, as well as the necessary home, play/pause, back, volume and other buttons. Also, since this TV can rotate vertically, there's a dedicated switch button for that too.
Apart from doing the usual sign-in here and there on the smart TV, there's a new twist on that which is The Sero also allows you to sync up with your phone. Yup, you heard me right, after you have paired up with the TV, it will mirror whatever is displayed on your phone! With this in mind, this answered the first question - The Sero is made for the Millenials and Generation Z people who spend a lot of time on their smartphones. Imagine surfing Facebook videos and Instagram on this TV, or even watching people doing challenges on TikTok on the big screen. It may sound stupid to those of us who don't, but for those who do... it just works.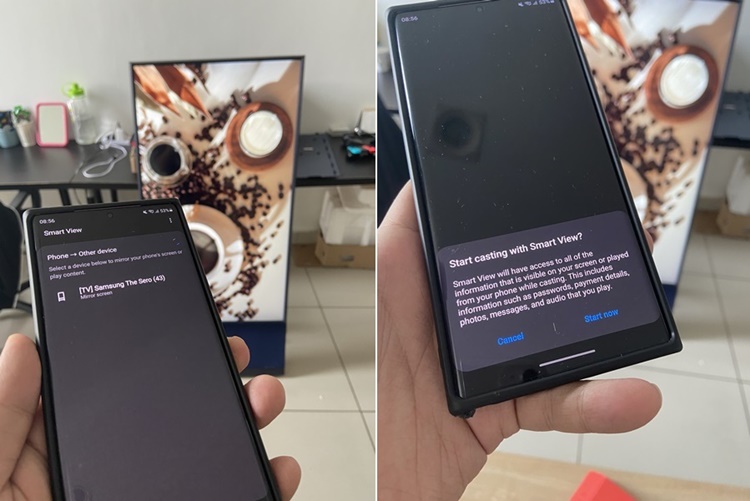 The Sero is best paired with a Galaxy device (One UI 2.5 version and above). Here, we tried using a Galaxy Note20 Ultra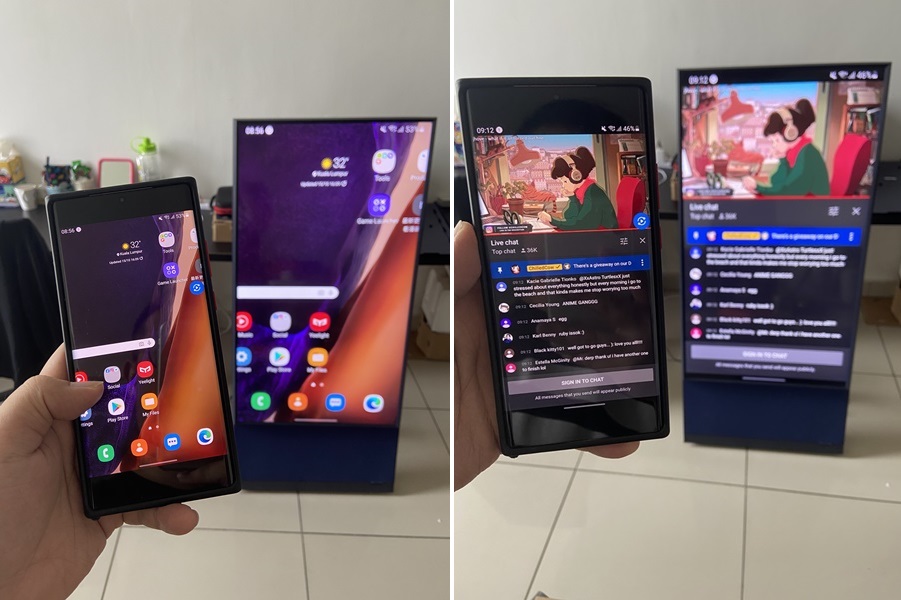 TV mirroring!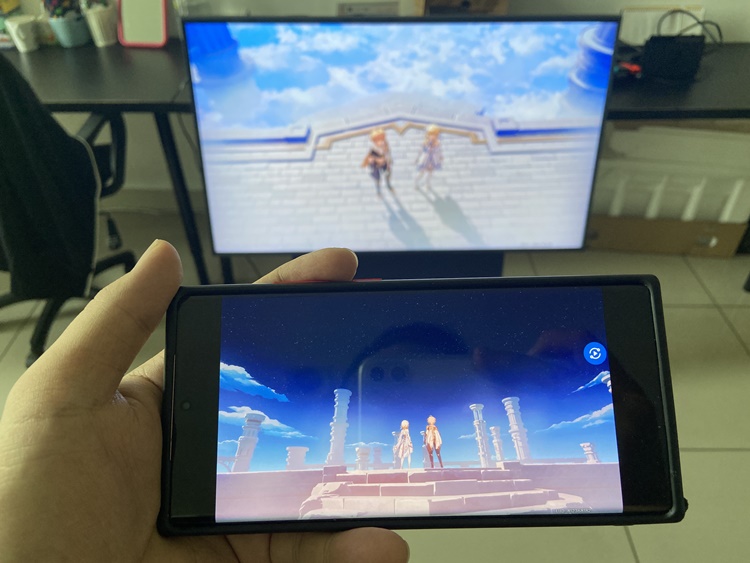 There's a slight latency delay, the phone showed the in-game cinematic scene first before the TV could catch up
However, while you can connect your Android or iPhone to The Sero via Bluetooth, only Samsung Galaxy phones with One UI 2.5 version and above can get the best experience. From my experience, it was fun to scroll through your social feeds (Facebook, Instagram, TikTok and others) on the big screen and it was definitely a nice change over looking at just your phone. But even so, there would always be a slight latency delay from the Galaxy phone to the TV especially if the movement is too fast (e.g. - dancing videos, action scenes and so on) so if you have a sharp eye, you'd probably be annoyed by it and may rather watch the content back on your phone. This includes playing mobile games too.
Speaking of playing games, you can connect your gaming console to The Sero as well via HDMI port and this works perfectly. With HDR 10+, 100% Colour Volume with Quantum Dot, 4K resolution and many more perks, gaming on the TV is fun and we think with the setup and size, it's best played in a bedroom or study room instead of a living room. If you're thinking of watching movies or TV shows from your hard drive connected to the TV, I would recommend not to do so because the delay is really bad.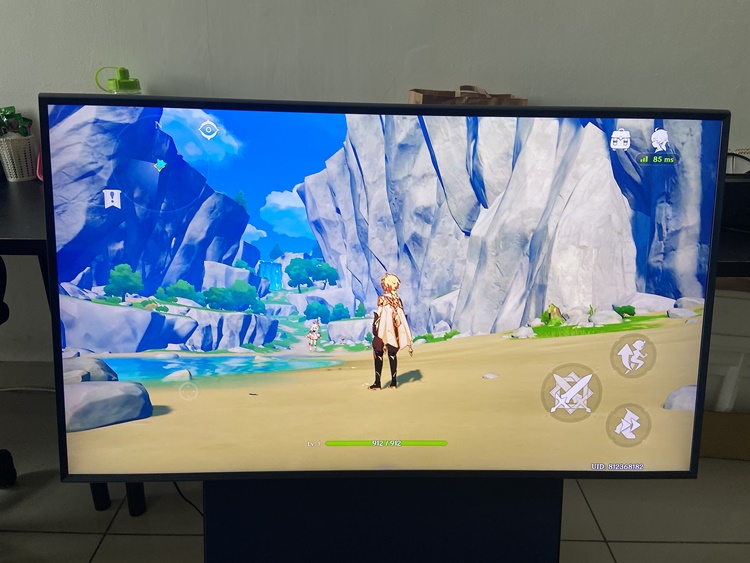 Graphics presentation is good as expected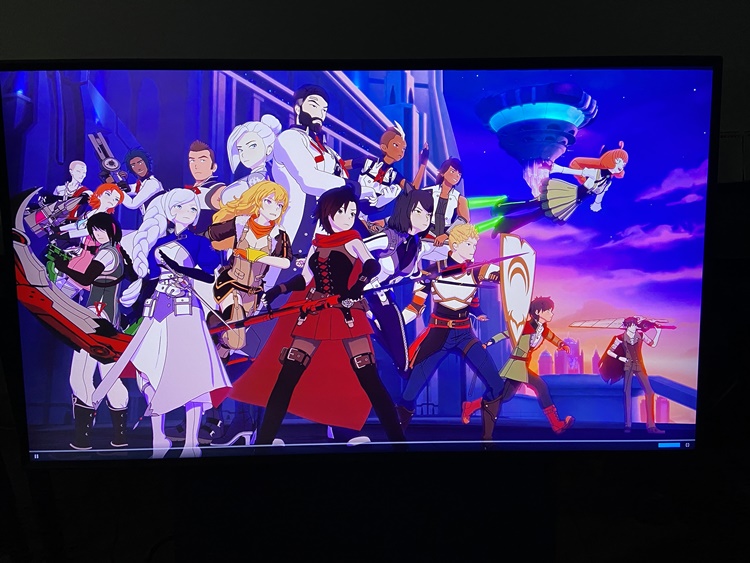 Colour grading is also great as expected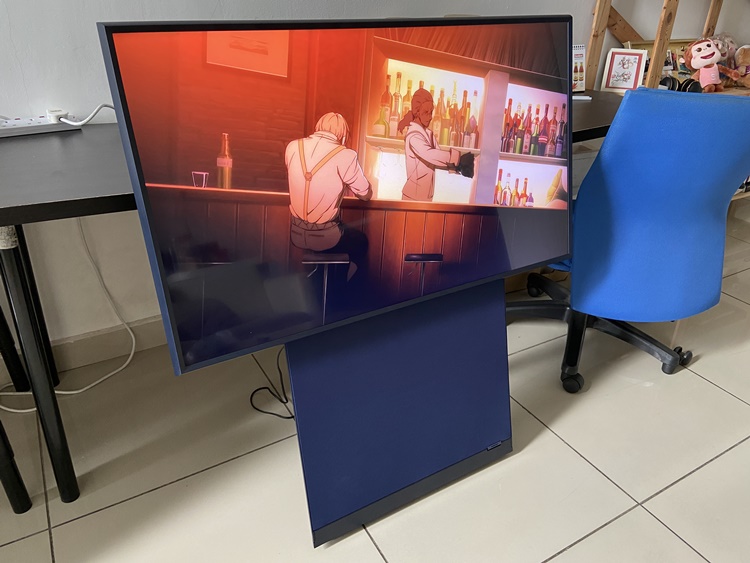 While watching movies or TV shows on the TV, it's best to place it where there's no strong light reflection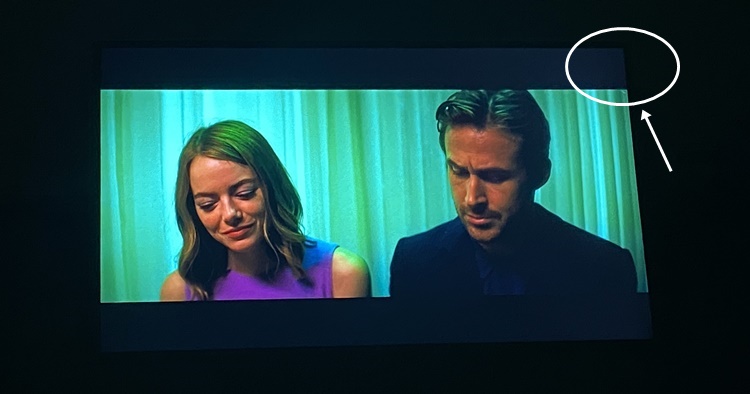 Watching Netflix is also great thanks to the HDR support, although there's some "whiteness" there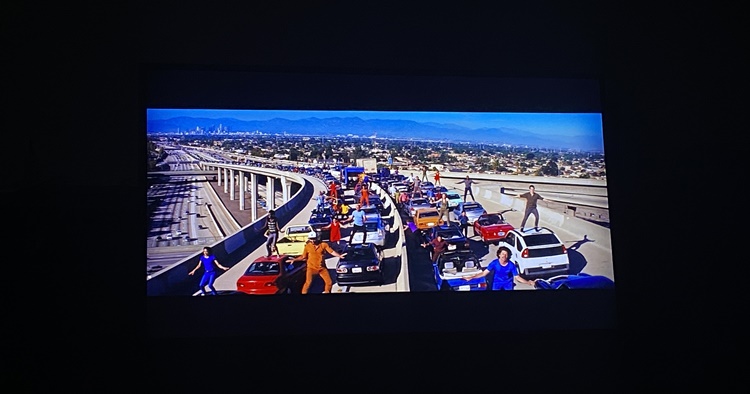 Depending on your TV mode setting, the colours can be super contrast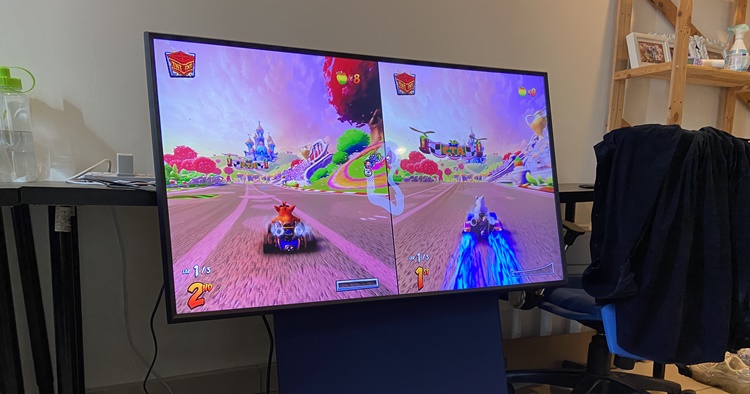 Playing Crash Team Racing on the Nintendo Switch!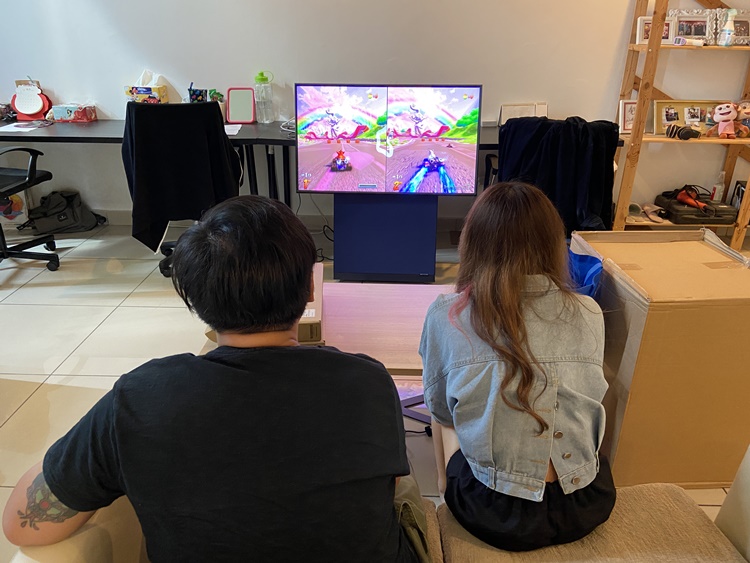 The Sero can be a perfect fit for a casual office environment too
While it's basically unwatchable from a connected hard drive, there's still Netflix and Amazon Prime which are the go-to streaming services nowadays. As expected, the image quality on The Sero delivers and if you really like customizing the colour filter and modes, you can do so in the settings. There's barely anything to complain about its high 4K resolution, I don't recall seeing any blurred movement from watching anime to movies and if you actually do, it's most likely because of the Internet connection not being able to deliver the streaming speed.
It's not a smooth ride all the way, though. If you're watching a movie in the dark, you would notice some "whiteness" at the top and bottom black bar as well as dark scenes in any movies. This is because the TV screen panel is not using OLED and that's normal, but the fact remains that the TV's slight slanting position actually gives away the "whiteness" a bit more. Thankfully, the sound quality is quite enjoyable. You can turn your room into a mini cinema theatre thanks to the Dolby 5.1 audio system support, and you can also set the TV settings into movie mode (and others). Trust me, it can get cosy with dimmed lights, your blanket and the air-con on full blast when you're at your sofa or bed.
Asides from gaming and watching movies or your TV shows, you can also utilize The Sero as a giant music box in your room. It can be from your phone connected to the TV, or YouTube, as well as both Spotify and Apple Music apps that are pre-installed there. On top of that, there is a wide range of digital clocks, posters, art pieces and others to add some spice to your room. You can also add in your own photos as wallpapers and some images will even follow the song beat which is kinda cool. All these features that I mentioned perfectly fit the Millennial or Gen-Z individual, as customization is heavily featured and they can personalize it for their rooms.
The TV will guide you on how to set up your Spotify account from your phone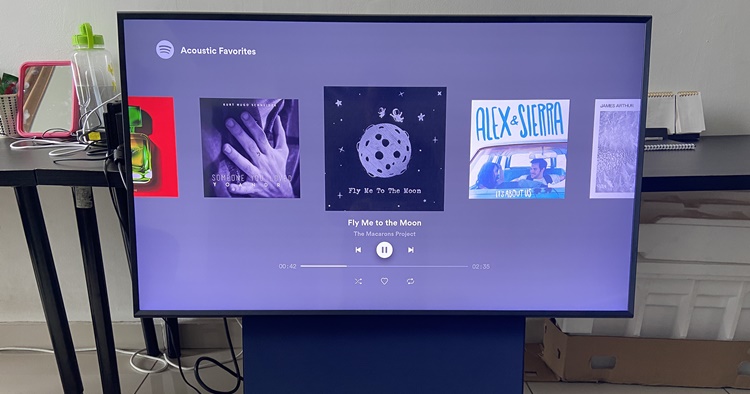 All set and done!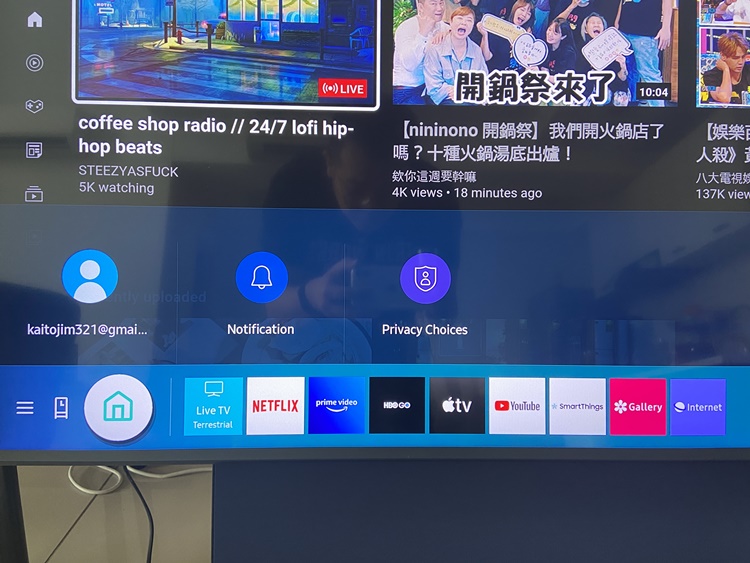 A closer look at the pre-installed apps on The Sero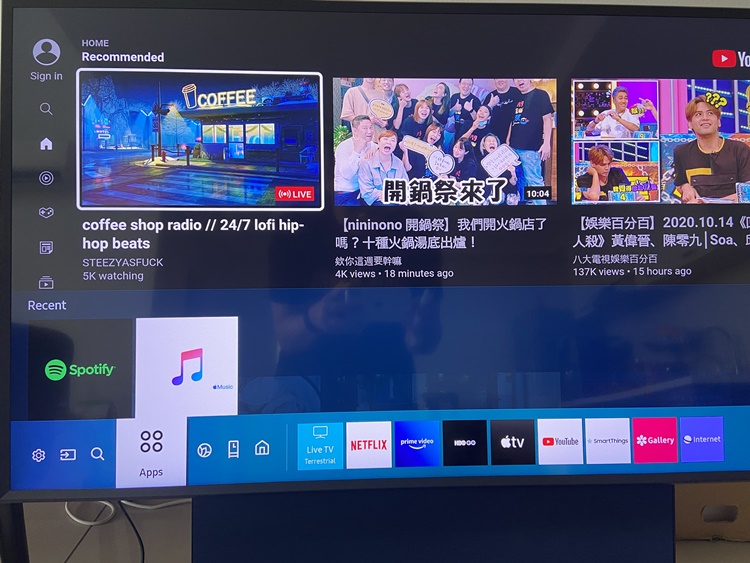 Apple Music and Apple TV are available as well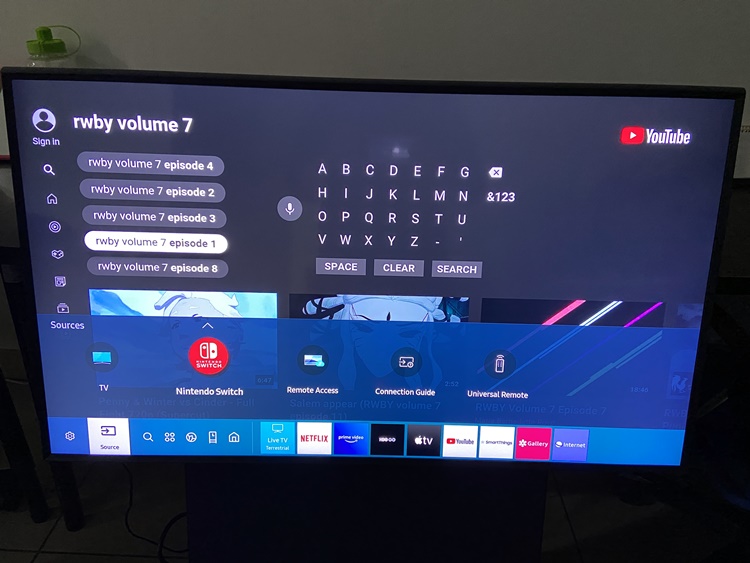 YouTube app search UI and the menu below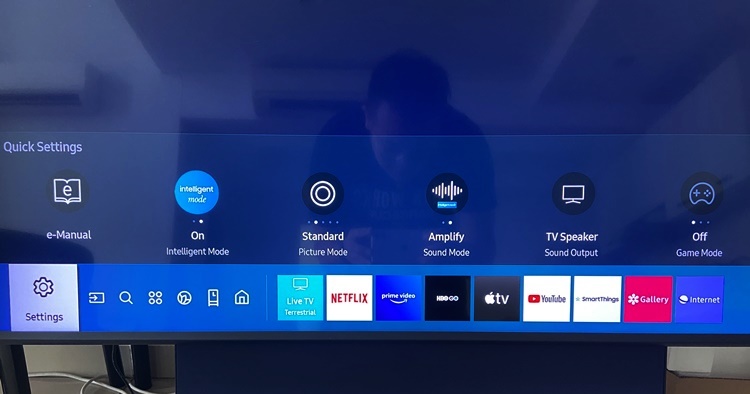 Some setting options for you to adjust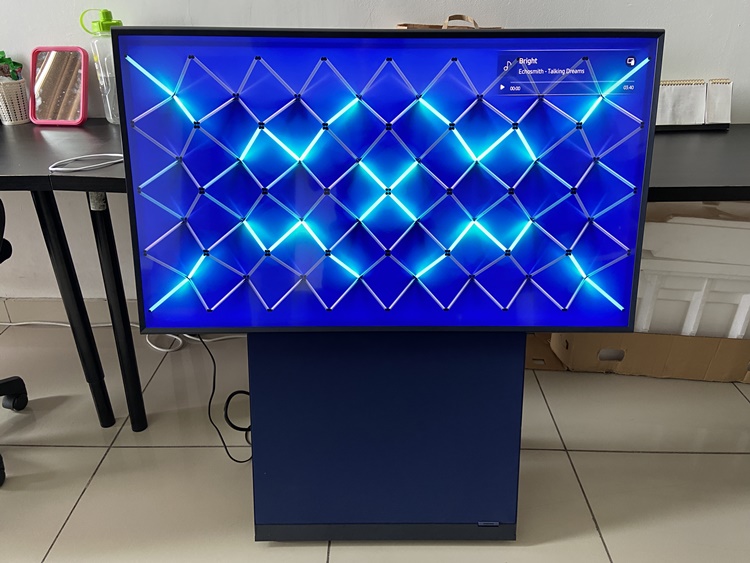 Set up and customize any wallpaper you want

Other kinds of portrait wallpapers available
Overall, I actually did enjoy using The Sero. The rotating screen itself is a major cool factor, plus it has a great visual and sound quality for you to enjoy movies, TV shows, and playing console games, as well as being able to mirror your Galaxy device on the screen. Although there's the issue of latency lag from the Sync Live and unable to play media content from the hard drive, these two are pretty minor if compared to the price which is (drum rolls...) RM6999.
Regarding the target audience that I mentioned previously, I honestly think that while they may prefer it, the huge majority of Millenials and Generation Z people can't afford it. RM6999 is a big sum but I think that with all the features I mentioned above, the price is kind of justified. Yeah, crazy opinion right? But I have to say, this could very well be the future of television. It's an unorthodox move by Samsung which could potentially change the way we watch TVs in the future. After all, the smartphone market is furiously fast due to the market demand and syncing up on a vertical TV like The Sero just makes sense.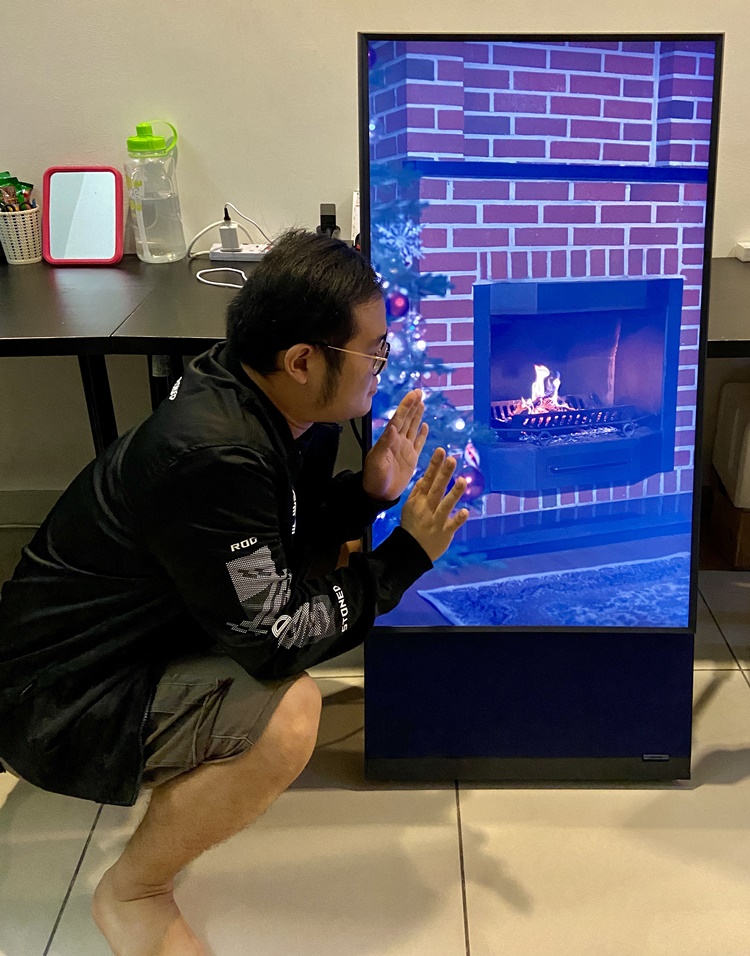 This digital fireplace doesn't give any warmth, obviously. But it's a fire GIF so that's pretty cool
It's going to take a long time for us to adapt to watching media content on a vertical TV again, though. At the moment, this kind of product is best placed in your room. I mean, you can put it in a living room, but it would look like a secondary display to the main TV if you have it. But what do you think? Let us know what you really think of this Sero TV in the comments below, and stay tuned for more tech gadget reviews at TechNave.com.
Tech specs and features:
Tizen OS

43-inch QLED 4K screen panel

Measures 564.7 x 1200 x 327 mm and weighs 33.3 kg (set size with stand)

4.1CH sound speaker + Dolby Digital Plus, Dolby 5.1 Decoder, 60W Sound output

Remote controller support (TM2050A)

3x HDMI,

HDMI A / Return Ch. Support,

2 USB, 1x RF In (Terrestrial / Cable input)

Features Quantum Processor 4K, 2800 PQI, Quantum HDR, HDR10+, 100% Colour Quantum Dot, Adaptive Picture, Adaptive Sound+, AI Upscale, Active Voice Amplifier, Magic Screen+, Game Mode

Support WiFi 5, Sync Live, Bluetooth 4.2 with iOS and Android, Bixby Voice Assistant, SmartThings

AC100-240V 50/60Hz power supply, 140W power consumption (max), 164.16 kWh (yearly)
Pros - Rotating screen, satisfactory visual and sound quality, Sync Live with a Galaxy device, compatible with gaming consoles, and pre-installed apps (Netflix, YouTube, Spotify and more) ready at your disposal
Cons - Minor screen latency lag from Sync Live, playing media content from the hard drive is useless, and it's rather pricey
Conclusion - As cool as it may be, it's mainly for a niche market with deep pockets