Samsung's future foldable could have an extra LED strip on the hinge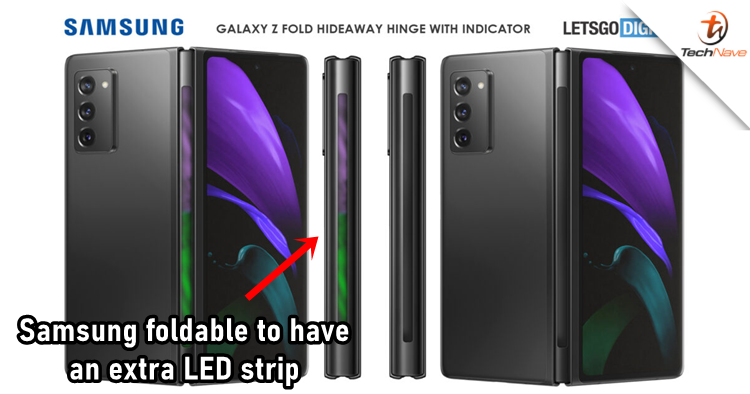 Samsung is currently leading the foldable smartphone business with their latest products like the Galaxy Z Fold 2 and Galaxy Z Flip. Now, it looks like the smartphone manufacturer might be going to bring a new tweak to the design of their next foldable smartphone. It is said because a new patent has surfaced revealing a Samsung foldable device that has an extra LED strip on it.
The patent was filed by Samsung with the World Intellectual Property Organization (WIPO) in March. It uses the Galaxy Z Fold 2 as a reference and was only approved on 1 October. According to the documents, the strip that is placed on the hinge is comprised of six LED modules. It uses four colours which are red, blue, green, and white to form more combinations. The purpose of it is merely meant for notifications and aesthetics.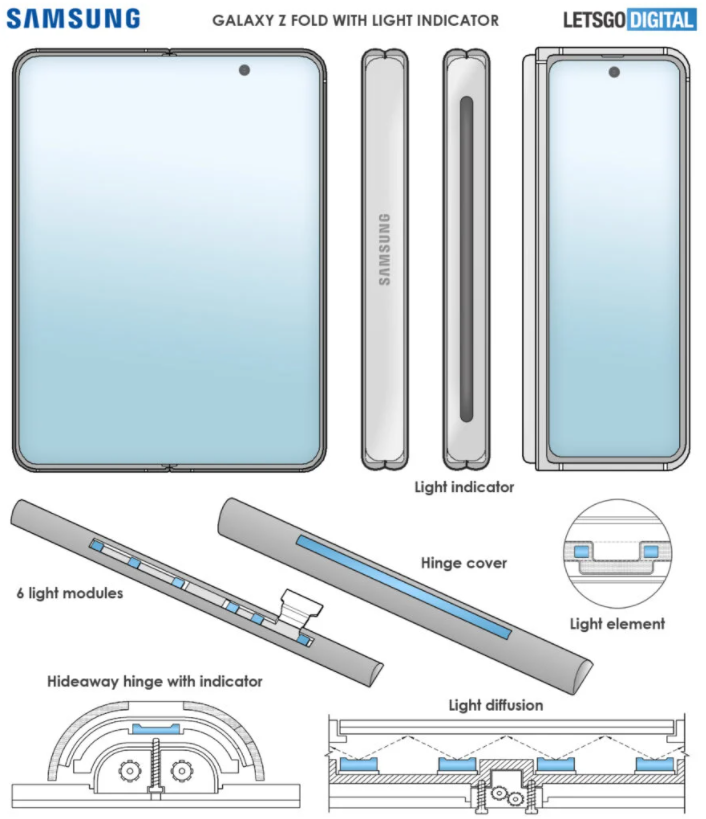 Other than that, the source claims that the design probably won't make it into Samsung's next foldable flagship. With the foldable smartphones slowly getting more durable and affordable, it is speculated that Samsung might bring this design to a separate gaming foldable smartphone series.
Let us know what you think about this LED strip on our Facebook page. Stay tuned to TechNave.com for more interesting smartphone news.