Samsung's latest LPDDR5 uMCP aims to deliver flagship performance to budget devices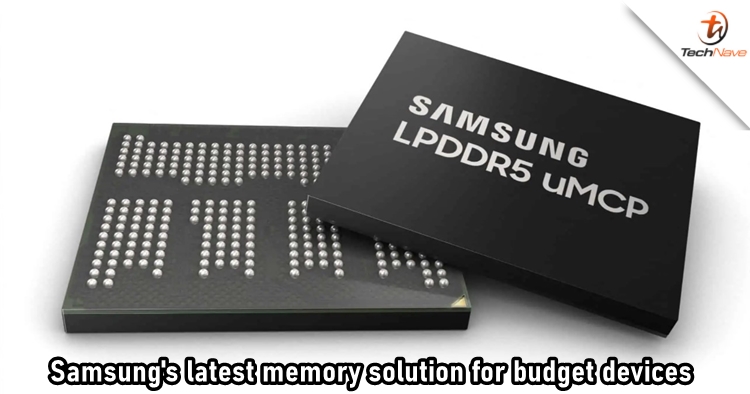 Samsung has released a new memory chip today and it's said to be a perfect fit for 5G low-cost devices. The new LPDDR5 uMCP (UFS-based MCP) is a multichip package that combines the company's fastest LPDDR5 DRAM with the latest UFS 3.1 NAND flash in a single package. Currently, the product is the first such smartphone memory solution appearing in the industry.
The Korean tech giant has integrated DRAM with NAND storage into a chip measured 11.5 x 13mm, allowing devices with the chip to save more space for other components such as a battery. Compared to the previous LPDDR4X-based UFS 2.2 solution, the DRAM performance has also been improved by nearly 50 percent by leaping from 17 GB/s to 25GB/s. Meanwhile, the NAND flash performance sees a 2X jump from 1.5GB/s on the previous-gen solution to 3GB/s.
Other than providing the industry's highest speed and storage capacity at very low power, the combination of the DRAM and NAND interfaces will also bring features like advanced photography, graphics-intensive gaming and augmented reality (AR) from flagship smartphones to lower-tier devices. The Vice President of Samsung Young-soo Sohn said that 5G has become more mainstream among budget devices and the latest multichip package innovation will help to accelerate the market transition to 5G.
Let us know what you think about the new Samsung memory chip on our Facebook page. Stay tuned to TechNave.com for more tech product launches.