Samsung's solution for under-display camera involves a mini sub-display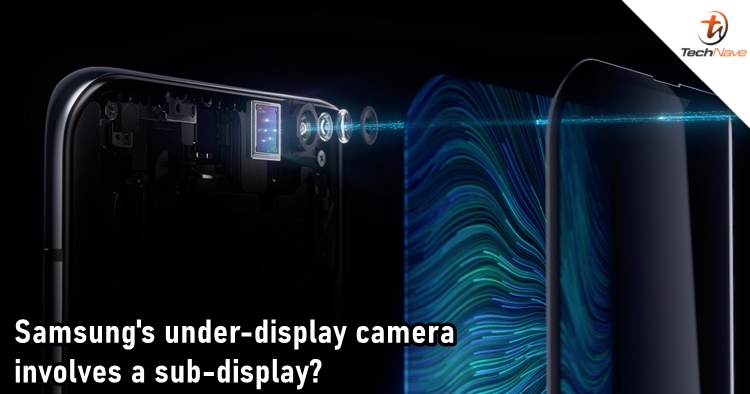 Cover image credit: SamMobile
This year, we have seen smartphone manufacturers proposed some ideas on how to make their own under-display camera. As we've heard, the feature is a challenging one to put on smartphones considering photo quality and some other technical problems. That's why we have to wait this long for it to become a mainstream feature in the smartphone market. Now, Samsung has been spotted with an idea as well as it involves a sub-display to hide the camera.
According to a patent discovered by LetsGoDigital, Samsung could use a sliding sub-display to hide the punch-hole camera. It works by placing a much smaller display between the primary screen and the front camera. When the camera is not in use, the sub-display will cover it and display content as part of the primary screen. It is mentioned that the sub-display could even be used for tricks like activating the system by tapping or swiping on a sensor above the sub-display or displaying notification pop-up shortcuts to apps.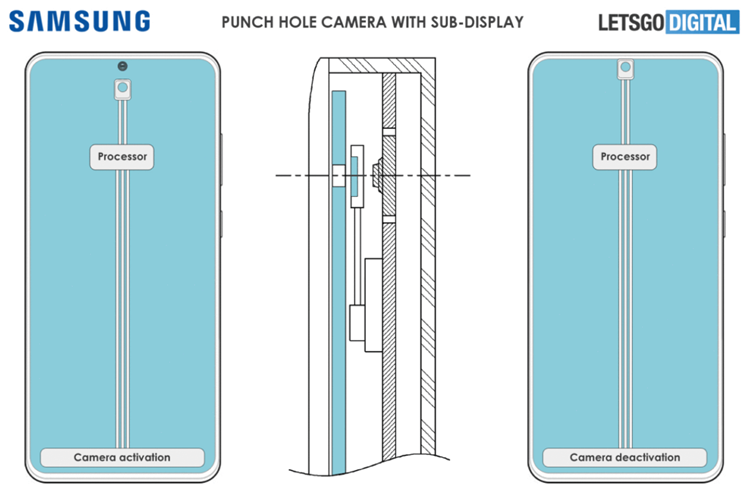 With such a mechanism, it will probably solve the problem regarding the photo quality as there will be no more screen in between when using the camera. Therefore, it will be able to let in an adequate amount of light to achieve optimal performance. However, it is also said that Samsung's solution looks like an expensive one, plus introducing moving parts in a smartphone always has its risk.
Let us know what you think about this under-display camera solution from Samsung on our Facebook page. Stay tuned to TechNave.com for more interesting smartphone updates.