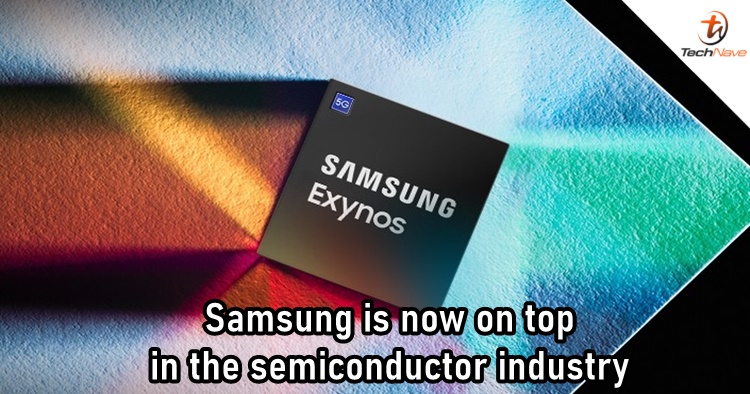 Photo courtesy of SamMobile
Samsung has once again snatched the top spot in the semiconductor industry. According to the latest report, the Korean tech giant surpassed Intel by becoming the world's biggest semiconductor company by revenue in 2021.
A Gartner research shows that Samsung had gained a 28 percent year-on-year (YoY) growth compared to 2020, rising from $57.2 billion in 2020 to $73.2 billion last year. Meanwhile, Intel had witnessed a minor drop of a 0.3 percent YoY from $72.7 billion in 2020 to $72.5 billion last year. This is the first time Samsung taking the crown since 2018.
After the two, the rest of the companies on the list are Korean firm SK Hynix at the third spot with annual revenue of $36.3 billion, Micron Technology ($28.6 billion), Qualcomm ($27.1 billion), and Broadcom ($18.8 billion). MediaTek had also received a massive 60.2 percent YoY in 2021 to reach $17.6 billion. Furthermore, NVIDIA and AMD have secured their spots in the top 10 as well, with a revenue of $16.8 billion and $16.3 billion respectively.
What do you think about the news? Drop a comment to let us know your opinion, and stay tuned to TechNave.com for the latest tech report.