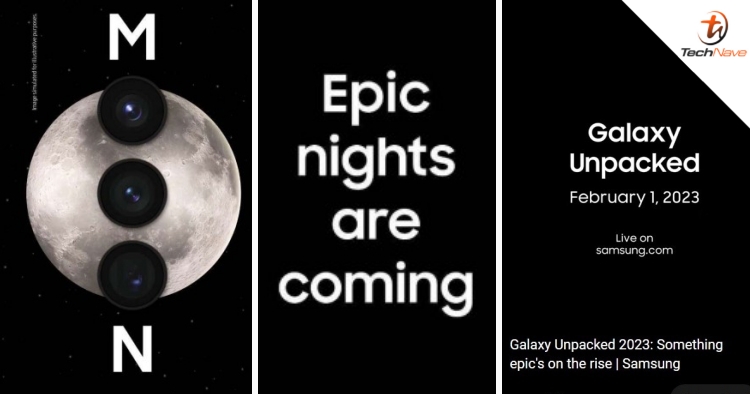 Samsung is set to release the Samsung Galaxy S23 series this 2 February and to hype up the launch, the company has released a few teasers on what to expect. These include a new promo video which alludes to the Galaxy S23 Ultra's 'Space Zoom' and night photography capabilities.
In the video, glimpses of the Galaxy S23 Ultra's camera setup can be seen intertwined with a video of the moon. The triple camera is then overlaid over the moon to cleverly spell out "MOOON", teasing the upcoming smartphone's zoom capability that may be able to clearly capture a photo of the Earth's satellite.
Besides that, the teaser video also asserted that "Epic nights are coming", which may allude to improved night mode on the device. Previously, rumours claim that the Galaxy S23 Ultra will feature a '100x Space Zoom' as well as a 200MP main camera.
Of course, these are mere speculations as Samsung has yet to officially reveal the Galaxy S23 series' camera specs. Well, we don't have to wait long to know for sure as the Galaxy Unpacked event is happening next week.
So, are you excited about the release of the Galaxy S23 series? Share your thoughts with us in the comments below and stay tuned to TechNave for the latest tech news such as this.