Samsung unveils 27 inch curved gaming monitor with whopping 240Hz and Nvidia G-sync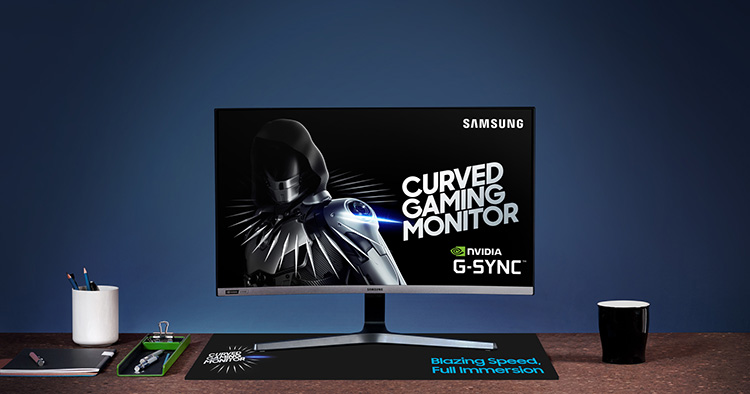 Over at PC Gaming Show, Samsung made an appearance amongst the array of brand new PC games to introduce their latest monitor, the 27 inch CRG5 240Hz curved gaming monitor. This monitor is unique, perfect for those who not only want an immersive gaming experience but also an edge when it comes to competitive gaming and first-person shooters.
The 27 inch CRG5 240Hz curved gaming monitor comes with 240Hz refresh rate so that gamers will be able to see things in their game faster and smoother as well as Nvidia G-sync which increases video quality by reducing tearing and stuttering. The response time for the monitor is pretty fast as well at 4ms. In addition, it has a 1500R display curvature which supports HD resolution at 1920x1080.
The 27-inch CRG5 (C27RG5) gaming monitor unveiling at PC Gaming Show 2019
In terms of colours, it has deeper blacks and whites which provides intense detail when it comes to gaming. As for its bezels, it comes with pretty thin bezels with near edge to edge screen for the bezels on the sides and the top. Unfortunately, the monitor does have a slight chin at the bottom but it isn't enough to distract users from what's happening on the screen. The stand is built ergonomically which means that gamers can adjust the screen according to their preference.
So far, there's no Malaysia price or Malaysia release date for the monitor but currently, the device is priced at USD$399.99 (~RM1664) in the US. The monitor should be hitting US markets starting this July. For more information about the device, check out Samsung's official website. Would you upgrade your gaming rig with this monitor? Keep up with the latest E3 news on TechNave.com!