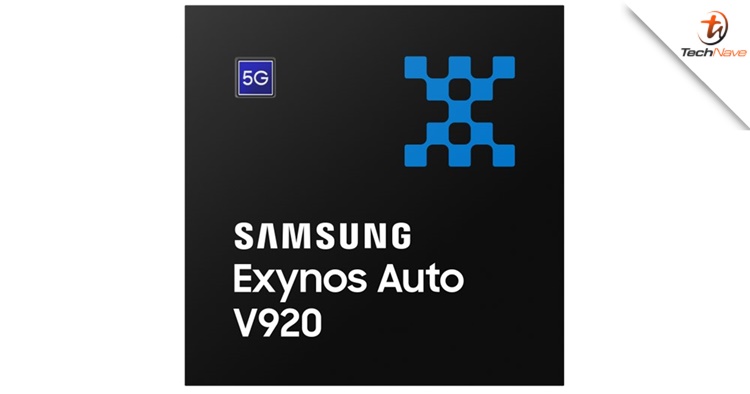 Apart from the Bespoke Life 2023, Samsung Electronics also quietly announced a new automotive processor, the Exynos Auto V920. This new processor has been selected to power Hyundai Motor Company's next-generation in-vehicle infotainment (IVI) systems, which are expected to roll out by 2025.
Marking Samsung's first collaboration on automotive semiconductors with Hyundai Motor, the Exynos Auto V920 is Samsung's third-generation automotive processor for advanced IVI systems. The V920 CPU features 10 of Arm's latest cores optimized for autonomous driving. This allows the chipset to process 1.7 times greater than the previous generation.
With support for LPDDR5 memory, the V920 can manage up to six high-resolution displays for the dashboard, infotainment and rear seat entertainment systems, and up to 12 camera sensors. Moreover, Samsung made some improvements to the graphics and AI performance. The graphical user interface (GUI) is also integrated with processing power up to two times faster than its predecessor.
On top of that, the neural processing unit (NPU) achieves 2.7 times greater performance than the previous generation as well. This allows the V920 to support enhanced driver monitoring features to better detect the driver's state and assess the surroundings. The V920 is also compliant with Automotive Safety Integrity Level B (ASIL-B) requirements.
For more information about Samsung's Exynos Auto products, you can visit semiconductor.samsung.com/processor/automotive-processor/ to check it out.