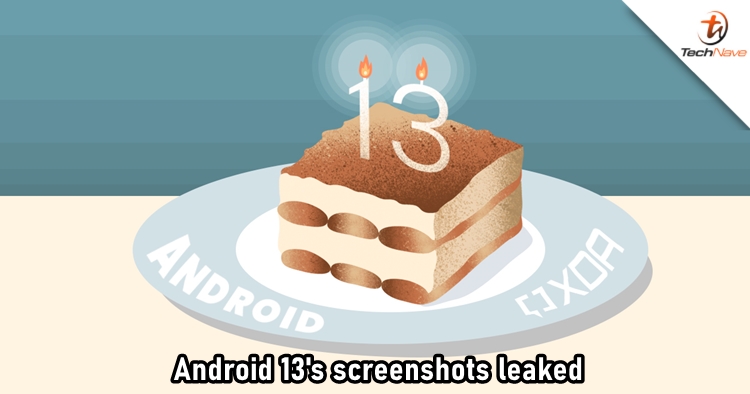 Photo courtesy of XDA Developers
While Android 12 has begun rolling out with Android 12L still in testing, Google has already started to work on the next major update of the operating system, Android 13 Tiramisu. Today, a few screenshots have leaked showing some of the main features that the next Android update might bring.
According to the images, one of the features would be allowing users to set different languages for individual apps, no matter what language the system is using. Other than that, there's also a new setting for changing the clock's look on the lock screen, offering a compact and a large two-line layout option.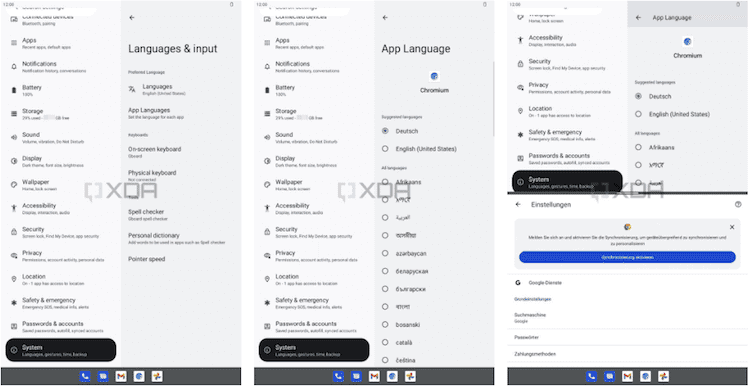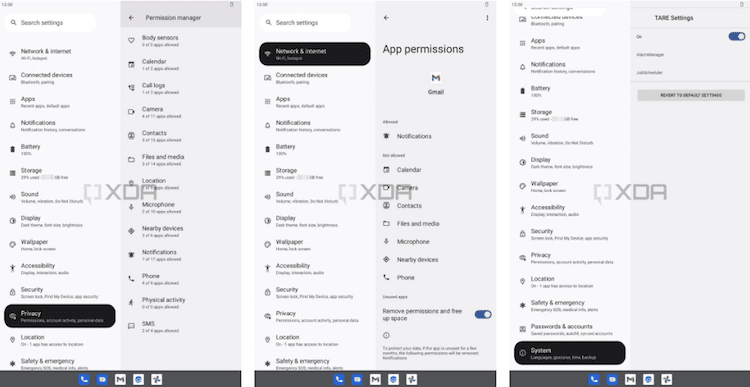 Furthermore, the apps will get new permission to send notifications as well. It looks like Google has also added a "Save Android Resources" function that better optimizes running tasks depending on the battery level. If you wonder why the UI interface is not that different from the current Android 12, it's said that we're probably looking at the first OS builds. As time passes, the Android 13 Tiramisu might look distinguishable.
What do you think about the features? Leave a comment to let us know your opinion and stay tuned to TechNave.com for more tech reports.