Senheng and senQ now offering Samsung Galaxy Note 9 + free 5000mAh power bank, SanDisk Dual Drive and more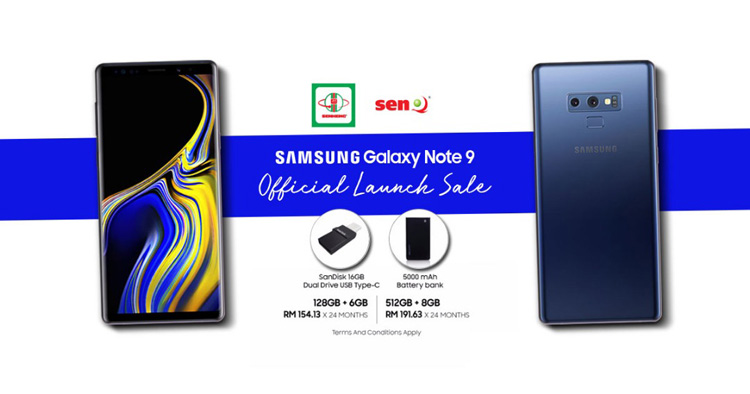 The pre-order of the Samsung Galaxy Note 9 is already over and sold out even before the end of the period. But no worries, today (24 August 2018) marks the official sale in Malaysia and both Senheng and senQ will be launching the phablet for the same price starting from RM3699, with extra benefits such as instalment plans, complimentary gifts, trade up and more.
Just like the pre-order, the Galaxy Note 9 will be on sale for RM3699 in Ocean Blue, Midnight Black and Metallic Copper (all in 128GB). If you want the big one (512GB model), then only the Midnight Black has it for RM4599. Should you purchase either one of these models, the phablet will come with complimentary gifts including a 5000mAh battery power bank (RM69) and a SanDisk 16GB Dual Drive USB Type-C (RM55). Besides that, below are other benefits if you purchase from Senheng and senQ.
Full Payment or up to 24 months Instalment with all major banks
Senheng and senQ members should be familiar with this, if you're not then here are the options - you can opt to purchase the phablet at the full price with or without instalment plans. If you choose the Extensive Instalment Option, you'll be able to pay through Maybank, Maybank AMEX, Public Bank, HSBC, CIMB and Hong Leong Bank and Citibank up to 24 months. It is that simple!
Trade Up your old device + rebate up to RM3200

Or perhaps you prefer to trade up? Senheng and senQ has that covered for you too. You can actually do a Trade Up Program with your old smartphone and get a rebate off up to RM3200. This is only applicable for those who make the purchase at any Senheng / senQ outlets. For more information, visit their website here to see how much you can get for your device.
Nationwide delivery and Store Pick-up (and get a Mystery Gift!)
Once you've done the payment, you can either pick a nationwide delivery (free shipping and East Malaysia gets it too) or store pick-up. If you choose store pick-up, you can just collect it at the nearest Senheng/senQ store and there will be a mystery gift given to you as well. Do note that the mystery gift is only applicable for those who opt for the store pick-up option to collect the phablet.
Extra 1 Year Warranty with PlusOne Membership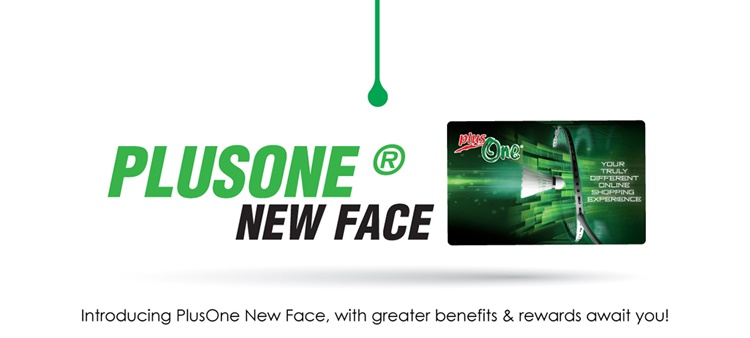 Do you have a PlusOne Membership card? What's in it for you? Well, there is a special benefit under that membership. For just RM12, you will be granted an extra 1-year warranty on top of Samsung's warranty after you purchase the Galaxy Note 9 which is nice. If you already have one, make sure you log in at senheng.com.my and senq.com.my then purchase it to be entitled.
So that's all about the goodies you can get from purchasing at Senheng and senQ. If you want to know more, head on over to Senheng or senQ's website to check it out.