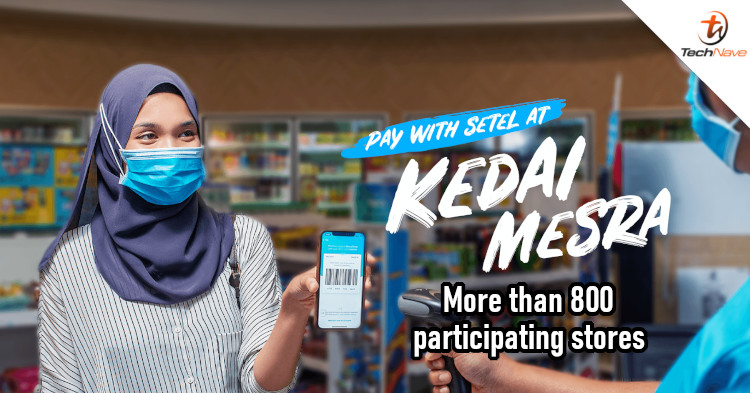 For those of you who use the Setel app, this could be good news for you. The app is now officially available for use at over 800 Kedai Mesra stores across the country. This means that it's now a viable payment option at the store, allowing you to pay for items without needing to bring cash.
According to Setel, the app can now be used to make e-payments in Kedai Mesra stores at Petronas petrol stations in Malaysia. In case you've never used the app before, it works like most eWallet apps. Just take your items to the counter, then open the Setel app and go to 'Payments' tabs before selecting 'Pay. Your barcode should now appear, which you can show to the cashier to scan for payment.
Easy payments and a way to track your expenses
Besides a seamless and cashless payment process, there are other advantages to using Setel at participating Kedai Mesra branches. For one, you can earn Mesra points without having to dig out your physical Mesra card anymore. It also provides you with a way to track your expenses without having to keep physical receipts. You can check the FAQ on the Setel website for more details.
If you don't have the app yet, you can download it for both Android and iOS at the respective app stores. But with that said, what are your thoughts on Setel compared to other eWallet apps? Let us know in the comments below and stay tuned to TechNave.com for more news like this.