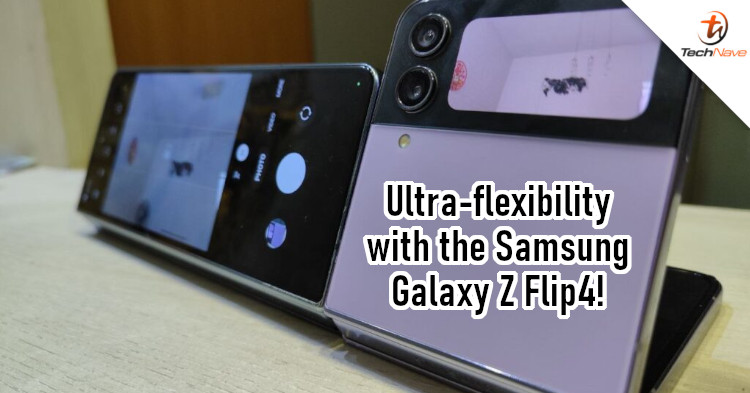 In recent years, foldable smartphones have gradually become popular in Malaysia. Among them, Samsung has positioned the price of its models at around RM4000, lowering the barrier to entry for foldable smartphones. With a starting price of RM4099, the Samsung Galaxy Z Flip4 is easily the most affordable foldable phone available.
Samsung's foldable phones all have iconic features, allowing users to use them more easily. Today, we're going to show how some of the exclusive features and convenience that the Samsung Galaxy Z Flip4 can deliver!
Flex Mode makes it easier to fold
As you may know, Samsung's foldable phones come with Flex Mode. This feature not only allows the device to be folded at various angles but also enables some special functions. With the Galaxy Z Flip4, you can fold it to your preferred angle to watch different content. You could also access controls like brightness or volume. Flex Mode even has a mouse-pad feature, which could prove handy in certain apps!
Setting up Flex Mode is very simple. When you fold the Galaxy Z Flip4, a folding icon appears on the bottom left. Click on the icon to enable Flex Mode, which now supports most apps. Flex Mode can also be enabled via Advanced Settings.
What's interesting is that Flex Mode would have different functions in different apps. For example, you'll get some playback controls in Youtube Music. In the image gallery, you'll get a mouse wheel control that lets you zoom in and out while browsing pictures.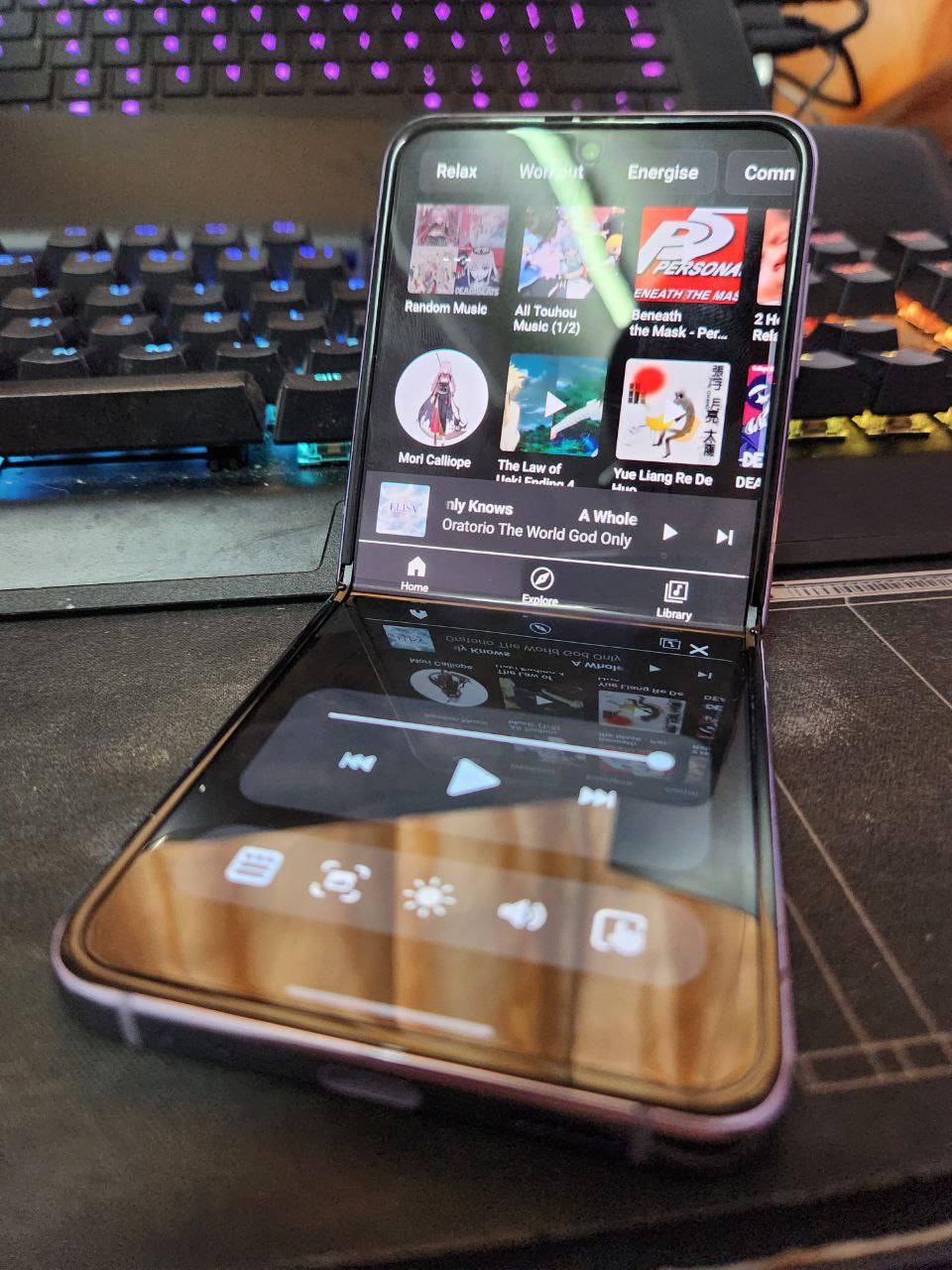 Playback controls in YouTube Music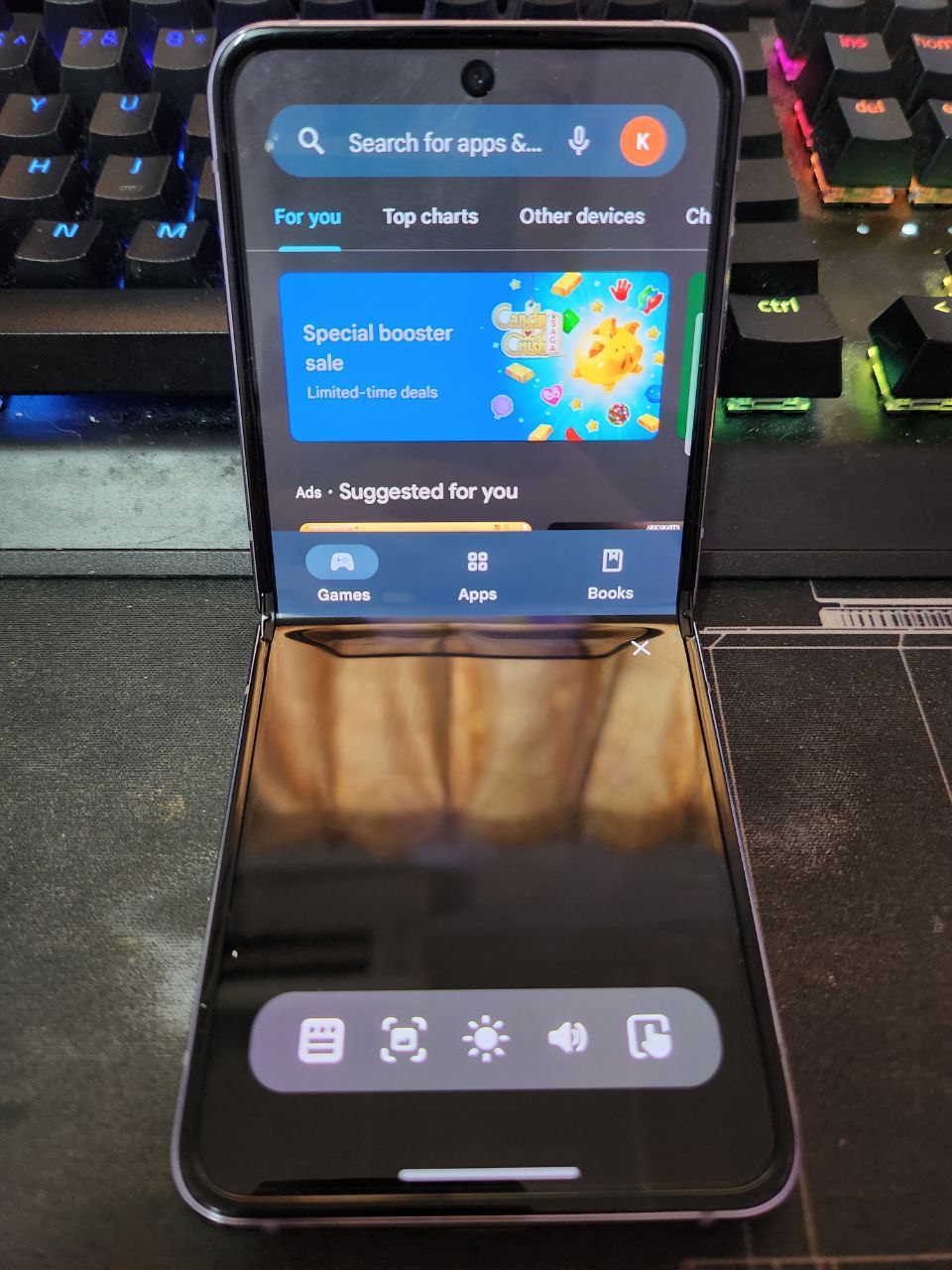 Mouse pad mode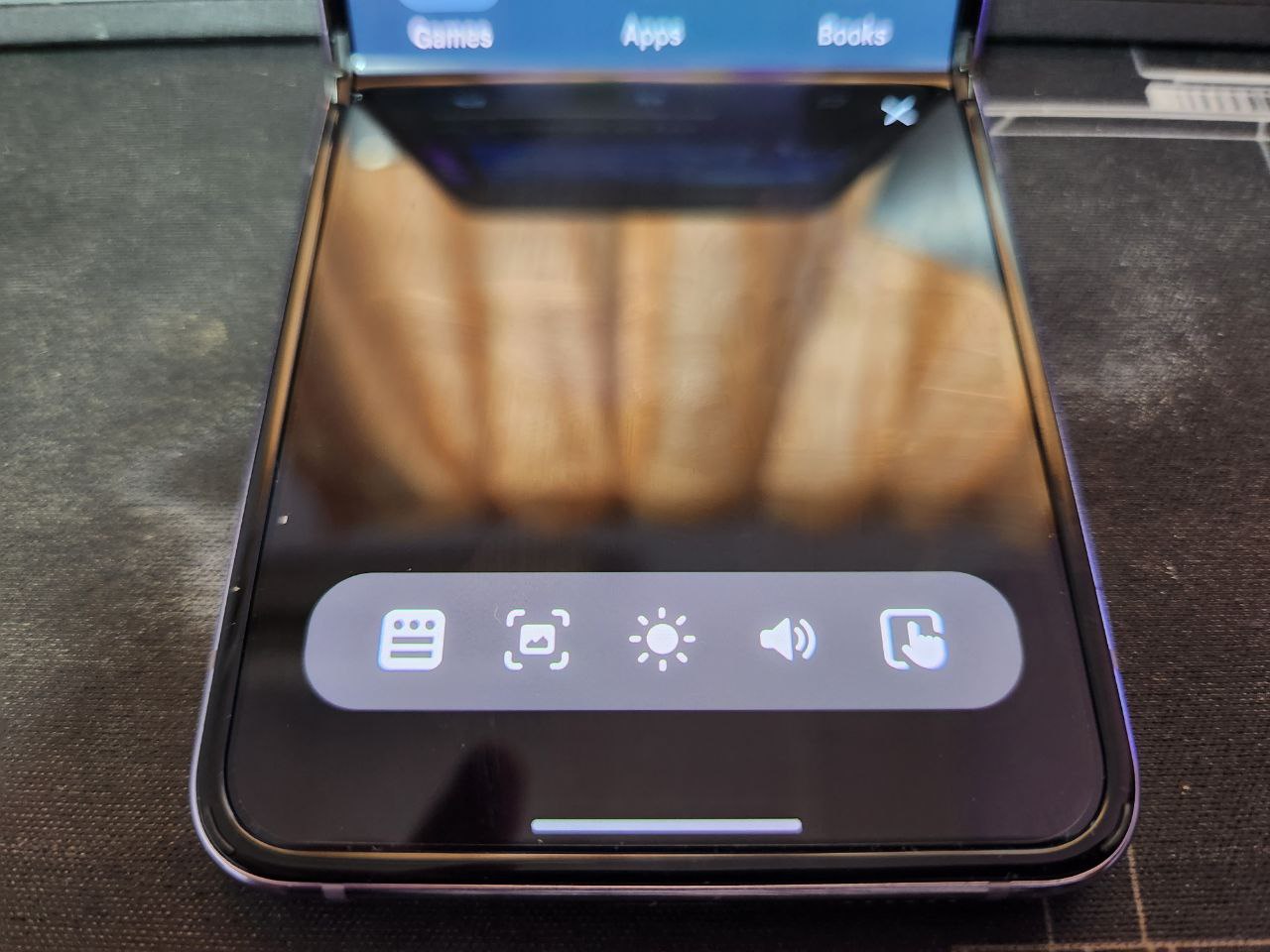 Closer look at the bottom-half in Flex Mode
Is Flex Mode not enough? Try FlexCam too!
Besides Flex Mode, the Galaxy Z Flip4 also has a FlexCam mode that works with the camera. This mode lets you use the camera to snap pictures or record videos. The best part about this is you could do so without needing a tripod!
In FlexCam, the Galaxy Z Flip4 not only supports regular camera features. It can also function as a handheld video recorder, allowing you to record at different angles using the front and rear cameras.
FlexCam in action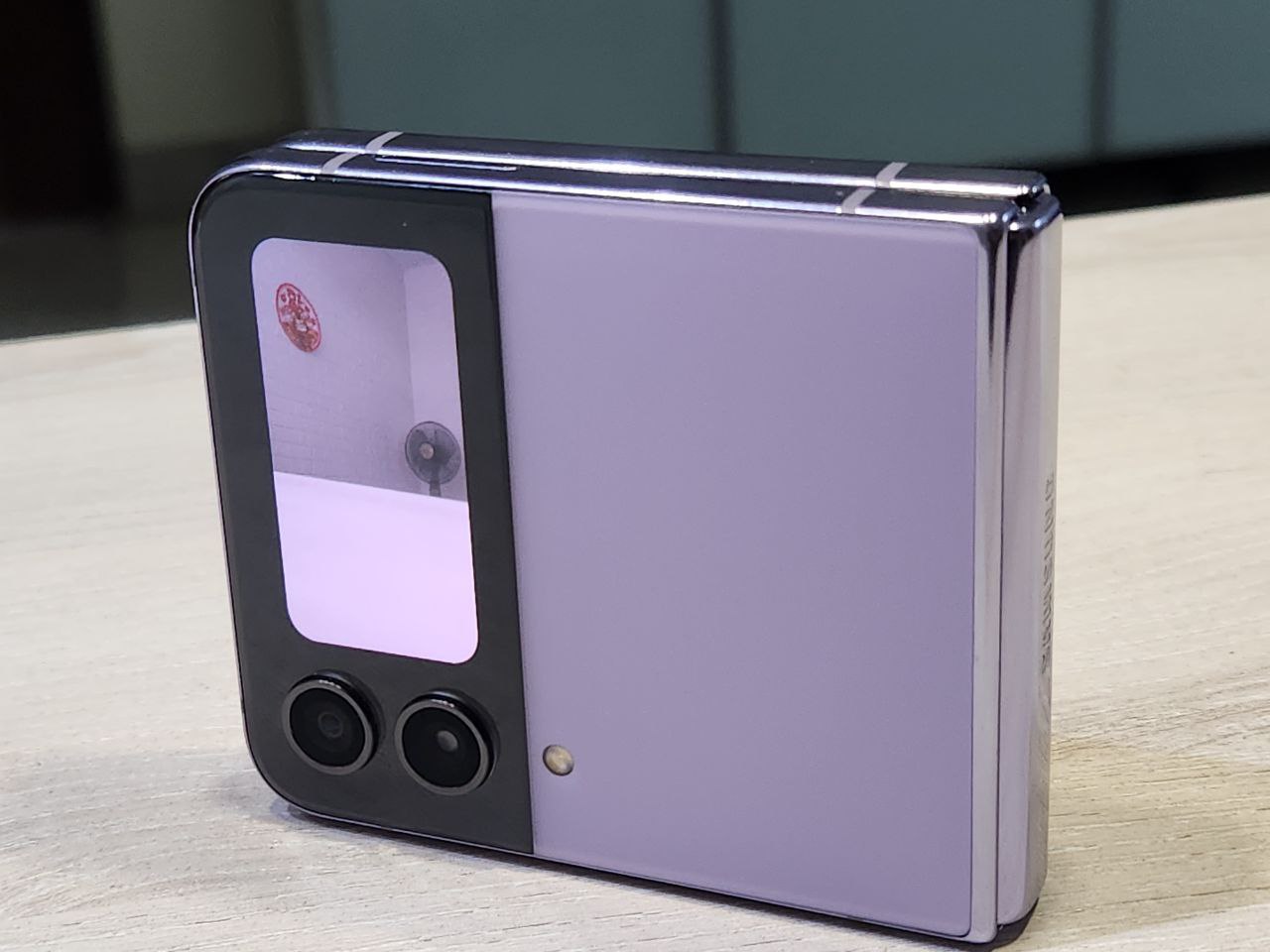 Press the power button twice to turn on the camera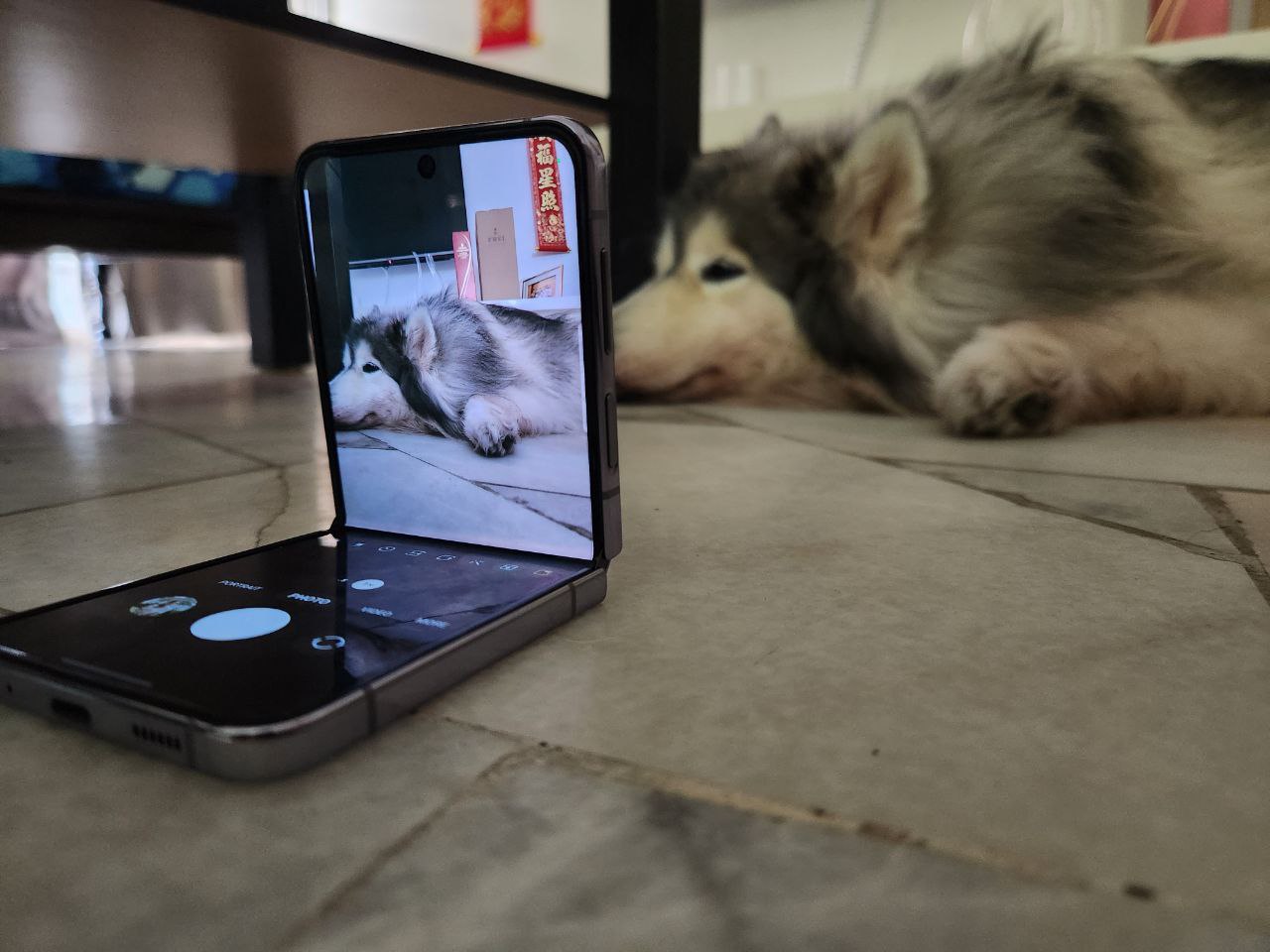 Capture your pets from various angles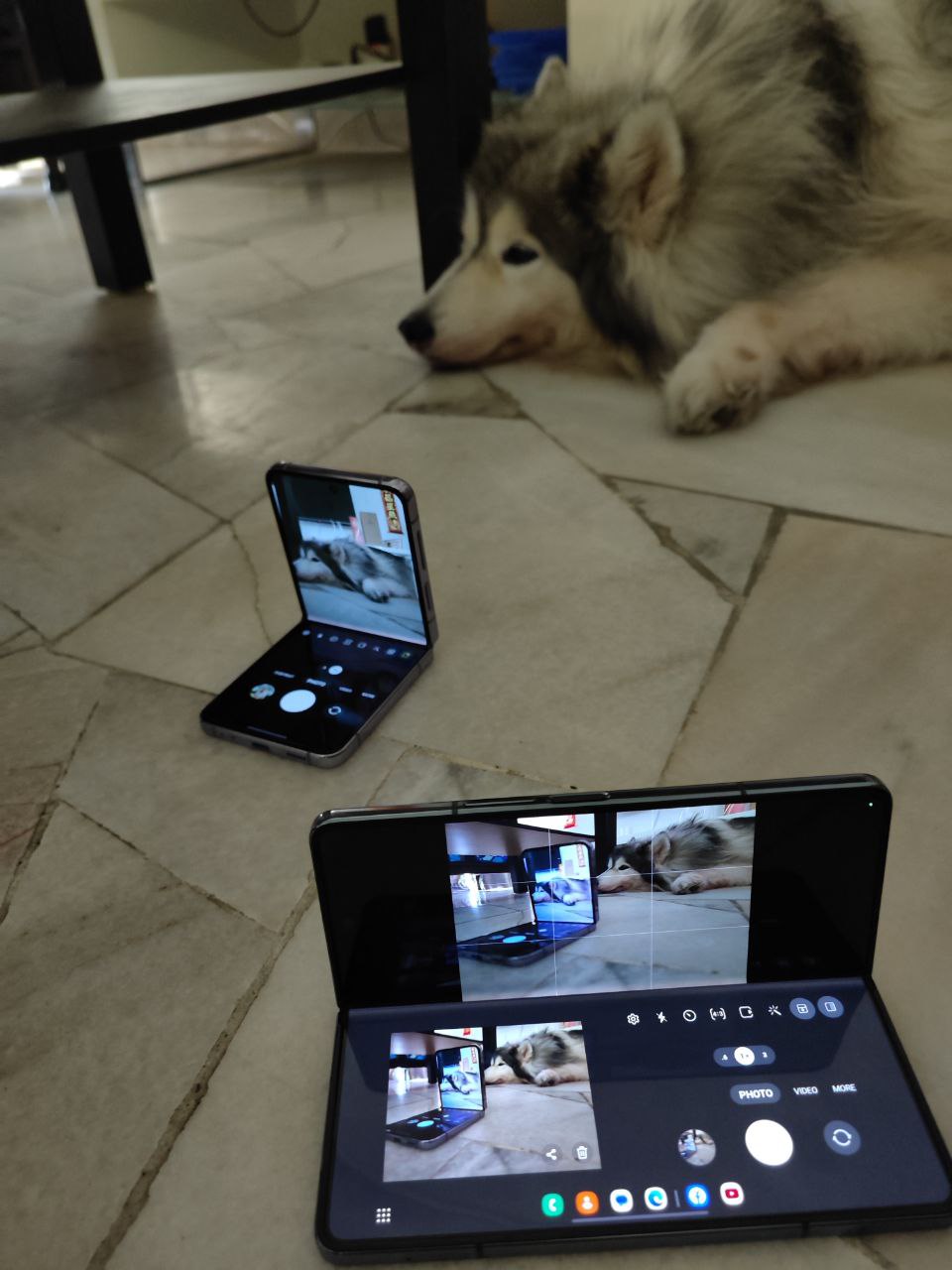 FlexCam serial shooting
As you can see, the Samsung Galaxy Z series foldable smartphones offer some unique features with Flex Mode and FlexCam. Since many people are into taking short vertical videos for TikTok or YouTube Shorts, FlexCam could also be great for your social media posts. Of course, there are other things that this flexible folding mechanism can do, and it's up to you to discover them.
The Samsung Galaxy Z Flip4 is currently available on promo, where you'll get exclusive gifts worth up to RM1298! This includes a 40mm Samsung Galaxy Watch4, 3x Protective Film Replacements, and a 2-year warranty with screen replacements. It can also be purchased for as low as RM2404 with the trade-in offer.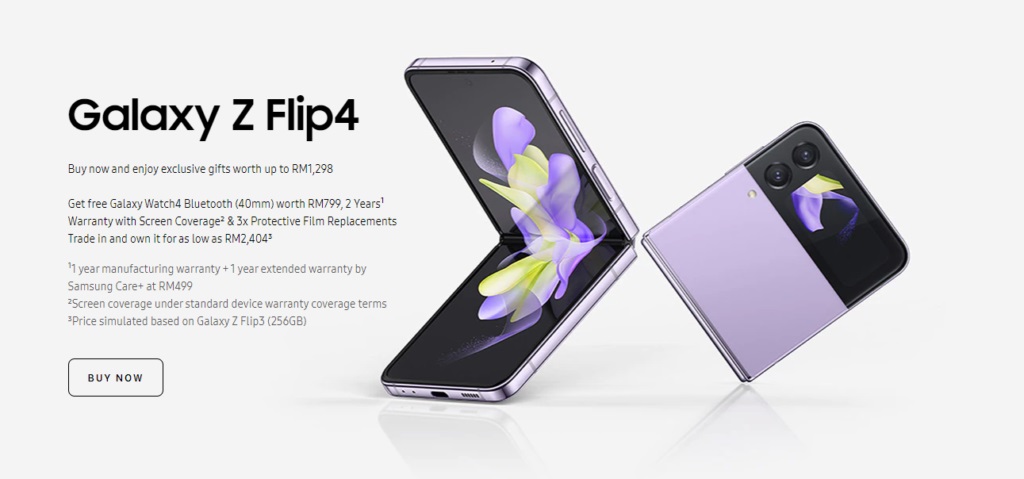 Interested? You can check the official Samsung website to find out more or visit the Samsung experience stores and authorised dealers to try the phone! For more articles like this, stay tuned to TechNave.com!