Shop at Shopee this Aidilfitri with 200% cashback and RM1 deals!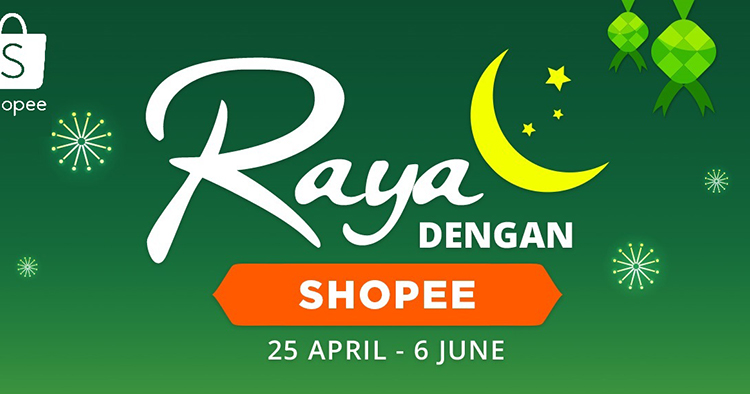 From the 25th of April through the 6th of June, Shopee customers can do their Aidilfitri shopping with amazing deals and rebates. Discounts of up to 80% as well as other deals will be given to customers who purchase from the 600 selected brands on Shopee Mall with their "Raya dengan Shopee" campaign.
Among some deals offered during this campaign includes a 200% cashback offer which happens every Monday. Vouchers will be given out at specific times of the day to enable refunds for your purchases. Shocking Sale is another neat offer where shoppers will see deals as low as RM1 throughout the campaign but you'll be seeing more RM1 deals on Wednesdays. Also, there's RM5million to be won through Goyang Shopee. All shoppers have to do is shake their phones to redeem Shopee Coins, vouchers and gifts worth up to RM5million with greater chances to win on Fridays.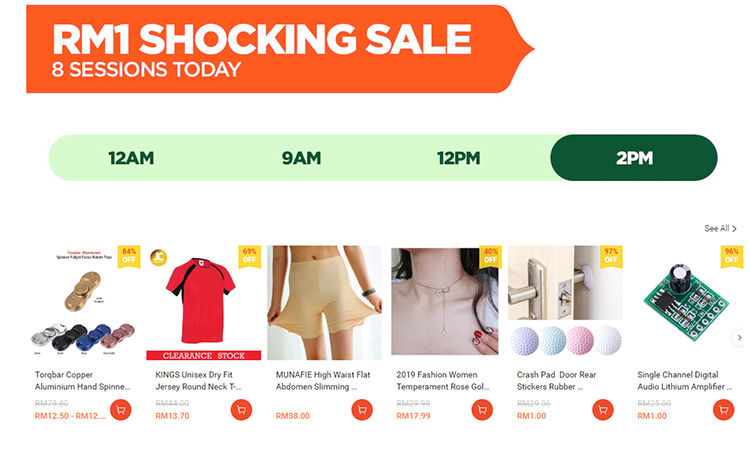 Shocking Sales happen at certain times of the day!
In addition, your favourite celebrities will be hosting live streams on Shopee Live where they will be talking and featuring some products on the Shopee App itself. This happens on weekdays from 8.30PM to 9.30PM. Also taking place on weekdays is the Shopee Quiz where shoppers will have to answer 8 questions to win a cut of the 2 million Shopee Coins each session. You can find Shopee Quiz happening at noon every weekday.
Since fasting month is coming, Shopee has got your iftar sorted out with up to 47% off beverages on weekdays at The Coffee Bean and Tea Leaf from the 16th of May onwards. You can redeem vouchers for the The Coffee Bean and Tea Leaf during the Shocking Sale which can only be redeemed at outlets in the Klang Valley except KLIA. If you want something more filling, Kenny Rogers is offering up to 40% discount on Family Value Set meals starting from the 6th of May and there's an array of buffet meal deals available as well such as 30% off Hotel Maya KL, 20% off at the Boulevard Hotel KL and RM20 off at the Royale Chulan Seremban.
The Goyang Raya game. Just shake the phone to redeem coins!
What makes Shopee even better is the ability to buy literally anything on there. Yes, I said what I said. If you're interested in purchasing a house, S P Setia is selling some units on the app with prices starting from RM262000. All shoppers have to do is pay a deposit of RM688 to secure a property in their name before heading over to the sales gallery to complete the rest of the process. The first 8 customers who purchase a home on the app are eligible to receive rebates up to 25%, Shopee vouchers worth RM3888 and a home kit worth RM5000. If you're interested in fancy cars, you're also able to grab that on the app as well as Honda, Toyota, BMW, Ford, Hyundai and more are all now available on the Shopee AutoMall. There's a bunch of offers available for vehicle purchases on the app such as RM1 booking fees, interest rates from 1.81% per annum, rebates, freebies, extra accessories and a 29% discount on bikes.
But wait, there's more. Paying with certain payment methods also gives you more discounts and offers. Paying via Maybank Visa Signature Card will give shoppers 10% Shopee Coin cashback during the Raya dengan Shopee campaign. You get RM15 off with a minimum spending of RM150 on selected days when you pay with Visa. The first 200 customers on Muslim Pro will only be paying RM1 for their Lifetime Premium Subscription worth RM114.90. MaxMoney is offering 4x more cash when you spend on Shopee with delivery straight to your doorstep. You can exchange currency online and get more savings when you purchase a cash voucher on the MaxMoney Official Store on Shopee. Last but not least, shoppers who purchases a minimum of RM20 with DHL from now till the 24th of May are eligible for free shipping. This offer is also extended to J&T Express Malaysia from today till the 9th of May.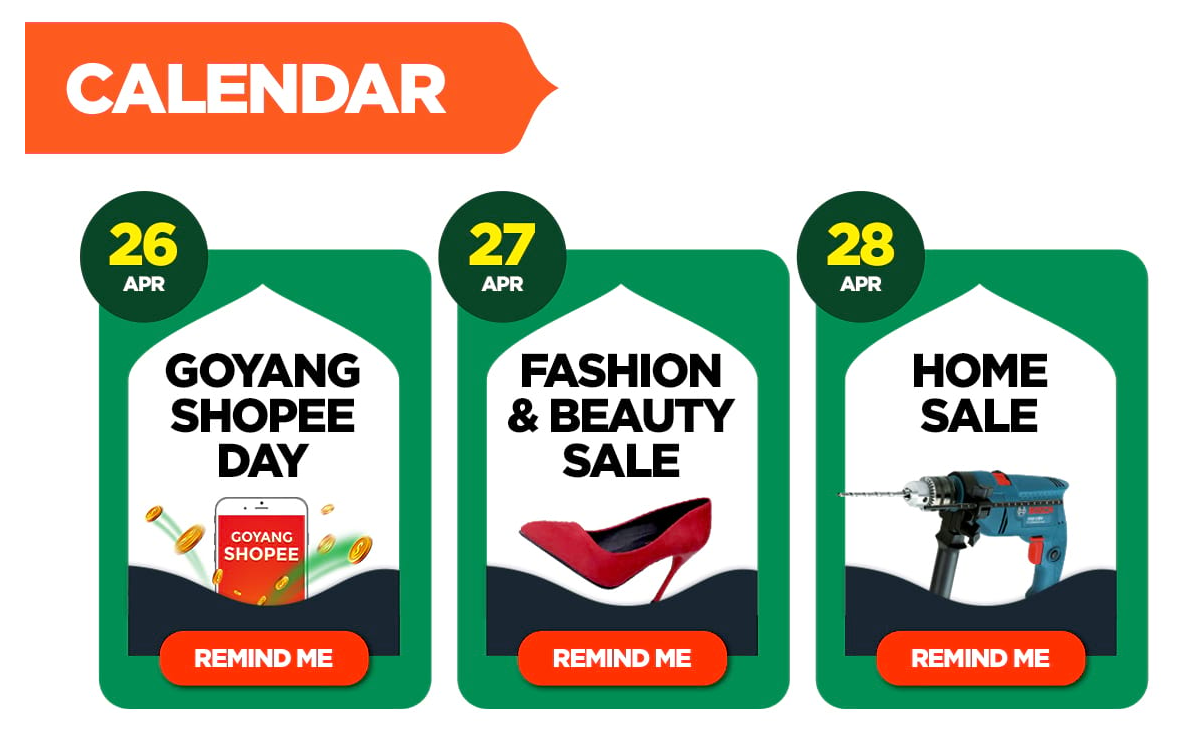 Make sure to check your Shopee app on certain dates because some stuff are truly cheap, cheap, cheap!
So what are you waiting for? Stock up on all your Raya needs on the Shopee app for some extra savings so you can give out more duit Raya this festive season. You can start shopping on Shopee here or on the mobile app which you can download on iOS and Android. Will you be trying to get in on those deals? For the latest deals in Malaysia, stay tuned to TechNave.com!