Shopee, Lenovo, Huawei and more having huge discounts during the 8.8 campaign!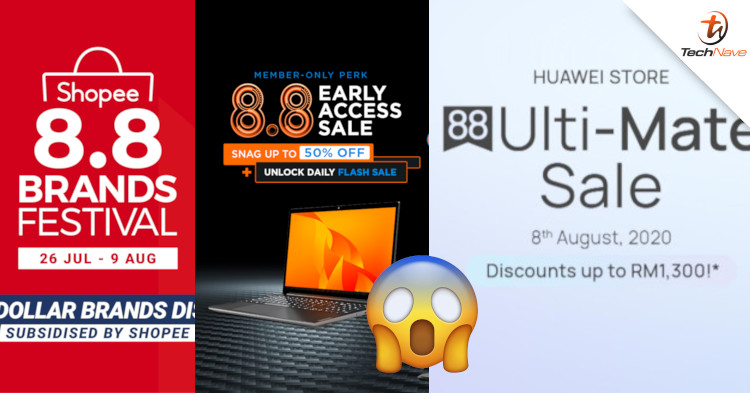 This coming 8 August 2020, there are several brands who will be hosting a lot of products such as gadgets, wearables, as well as many more. Not only that, but there will be several events such as lucky draws where you can get free products and vouchers simply by participating.
As of now, brands such as Huawei, Lenovo, as well as the e-commerce platform which is Shopee will be taking part during the 8 August campaign, which is taking place in exactly 1 week. Let's have a closer look at what the aforementioned brands will be offering during the campaign.
Shopee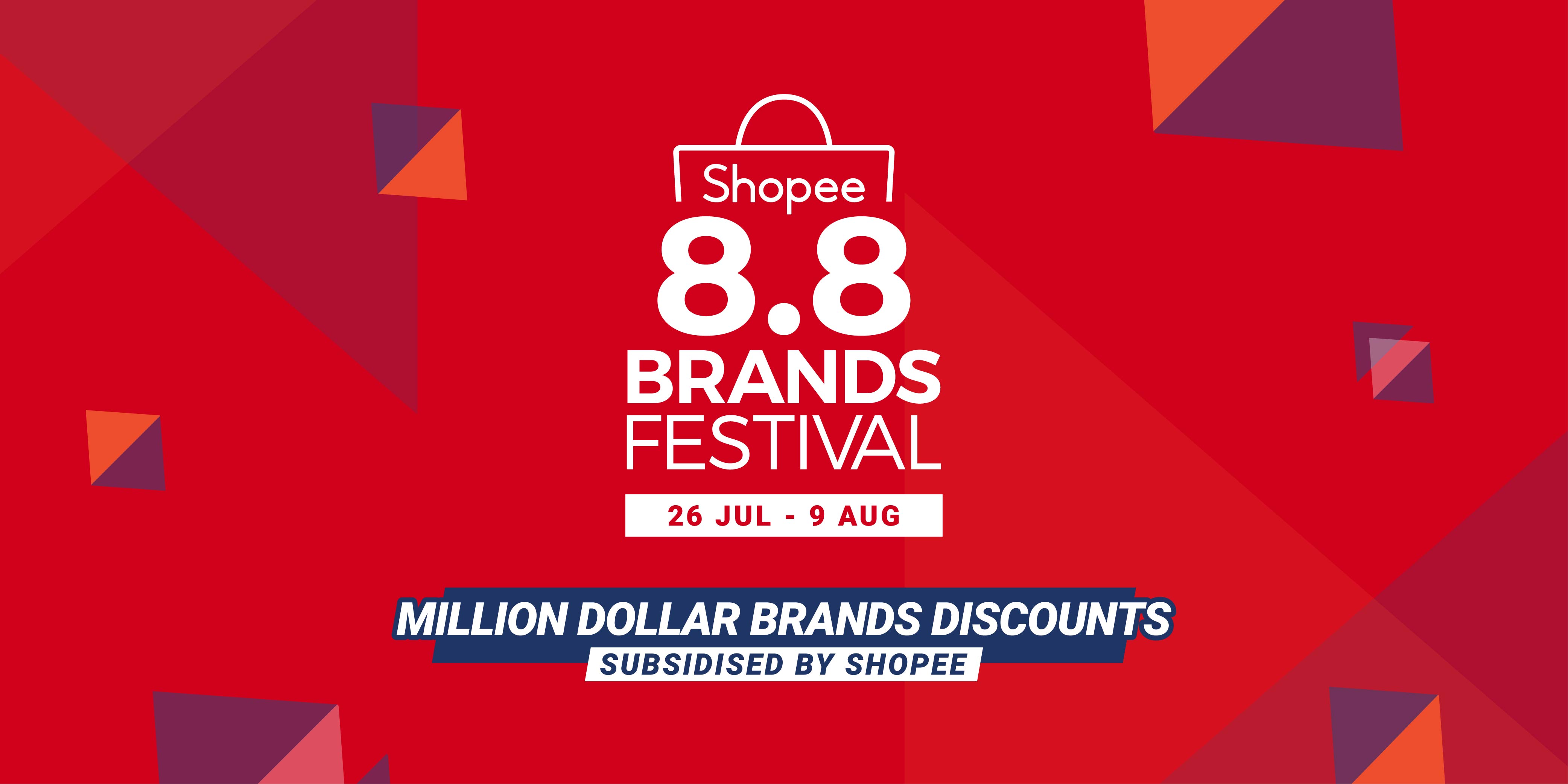 Starting off with Shopee, they will be having up to 96% off selected branded items ranging from vacuums from Dyson, stewpot from Tefal, and more. But that's not all, it seems that they will also be hosting Shopee games where you can stand a chance to win up to RM88000 in prizes when you play games such as Flappy Shopee, Shopee Poly, and many more.
There's also the Shocking Sale, where it's possible to get products starting from as low as RM8. However, it's best to note that the flash sale is only happening on 12AM - 2AM on 2 August 2020, so be sure to set a reminder so that you don't miss it!
Huawei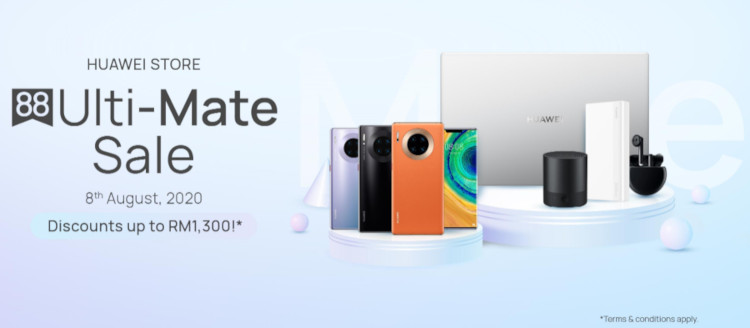 Other than Shopee, Huawei is also offering various discounts which could help you save up to RM1300 when you purchase selected Huawei products such as the Huawei Mate 30 Pro 5G and more. Not only that, but they're also having the Huawei Store Pick Up service so that the customer will not be required to head over to the nearest Huawei authorized store in order to purchase a product.
With that said, all the user needs to do is purchase the products online and have it delivered straight to your doorstep. In addition, you could get up to RM500 discount on selected Huawei devices through the Huawei Store Pick Up service.
Lenovo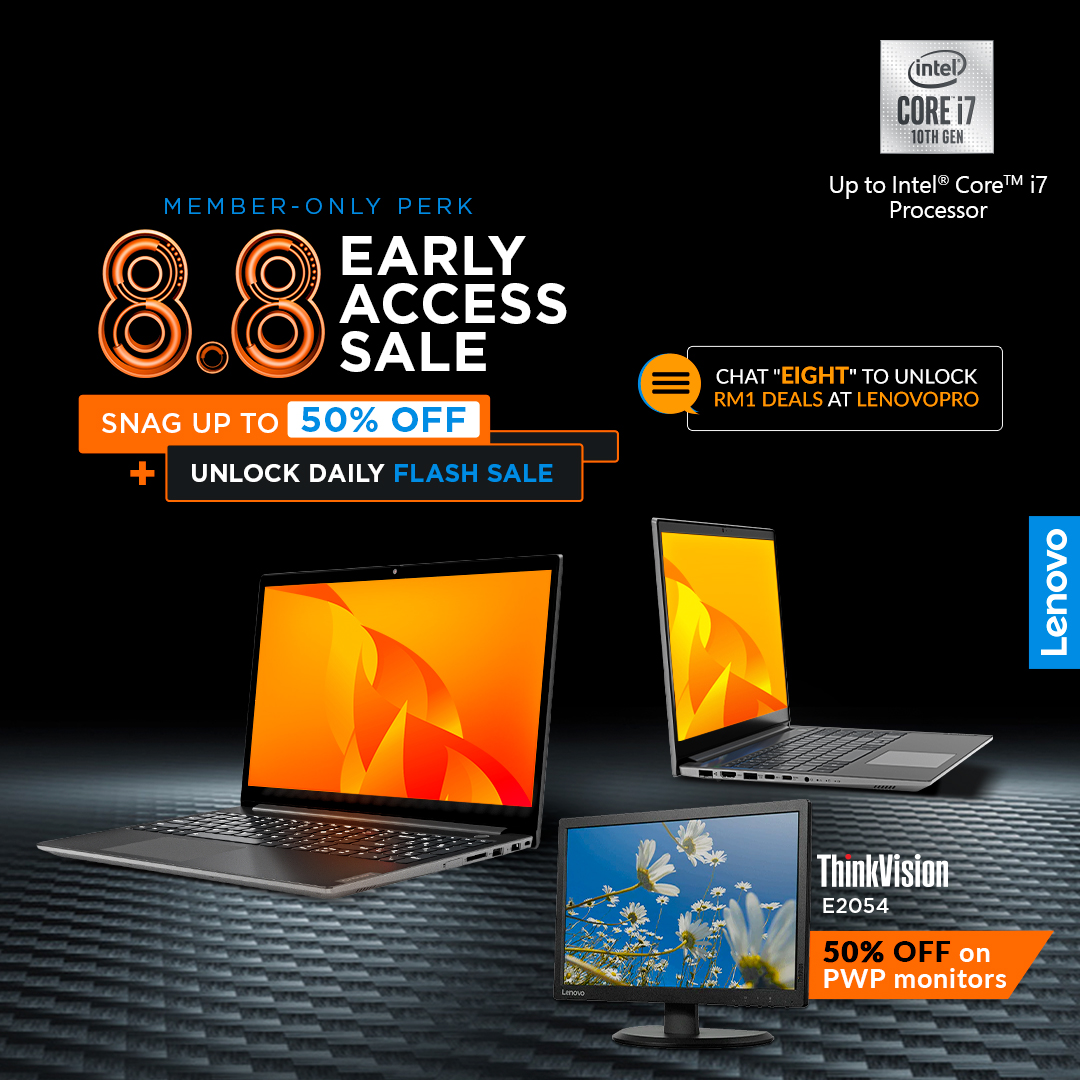 Last but not least, Lenovo launched the LenovoPro service where you could get up to 50% off selected Lenovo products from now until 15 August 2020. Furthermore, there's also a free upgrade where you can get a free upgrade to an Intel Core i7 or an AMD R7 worth RM880 and RM870 respectively as well as a complimentary Windows 10 Pro operating system for selected PCs.
On the flipside, if you're not looking for a laptop that's focused on business, Lenovo is also having a sale on various products on their official website. These laptops include the ThinkPad E14, E15, ThinkPad X13 AMD, and Think T14 AMD, just to name a few.
In you are interested to know more about all of the brands mentioned above, head over to their official website. With all that said, would you be interested in getting any products during the 8.8 campaign, which is happening in exactly a week's time? Let us know on our Facebook page and for more updates like this, stay tuned to TechNave.com.