Shopee Malaysia is limiting face mask purchases because Malaysians are buying too many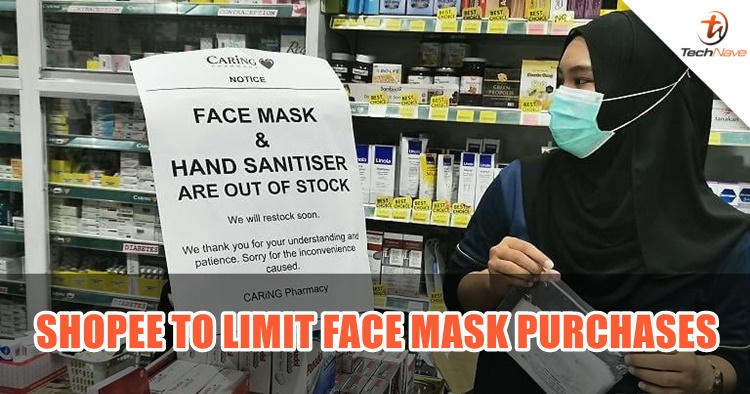 Image courtesy of Amir Yusof from channelnewsasia.com
By now, you have heard the news about people scrambling to buy face masks, food and even toilet papers (lol, so stupid) out of irrational fear in this COVID-19 period. In fact, this has gone overboard so much that Shopee Malaysia have to take action as Malaysia is actually running out of supplies and ensure Malaysians don't overbuy them.
According to the company's PR statement, face masks, hand sanitizers, disinfectants and other supplies are facing shortages. So in order to make sure that every Malaysians have fair access to them, fresh batches of KF94 masks will be available on the S-Mart store starting today but with limited purchases for each customer. Each Shopee user is limited to a maximum of one (1) KF94 mask and a 3-ply mask bundle (5 pieces) each, which cost RM5.90 and RM3.90 respectively.
Besides that, the company is also in the process of delivering 3-ply mask and travel size sanitizers (50ml). The products will be available on the S-Mart store starting next week. You can visit the store here to check it out.
C'mon people, let's not get into hasty decisions that will impact other people's lives. We are better than this. Stay tuned for more tech news at TechNave.com.