Shopee aims to encourage customers to buy Malaysian products with the 10.10 Brands Festival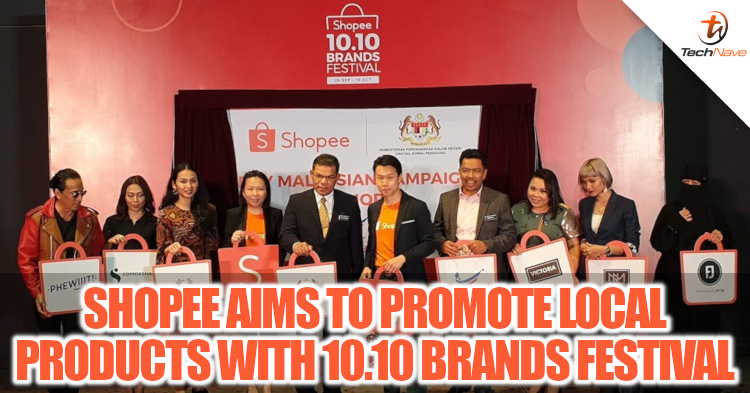 In conjunction with the upcoming 10.10 Brands Festival, Shopee in partnership with the Ministry of Domestic Trade and Consumer Affairs aims to encourage fellow Malaysians to support local products. What Shopee has done was to create a dedicated section, called "Buy Malaysian" on their official website as well as on the Shopee app to showcase various Malaysian products.
But that's not all, Shopee aims to further promote more Malaysian brands in the upcoming 11.11 as well as 12.12 campaigns which is happening next month as well as the month after that. During the 10.10 Brands Festival, shoppers can get free shipping for their purchases if their purchase is valued more than RM10.
These local brands include Pensonic, BeauSiti by Dato' Sri Siti Nurhaliza, Aik Cheong, Victoria Sloane, Kaca-Kaca and many more. In addition to that, there will also be various daily deals starting from RM10 with discounts of up to 80%. There will also be various in-app activities than the user could take part in to win Shopee coins and vouchers.
Other than local brands, several notable brands such as HP, Unilever, Photobook Malaysia, Vinda, Nutox, Nestle and realme will also be present during Shopee's Super Brand Day with exclusive promo and deals. Other than the promos mentioned, Shopee also aims to further educate Malaysian entrepreneurs and help build a more sustainable income through the Shopee International Platform.
Last but not least, there will be various special privileges offered by Shopee partners from merchants such as Boat Noodle, Salad Atelier, Baskin Robbins, Baskin Robbins, Burger King, Boost, as well as Haagen Dazs. Would you be shopping on Shopee during the 10.10 Brands Festival? Let us know on our Facebook page, and for more updates like this stay tuned to TechNave.com.