Shopping for Raya? Here's why you might want to do it with ShopeePay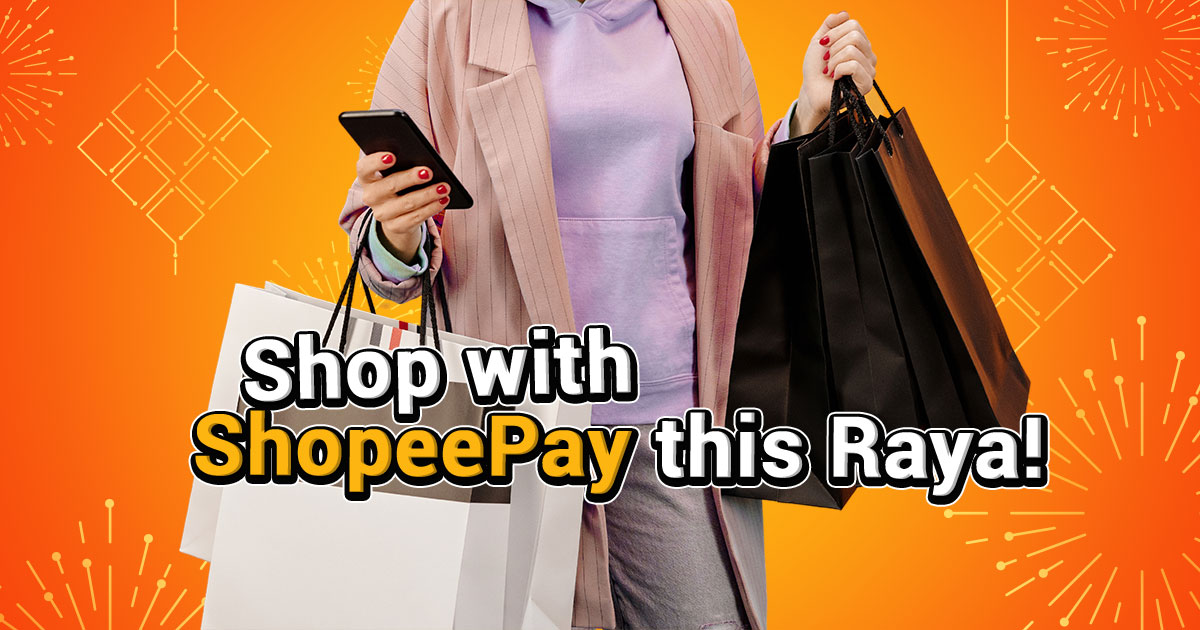 As you know, Hari Raya is just around the corner. Have you gotten around to shopping yet? For most people, going out to the malls is still the preferred pre-Raya experience. On the other hand, others may prefer shopping online from the comforts of home.
If you like shopping online, you probably frequent sites like Shopee a lot. The platform provides us with a variety of payment methods, but did you know it has its own e-wallet? Here are 3 reasons to use ShopeePay for your Raya shopping.
#1 Faster check-outs in Shopee + ShopeeFood
Having an e-wallet is more than just a cashless experience, as it allows you to quickly pay for stuff online. Moreover, the ShopeePay e-wallet lets you skip the extra processes you'd need with online banking (unless you're topping up the e-wallet).
It's the same with ShopeePay, which lets you pay for your purchases on Shopee and ShopeeFood faster and more easily. The ShopeePay e-wallet is also compliant with National Payment Standards. It's a secure method of payment that is verified as a safe and secure feature for both incoming and outgoing e-money transactions by consumers.
#2 Convenient offline shopping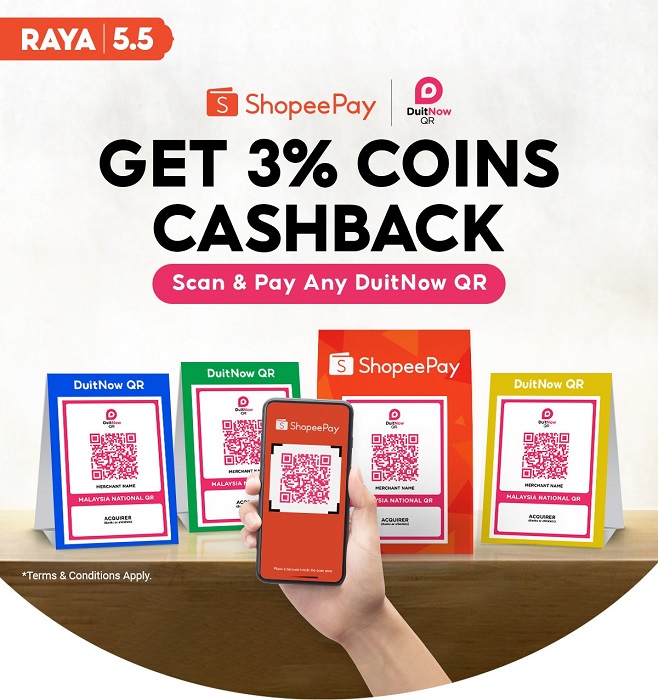 Prefer shopping at the malls? That's okay, e-wallets are applicable at the malls too. Specifically, the ShopeePay e-wallet allows for offline payment at various merchants or shops. Currently, there are around 1.1 million merchants that accept ShopeePay at their stores.
Some examples of merchants include 99 Speedmart, Starbucks, Shell, Guardian, and more. Just scan the payment DuitNow QR code at the store with ShopeePay and you're all good! You could even earn Shopee coins cashback when making offline purchases (3% Shopee coins cashback, up to 300 Shopee coins), and no minimum spending is required.
#3 Transfer funds (duit raya) with contacts
With Hari Raya happening soon, kids are excited (for duit raya) while adults are sad for their wallets. But one thing that's convenient these days is that you don't have to use cash. The ShopeePay e-wallet lets you send funds via the app or request one from your contacts. Thanks to this feature, distance is no longer an issue. Currently, you can transfer RM10 to get RM10 vouchers or win up to 4848 Shopee coins.
There's also a Duit Raya campaign that's happening soon! From 1 to 5 May 2022, all ShopeePay users who transfer at least RM5 could earn up to 155,555 Shopee coins. And from 6 to 31 May 2022, any amount that you transfer could win weekly cash prizes worth up to RM100,000 and earn Free Shipping Vouchers.
Besides the 3 main features above, the ShopeePay e-wallet has a few other benefits. Check out the regular ShopeePay vouchers, 1 SEN ShopeePay vouchers, and many more.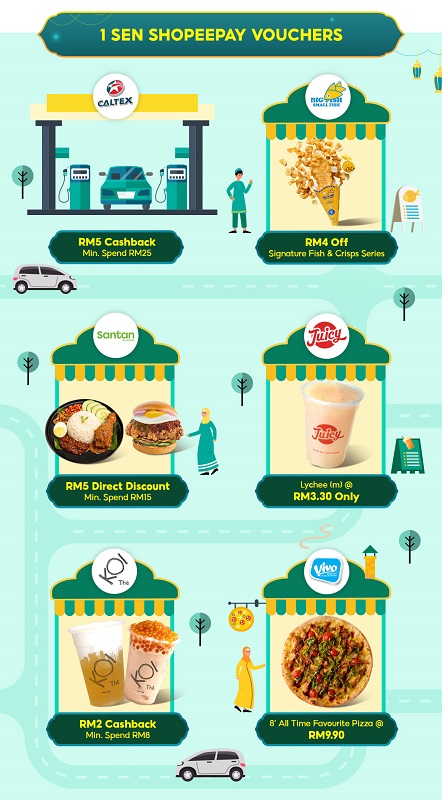 To activate ShopeePay, tap on the ShopeePay button in the app. For those who don't have Shopee on their phone, you can download the app from the Google Play Store, Apple App Store, and Huawei AppGallery. You can also visit Shopee's online help centre for more details.
Are you already a ShopeePay user? What do you like about this particular e-wallet system? Let us know in the comments, and stay tuned to TechNave for more articles like this.