Snapdragon 678 chipset announced, promises improvement in photography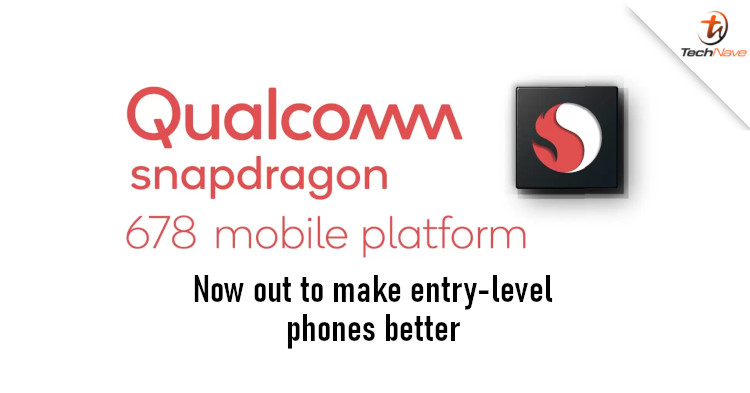 A moderate improvement over the SD675 from 2 years ago
Flagship devices are not the only ones that keep getting better. In recent years, entry-level devices have been getting better and can run most apps these days. Of course, Qualcomm is always looking to make its chipsets better, so it has launched the new Snapdragon 678 chipset.
According to the press release, the Snapdragon 678 chipset is the direct successor to the Snapdragon 675 chipset launched in 2018. This is a 4G chipset that is built on the 11nm process. Besides an improvement to CPU performance, it promises faster connectivity and better camera capabilities. It also supports Quick Charge 4+, which has better thermal efficiency and a Battery Saver feature.
In terms of specs, the Snapdragon 678 chipset uses Kryo 460 CPU cores and the Adreno 612 GPU. From what we understand, its CPU has two Cortex-A76 cores that can clock up to 2.2GHz, as well as six Cortex-A55 cores. It also supports up to 8GB of RAM, a display resolution of up to 2520x1080 pixels with 10-bit colour depth, peak LTE download speeds of up to 600Mbps, and more.
Overall, this chipset is a moderate improvement over its predecessor and should be pretty good at handling almost any app, other than highly demanding 3D games. But what do you think? Let us know in the comments below and stay tuned to TechNave for more tech news like this.