So Activision Blizzard is joining Microsoft's Xbox family, but is this good news for gamers?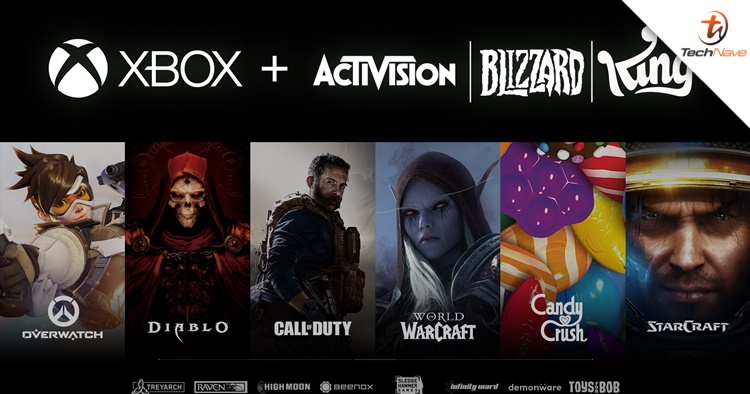 As most gamers heard by now, Microsoft Corp. has made an initiative to acquire Activision Blizzard for $68.7 billion in value. There are a lot of reactions across the internet, some poking fun of Diablo 4 may finally be completed sooner while others are still concerned about Blizzard's internal mess of sexual allegations. But is this good news for gamers?
Well, first thing's first - this will definitely put Microsoft on the map as the world's third-largest gaming company in terms of revenue, just behind Tencent and Sony. Not only will Microsoft get its hands on some of the most popular triple-A titles with the likes of Warcraft, Starcraft, Diablo, Overwatch, and Call of Duty, but this goes the same for Candy Crush since King Studios is part of the company. This means Microsoft will have a sweet piece of the pie in the mobile gaming industry and let's also not forget about the upcoming Diablo Immortal mobile game app as well.
About Blizzard's recent allegations, it is confirmed that Bobby Kotick will still be Activision Blizzard CEO. The acquisition is expected to complete in the fiscal year 2023 and once that's done, Activision Blizzard will be under and report to Phil Spencer who is the current Microsoft Gaming CEO. Of course, getting to play the aforementioned titles on Xbox Game Pass is rather exciting albeit the platform doesn't recognize Malaysia in its country list.
Moreover, Microsoft just recently reached a new milestone of over 25 million Xbox Game Pass subscribers and with the acquisition of Activision Blizzard, there's a good chance that the number will increase again due to accessibility. Currently, the only way to play Activision Blizzard games is through Battle.net on the PC that has nearly 400 million monthly active players across 190 countries. This will surely put Microsoft at the forefront in the future with a huge influx of diverse games and players globally.
Microsoft CEO Satya Nadella will host a live webcast with investors at 6 AM PT with Phil and Amy, as well as Bobby Kotick, the CEO of Activision Blizzard, to share more details about this business initiative. Stay tuned for more trending tech news at TechNave.com.