Social media users expressed disappointment towards pre-order of PS5 that started today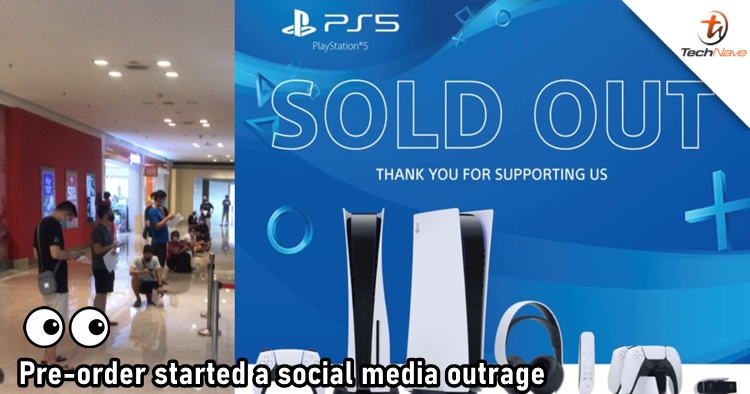 Most of the gamers must have been excited to get the PS5 secured after the pre-order was announced yesterday. However, it looks like it was not an easy task as the next-gen gaming consoles were quick to have sold out today everywhere in the country. With that said, the fans who have been waiting for this moment took their rage onto social media platforms.
One of the Facebook users commented on Sony's page mentioning that she has been saving for months to buy the console for her husband but ended up getting nothing. From the comment, it appears that she was redirected back to a page which notified her that the console has been sold out when she was at the final steps of completing her purchase. According to the source, many have also faced the same problem.
Scalpers dah start dah. Fuck these people.

Kalau hang beli hang bodo. pic.twitter.com/7aDqQVMbQO

— Khabir (@KhabirM) November 12, 2020
Habis dah PS5 dekat Sony Curve. Isi je nama dulu untuk second batch. pic.twitter.com/ChYQbNfZBY

— CavaNizam (@NizamArchibald) November 12, 2020
Besides online, the physical Sony Centre stores have also faced a shortage on the first day of pre-order, with Sunway Pyramid store announcing that the consoles had been sold out by 12 pm and Midvalley store by 1 pm. Some have also seen it as an opportunity to make quick money. It is spotted that a Lowyat forum user is selling the PS5 Disc Version for RM3,999, with the original price only at RM2,299. For those who didn't get the consoles today, let's just wait until 11 December when they become officially available in Malaysia.
Let us know what you think about this news on our Facebook page. Stay tuned to TechNave.com for more local tech news.