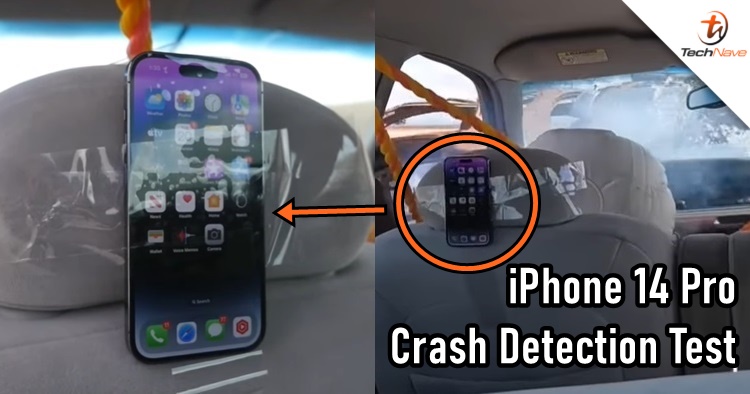 Many times, whenever a brand claims that a device just went through extreme durability or drop test, most reviewers won't dare to try it out (you know...just in case). One YouTube tech channel decided to go YOLO, though, to have a real car crash to test how responsive the iPhone 14 Pro's crash detection is.
In TechRax's video, they simply put the iPhone 14 Pro inside a blue car to crash into a destroyed car on a field. They also installed a GoPro cam inside to record the insides, as well as a trigger to drive the car automatically. However, the test itself doesn't seem like a good one because the destroyed car is just there like a sitting duck.
With that, the team ramped up the number of destroyed cars. After the blue car effectively crashed one of the vehicles like a real-life scenario would, the iPhone 14 Pro didn't respond at first but then suddenly signalled a 10-second countdown. The team did another test just to make sure and it really worked.
As Apple said before, the crash detection function will trigger and call your emergency contacts. How it works is the new dual-core accelerometer and high dynamic range gyroscope inside the iPhone 14 Pro (and 14 Pro Max) that is capable is detecting G-Force measurements of up to 256Gs. The microphones can also recognize loud noises that sound like a car crash.
In a real-world life scenario, a formula one car crash would typically reach more than 100Gs so having 256Gs seems like overkill. Nonetheless, crash detection is definitely a useful feature to have and we pray and hope that none of you would have to use it ever. Stay tuned for more trending tech news at TechNave.com.