Someone managed to install Android OS on an iPhone 7 and it... sort of works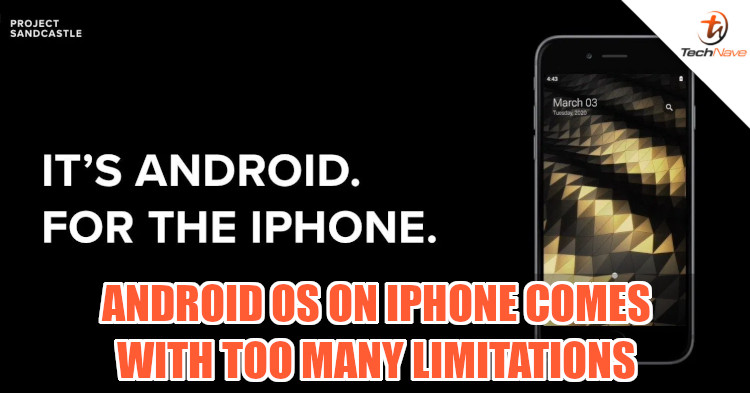 Few thought it possible but the people from Correlium have done it. Although there is an obvious risk involved, there is now a way for you to install the Android operating system to an Apple iPhone. This was made possible using an exploit to get access to the iPhone's bootloader, though the result leaves much to be desired.
According to 9to5Mac, this Android for iPhone hack nicknamed Project Sandcastle is still in the beta phase. It seems that it only works with the iPhone 7 and iPhone 7 Plus at the moment. Additionally, a lot of functions don't work, including important ones like cellular connectivity, GPU, and camera. Furthermore, since you're required to jailbreak the device, there's always the risk of bricking your iPhone during the process.
Here is an iPhone 7 booting Android ! pic.twitter.com/cfCdSEzTbo

— matteyeux (@matteyeux) March 4, 2020
Honestly, while this could be something researchers might look into, it doesn't really have much practical use for the average Joe. After all, people buy iPhones because of iOS so it doesn't make much sense to install Android on it. If you can turn the phone into a dual-OS device, it might be useful for when iOS fails for some reason so you have a backup OS. But you definitely shouldn't try this if your iPhone 7 or 7 Plus is your primary device.
With that said, would you even want to do something like this? What reason would there be for an iPhone user to want Android OS on the device? Let us know what you think on our Facebook page and stay tuned to TechNave.com for more tech news.