Sony WF-XB700 review - Balanced EXTRA BASS TWS headset for around RM500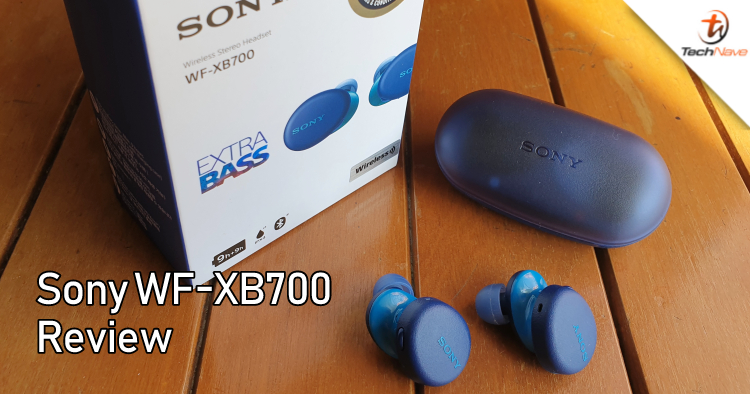 True Wireless Stereo headsets are quickly becoming more mainstream and prices are dropping. Thankfully, big names in audio like Sony are also following the price drop so you don't have to fork out around RM1K for good quality TWS. At RM549 the Sony WF-XB700 is one of their basic TWS headsets with no active noise cancellation, but it is on the upper end with Sony's EXTRA BASS. Find out how good these TWS earpieces are in our review below.
Thanks to the design, the WF-XB700 feels nice and very comfortable despite being a bit big and thick. Just slip them in and twist each knob backward for a snug fit. A single physical button is on each earpiece and is both responsive and easy to access. Each button does something different as the right earpiece button pauses or plays while the left earpiece button raises the volume.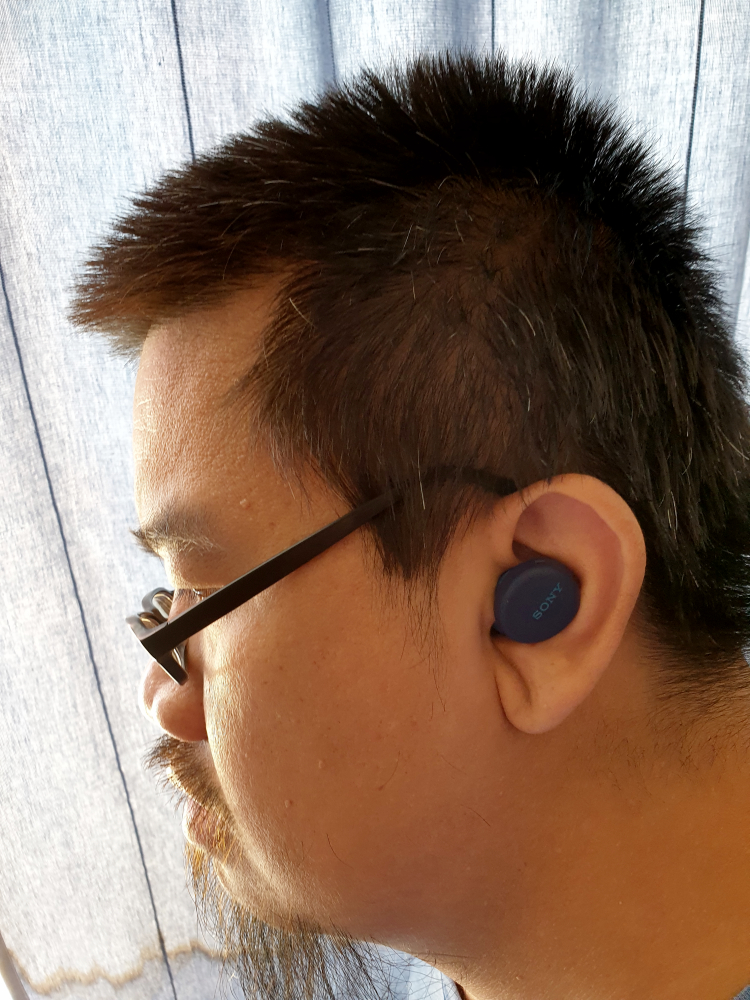 Yup, it stays in there quite well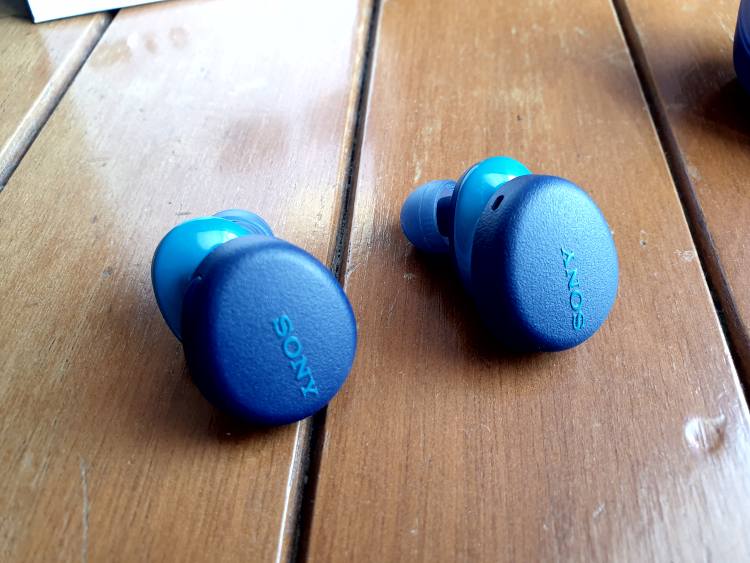 The Sony WF-XB700 TWS headset comes in blue and black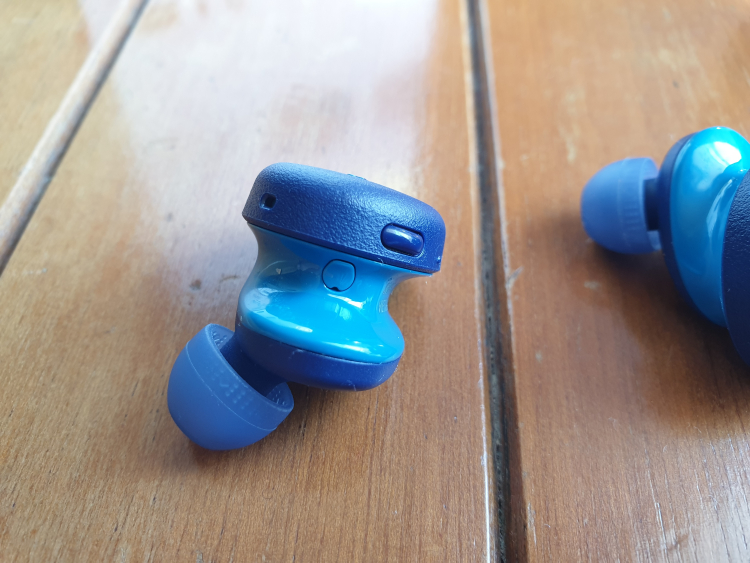 The button is quite responsive and easy to get to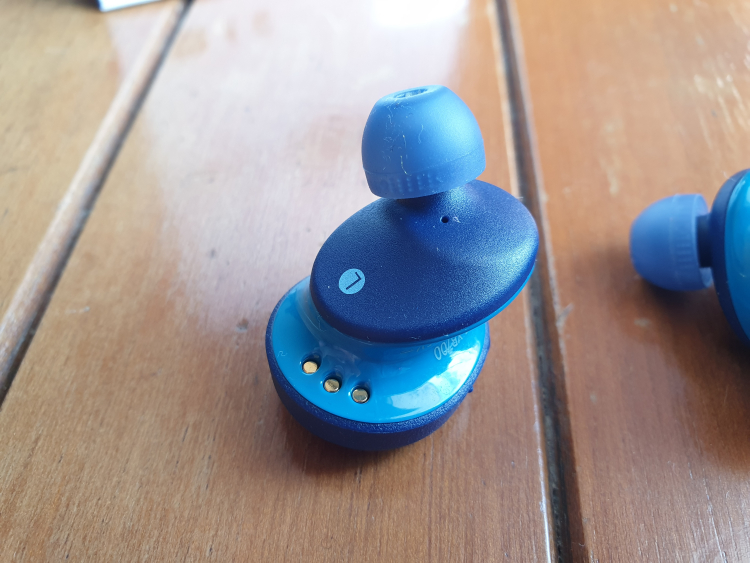 The WF-XB700 is quite well designed
Does it fall out during a workout? There's a slight feeling of looseness if you intentionally head bang for a bit but neither side falls out. Once you get back to normal orientation the buds go back to being tight, so that's a win for the design. I don't jog that much, but in my brief tests the WF-XB700 stayed tight for jogging just as well as my normal workout.
One of my main issues with devices that say they have more BASS or EXTRA BASS as the Sony WF-XB700 claims, is that they tend to be ALL BASS, where the bass drowns out everything else. Thankfully this is not the case with the WF-XB700 as everything has been balanced.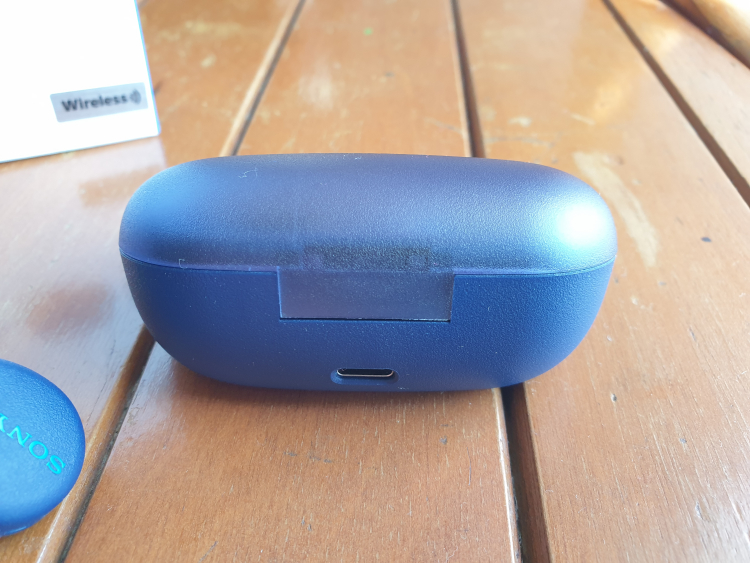 The case is compact and is charged via a USB Type C port
That being said, you can certainly feel the EXTRA BASS with songs that do have them. Not enough to give me heart palpitations but I can certainly feel the bass in my chest listening to Hoobastank Crawling in the Dark and the booming drums for orchestral versions of The Rock theme and Don't Be Afraid from Final Fantasy.
There's a clear separation of audio, so much so that I can easily pick out the various instruments. Listening to movies is definitely a treat with these as they were so clear I could pick up sounds I didn't hear the first time around. The built-in mics pick up your voice quite clearly so they're fine for both calls and online meetings.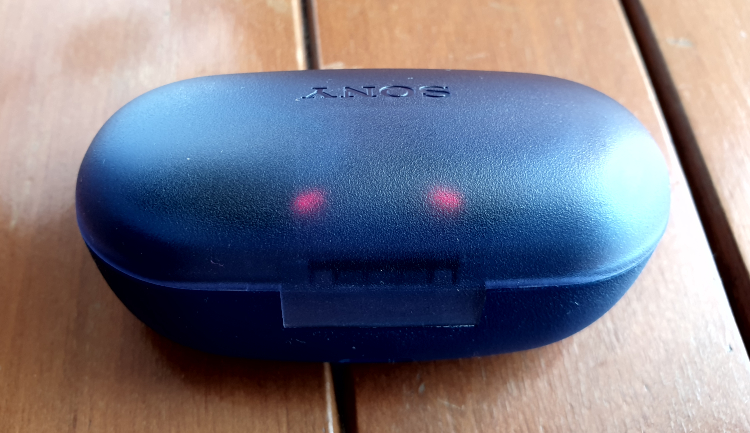 Glowing eyes? No, that's just the case charging the earpieces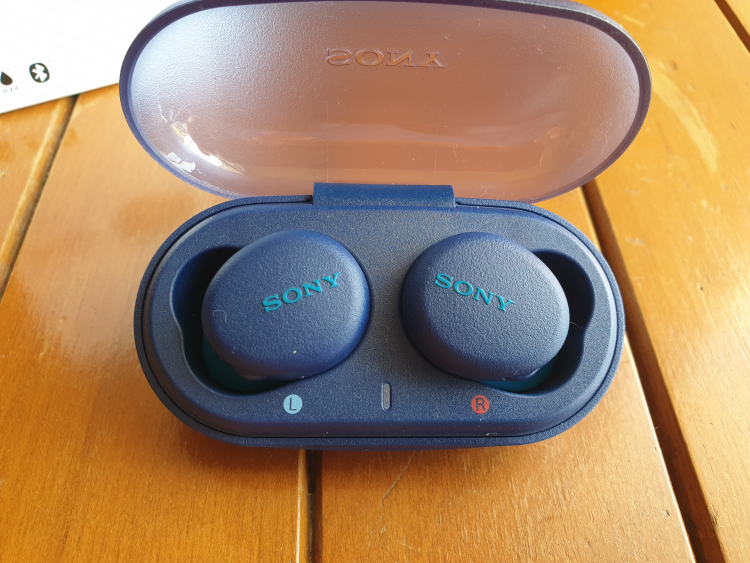 The earpieces slide in magnetically
While there's no Active Noise Cancellation, the WF-XB700 still managed to play clear music while hard drilling and renovation was taking place nearby. You can just press the right button to pause and you can still hear people somewhat even with them in your ears.
In terms of Bluetooth connectivity, the WF-XB700 are one of the best TWS headsets I've ever tried! They worked smoothly in the kitchen behind stone walls, in the bathroom behind closed doors and even on the outskirts of its 10m range. They automatically reconnect after taking them out of the case and automatically disconnect after putting them back in the case. However, as usual of Bluetooth headsets it has distinct lag or latency when gaming. So, it's great for everything else except for the gamers.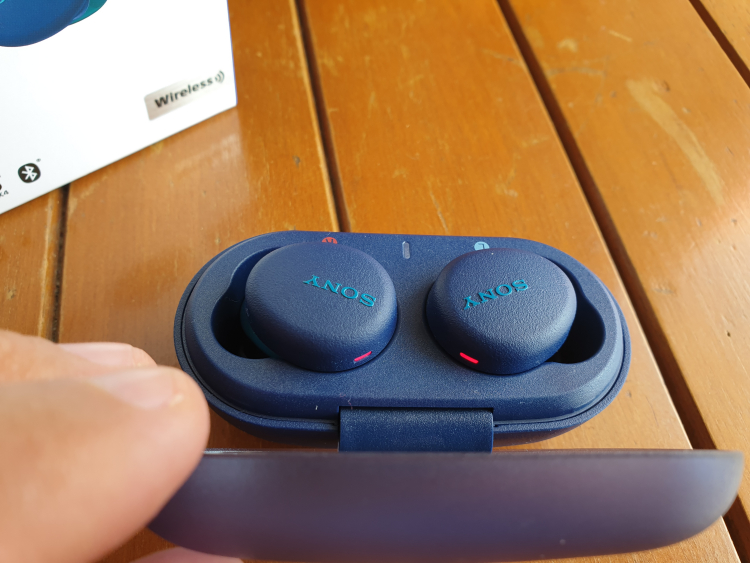 Battery life is superb
The battery life for the WF-XB700 is exceptionally awesome. While charging the earpieces in the USB Type C case only took at most 2.5 hours, I stopped charging at 10.57am 30 June 2020 and the batteries on the earpieces are still 100% at the time of writing this review on 8 July 2020.
I admit, I don't listen to music for long periods of time, but during that week or so of testing I made sure to put in 1 or 2 hours of music listening or movie watching a day. According to Sony, the earpieces themselves should have 9 hours continuous battery life while the case offers another 9 hours, charging the earpieces whenever you pop them back into the case.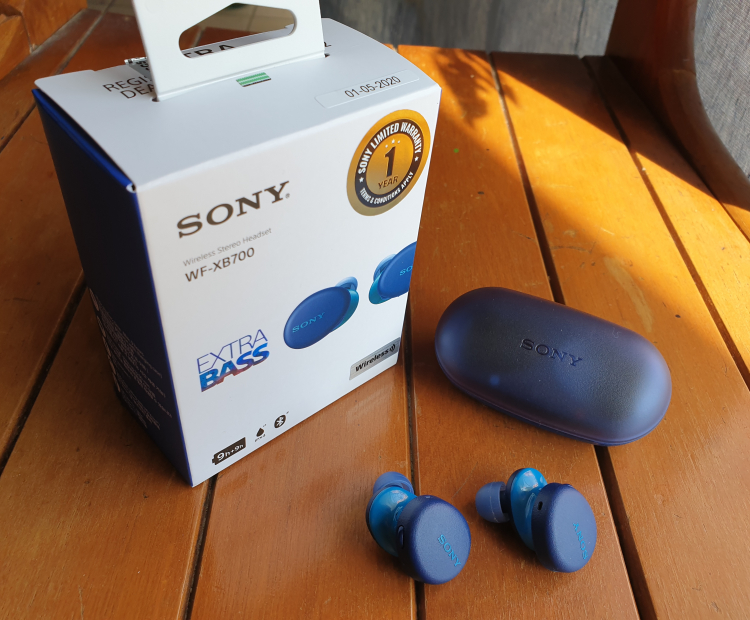 Overall, the Sony WF-XB700 wireless stereo headset is an excellent TWS option if you don't have enough budget for an active noise cancellation device from Sony. They certainly offer much longer battery life because of this, but still deliver great sounding audio and smooth lag free Bluetooth connectivity (except for gaming). I would have liked them more if I could customize the buttons, but everything works well for the most part.
If you're looking for a workout partner, the WF-XB700's IPX4 splash resistance makes it great for you sweaty exercisers. Their long battery life also means you can take 2 or 3 runs or workouts without having to worry about recharging. Chances are, you'll probably run out of batteries before they do.
Granted, at RM549, they do cost a bit more than say a smartphone branded TWS headset. But if you're looking for reliable premium audio quality, then you should definitely consider the Sony WF-XB700. Would you be interested? Let us know on our Facebook page and stay tuned to TechNave.com
Tech specs and Features
Here are the tech specs and features of the Sony WF-XB700:
EXTRA BASS

12mm driver (neodymium magnet)

20 Hz - 20000 Hz (Sampling frequency 44.1 kHz)

IPx4 Water resistance

10m Bluetooth 5.0 wireless range (line of sight)

supports profile (A2DP, AVRCP, HFP, HSP), audio format (SBC, AAC)

2.4GHz band (2.4000 GHz - 24835 GHz)

9hrs battery life, max 200 hrs waiting time

USB Type C charging case (9hrs battery life, 3 hrs charge time) | 46g

8.0g x 2

Available in black and blue
Pros and Cons
Pros: Great sound, superb design, and long lasting battery.
Cons: No Active Noise Cancellation, no NFC and a bit pricier than the average. Not for gamers.
Conclusion: Great upper-end entry-level TWS headset for those who have to have premium audio.