Sony Xperia 1 and Xperia 10 series first impressions and hands-on experience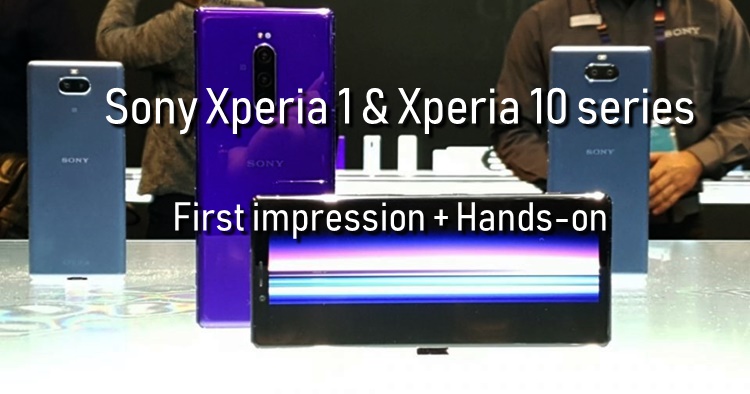 As some of you might have heard - it was reported that Sony Mobile has already withdrawn from the Southeast Asia market silently and that's most unfortunate (because that includes Malaysia as well). While there was no official statement from them, they are still alive and kicking in MWC 2019 and one of our writers, Jim managed to get to check out the latest smartphones.
There's a pretty good chance that these new models - the flagship Sony Xperia 1, Xperia 10 and Xperia 10 Plus won't come to Malaysia at all (officially) though. Without further ado, here's his first impression and hands-on article for you Sony fans.
Sony Xperia 1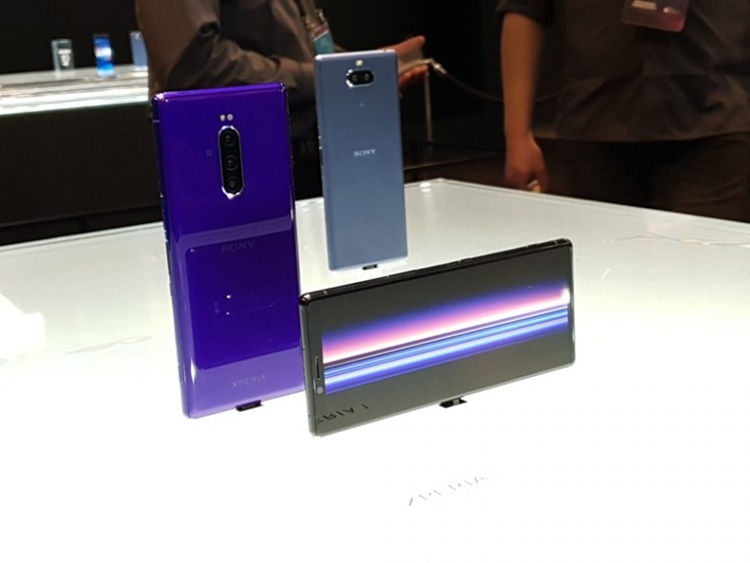 Kept from a safe distance from the media lol
For some reason, Sony Mobile has "caged" the Xperia 1 so all the media could only stand beside it and admire its beauty. The flagship is packing some powerful high-end tier tech specs, the latest Qualcomm Snapdragon 855 processor, 6GB of RAM, 128GB ROM (memory expansion up to 512GB), a 6.5-inch 4k HDR OLED (21:9 ratio) display, 3300mAh battery pack, Android 9.0 Pie out of the box and has three rear cameras with 12MP for each sensor. The three lenses comprise of a wide-angle, ultra wide-angle and a telephoto lens, while the front camera is just 8MP.
On the features corner, it also has IP68 water and dust resistant rating which made Sony Mobile removing the 3.5mm headphone jack. But the strongest highlight is the fact that it can record a 4K HDR video in a 21:9 format, as well as supporting a Super Slow-Mo in 960fps.
Sony Xperia 10 series
Moving on to the mid-range devices, the Xperia 10 series design model is actually quite big and still has that same old rectangular shape. For the Xperia 10, it sports a 6-inch FHD+ display with a 21:9 format which a lot of videos aren't recorded in so you will definitely see some empty black bars beside it. Despite that, the colour representation looks great and if the video recording was done in a 21:9 format, the entertainment aspect will definitely be a great experience. This applies the same for the Xperia 10 Plus which a slightly bigger display of 6.5-inch in FHD+ as well.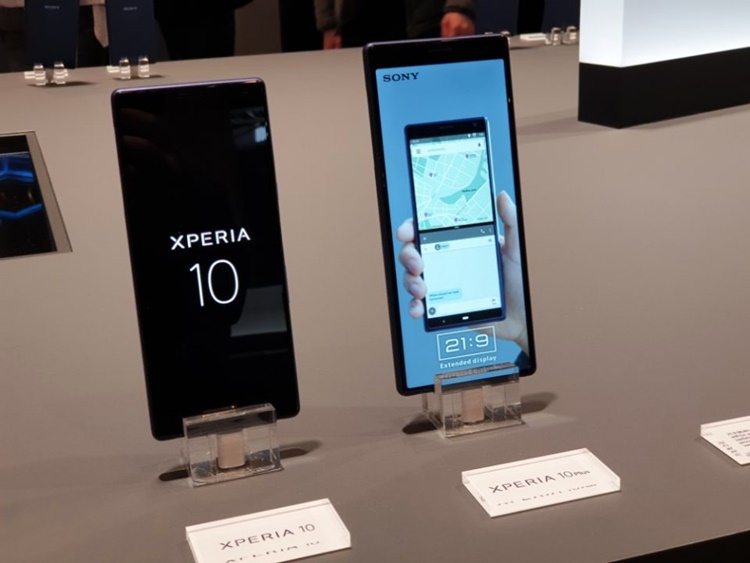 Since Sony is still not following the notch trend, the top bezel or forehead remains large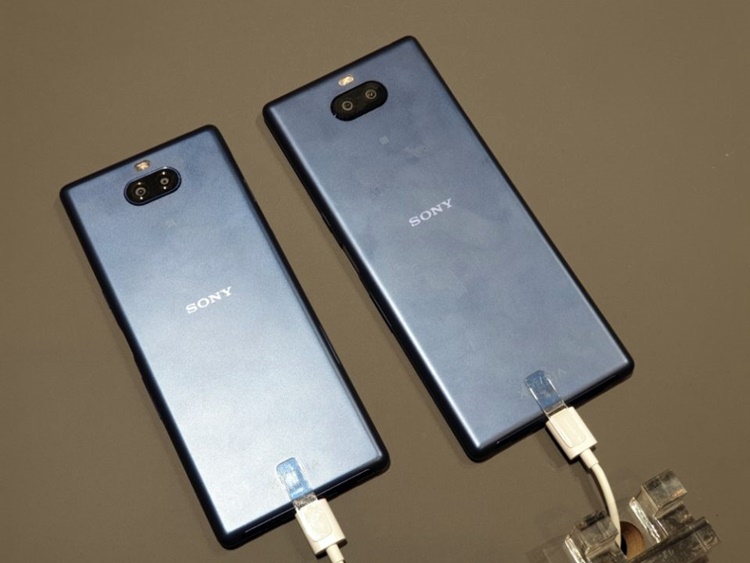 The back body is not metal, but it gives off a nice touch when holding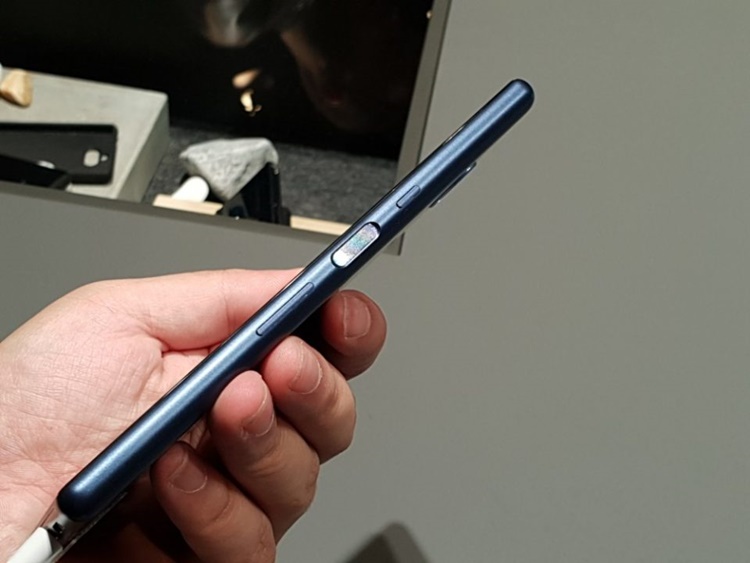 The Sony Xperia 10 series still uses the side-mounted fingerprint scanner, but this time it's on its own, separating itself from the power button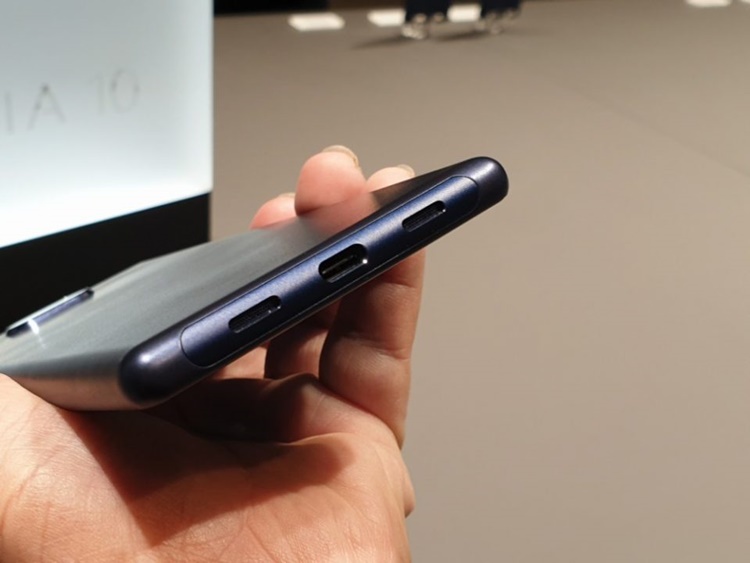 USB Type-C port and speakers at the bottom, the headphone jack is at the top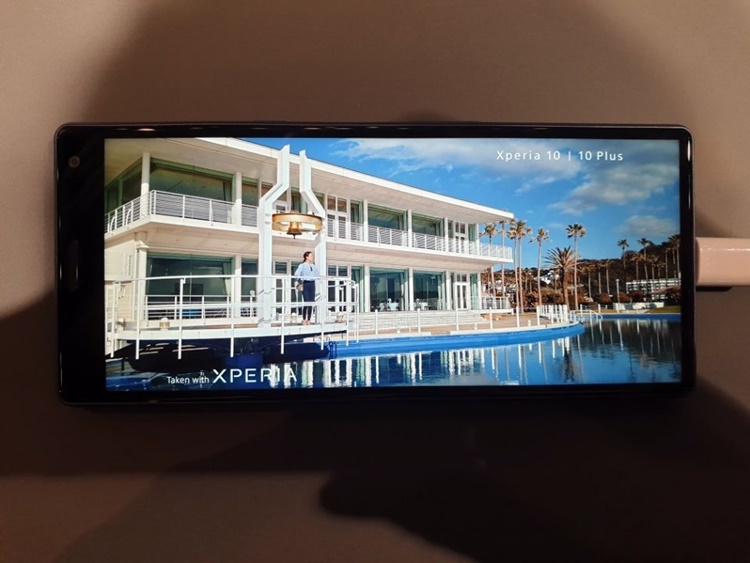 Videos in 21:9 format will look great on the Xperia 10 series
For the remaining tech specs, the Xperia 10 and Xperia 10 Plus houses a different mid-range Snapdragon 630 and 636 processor respectively, along with a questionable battery pack of 2870mAh and 3000mAh. The internal storage configuration is the same for both a 64GB, but for the RAM capacity, the former uses a 3GB and the other at 4GB. The dual rear camera setup is different too, 13MP + 5MP vs a 12MP + 8MP.
At this point of concluding the first impression and hands-on experience, our boy, Jim ended this note with a heavy heart because he's a Sony fanboy (lol). But I digress, Sony smartphones have been a huge part of Malaysia, most of us grew up using at least one of Sony's mobile phones (mine was one the Cybershot series, loved it). Starting from this year onwards, we may no longer see any future Sony phone launches in Malaysia but there are still some stocks left according to their website.
Stay tuned for more MWC news at TechNave.com.