Sony Xperia 10 II review - A pricey mid-ranger that has some nice features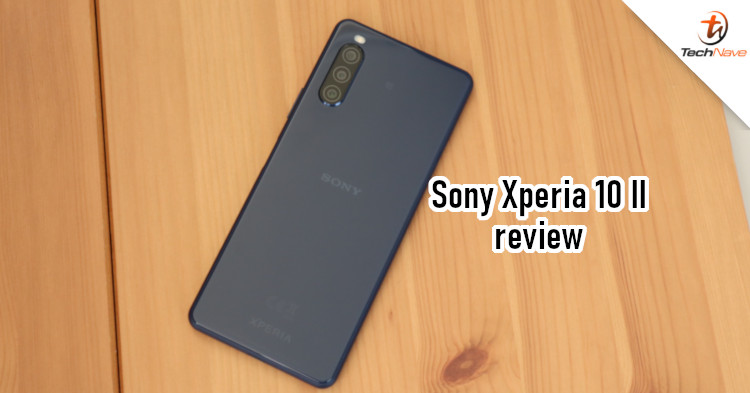 Sony has made a name for itself in the smartphone world since the early 2000s, but its name has become less and less prominent in this area due to slower technological innovation compared to its other competitors.
Back in June, Sony launched a new mid-range phone, the Xperia 10 II, which has a longer body like many of its other phones. This phone is priced at RM1799 for 4GB RAM with 128GB storage. The question is, with this relatively expensive price, is it worth it for you to buy this Sony-branded phone in 2020? Check out our review below!
Design - Lightweight and casual
Sony phones these days have unassuming designs that aren't as prominent as other brands, and the same is true for the Xperia 10 II. The device comes in 4 different colours of mint, blue, white, and black. For our review, Sony sent us a blue-coloured one.
For both the front and back, you'll find that Sony has installed the durable Corning Gorilla Glass 6 glass as the first layer of protection for the Xperia 10 II. Most mid-range phones tend to use Corning Gorilla Glass 5 or below, so this can be considered an advantage. The rear camera module is aligned vertically on the top-left, which is something that you commonly see these days.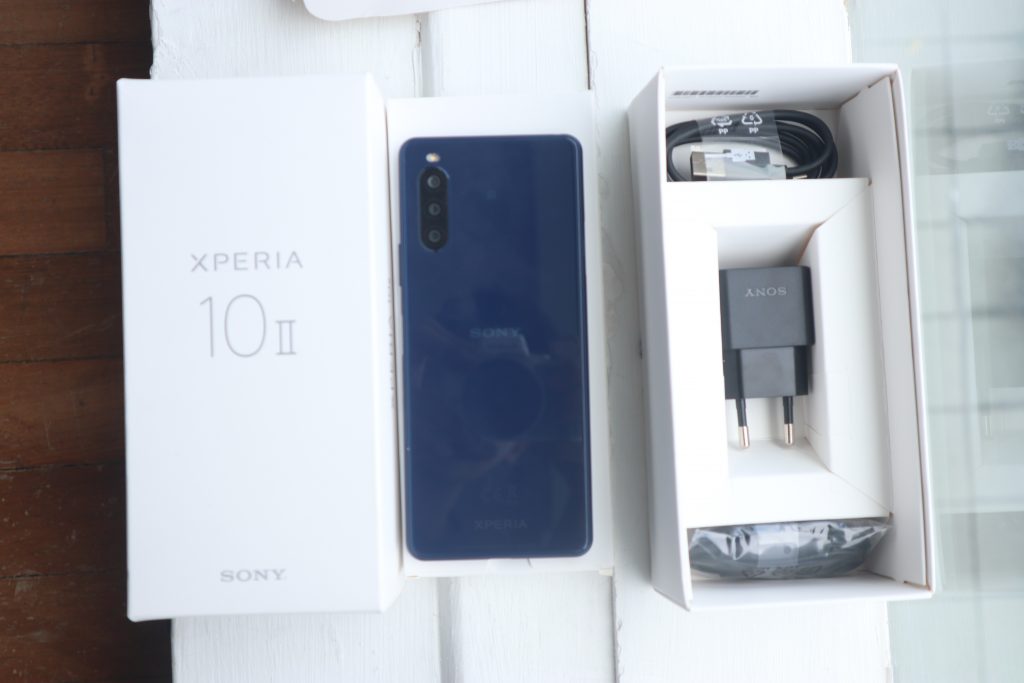 What's in the box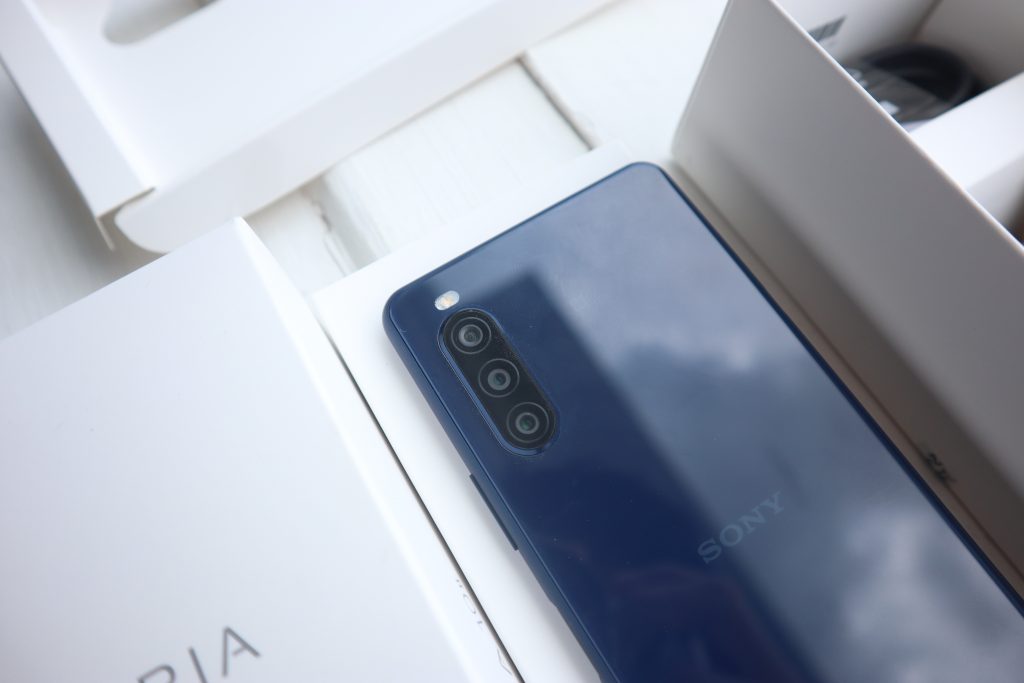 Normal rear camera design
On the front, the phone has a 6-inch OLED screen with a screen-to-body ratio of about 77.6%. It has a slightly longer 21:9 screen ratio than most phones, making it easier for users to have two applications opened at the same time. There's no notch on this phone, but there's a thick upper bezel that houses the earpiece and front camera. Basically, it looks like an older phone design from years ago.
The buttons on this phone are made of a soft plastic material that's comfortable to press. There's also a fingerprint scanner that's integrated into the power button on the right side of the phone. Apart from that, this phone retains the use of a 3.5mm audio jack that many users still appreciate having.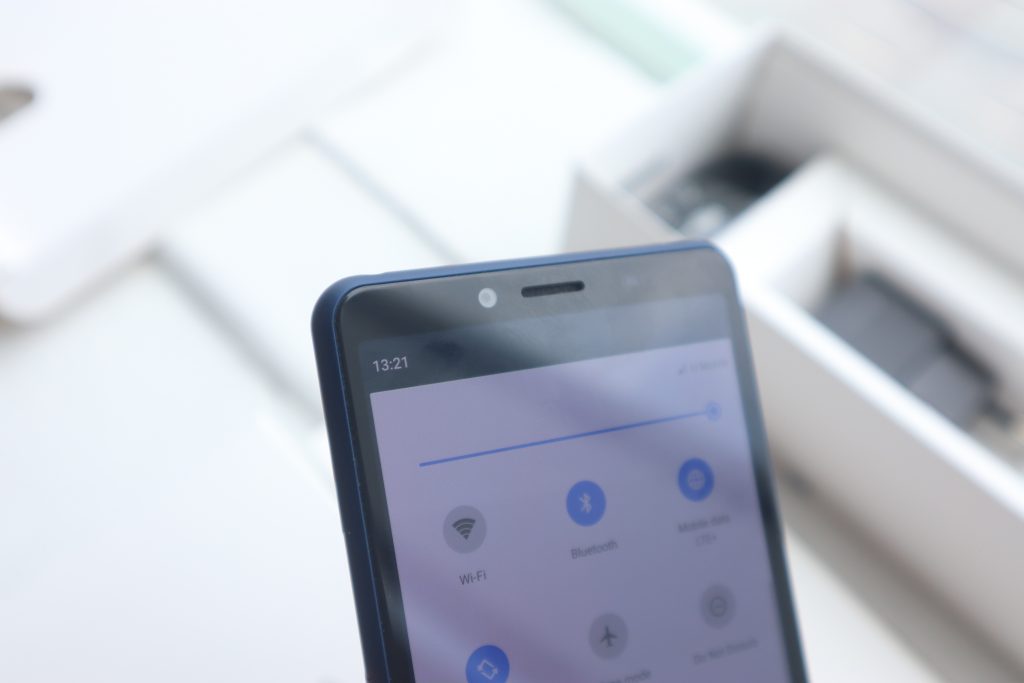 Selfie camera on the thick front bezel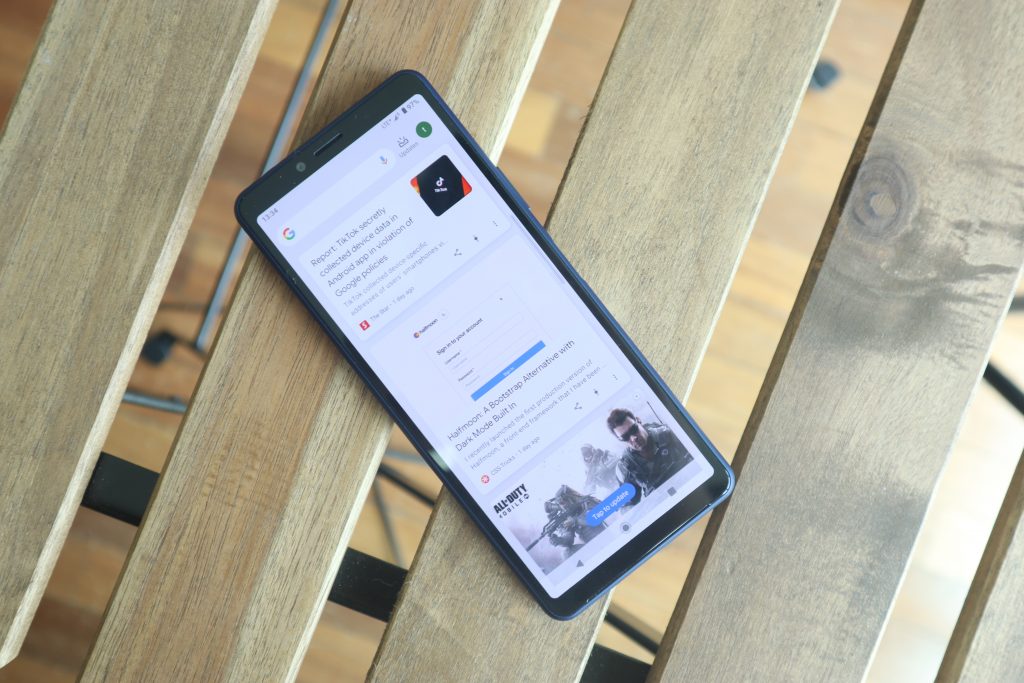 6-inch display that's longer than most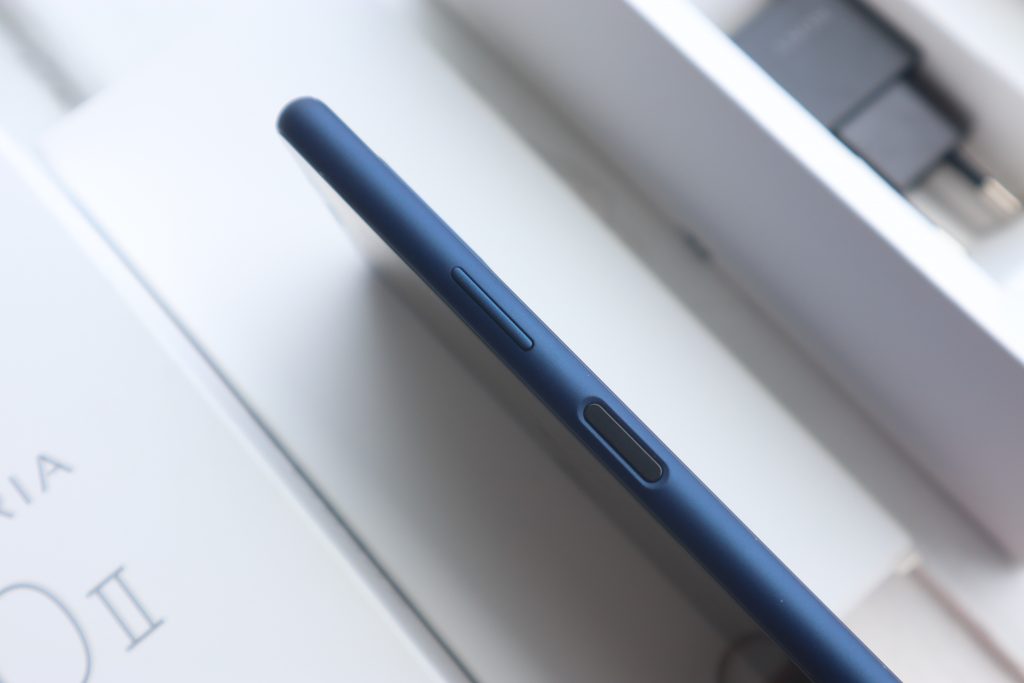 Power and volume buttons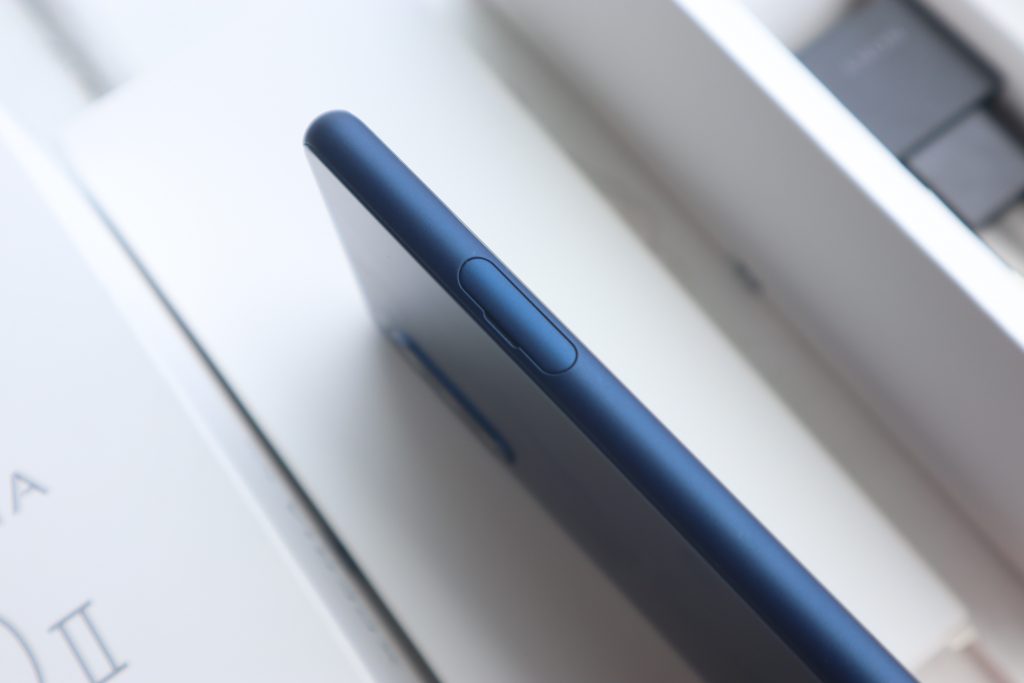 The SIM card slot can be opened by hand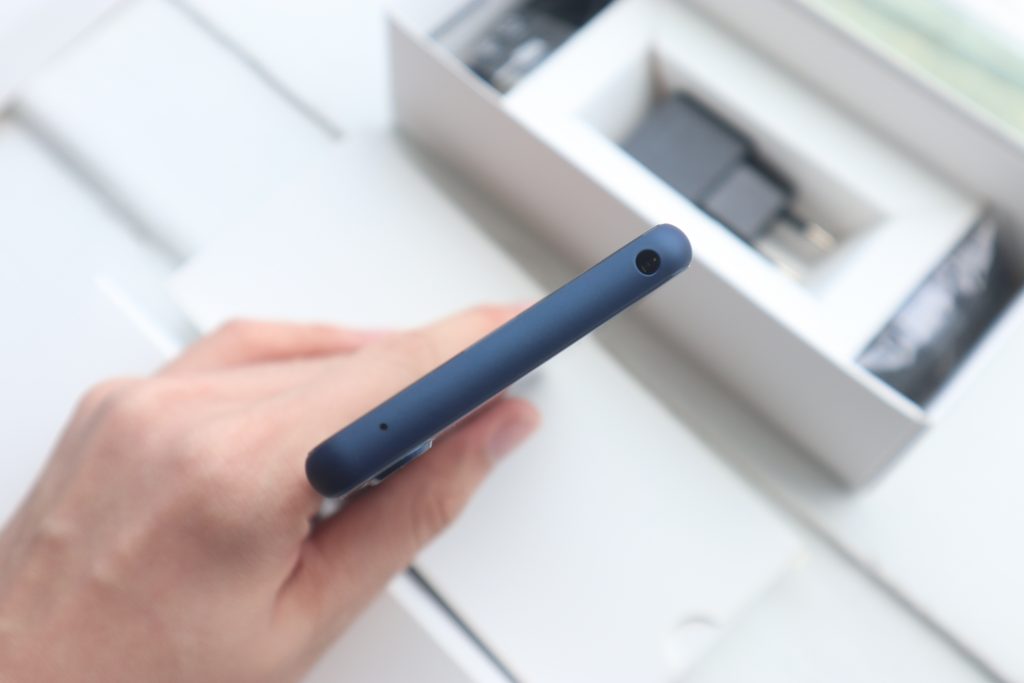 3.5mm audio jack retained, nice!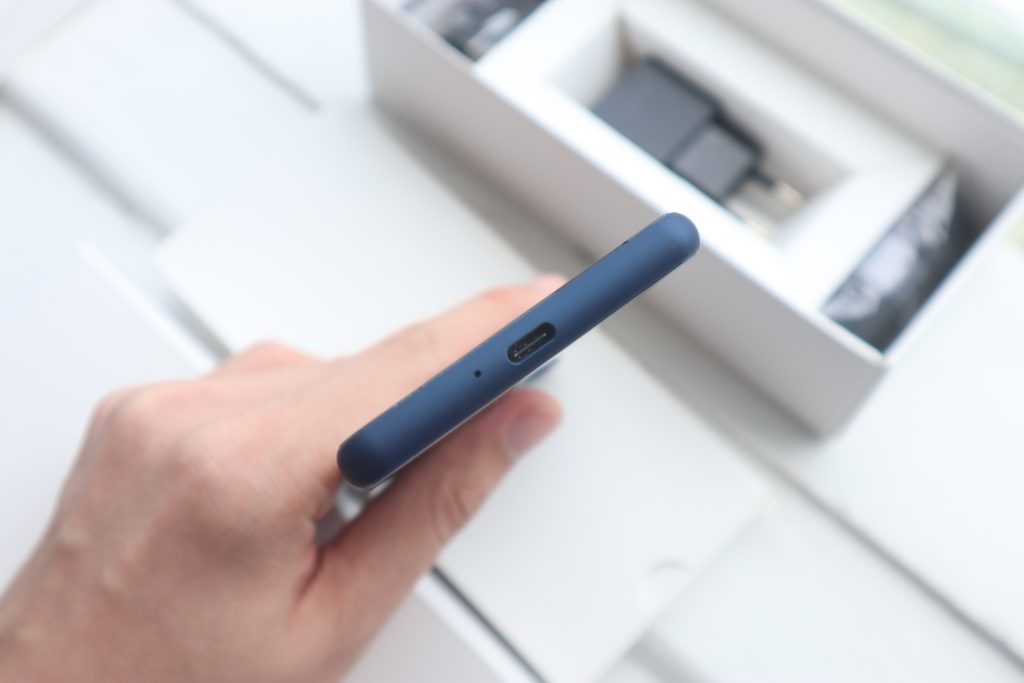 USB-C connector for charging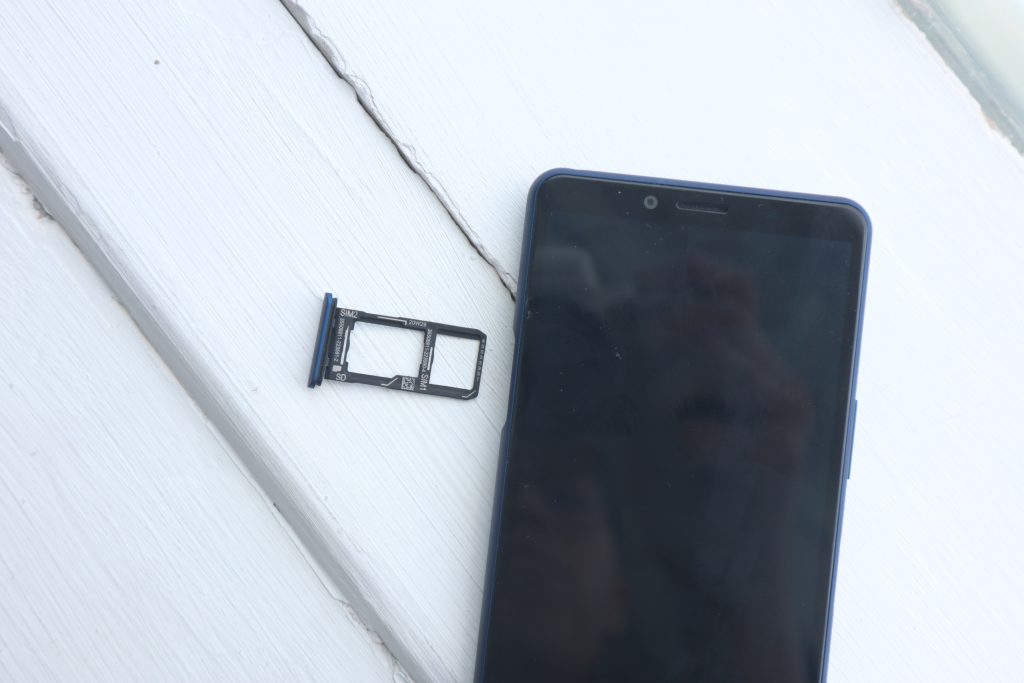 The hybrid SIM tray
Another plus point for this phone is that it's very light. Despite the use of glass for the front and back, this phone is very light compared to other phones at a weight of only 151g.
The Xperia 10 II also uses a hybrid SIM tray that allows users to use two SIM cards or one SIM card with one MicroSD card at the same time. Interestingly enough, this slot can be opened with just a finger so there's no need to worry about needing a pin.
Tech specs and features - Not for users who like having high-end specs
For the price tag it commands, the Xperia 10 II doesn't impress even when compared to other mid-rangers. It only has 4GB of RAM and it's weak in other areas as well. You can check out the list below for a quick summary of the tech specs and features of the Xperia 10 II.
Dimensions - 157 x 69.2 x 8.2 mm
Weight - 151g
Chipset - Snapdragon 665 (11nm) chipset
Memory - 4GB RAM + 128GB ROM
Display - 6-inch OLED screen, 1080 x 2520 resolution (21:9)
Rear cameras - 12MP f2.0 + 8MP f2.4 (telephoto) + 8MP f2.2 (ultra-wide)
Front camera - 8MP f2.0 (ultra-wide)
Battery - 3600mAh, 18W fast-charge
Connectivity - Bluetooth 5.0, NFC, WiFi 5 (802.11ac)
Software - Stock Android 10
Others - Corning Gorilla Glass 6 (front and back), side-mounted fingerprint sensor (on power button), water and dust resistance IP65/68, Widevine CDM level L1 (HD Netflix) support
UI for the Xperia 10 II
The user interface of the Xperia 10 II is the same stock Android 10 used on Google smartphones like the Google Pixel 4. This interface is easy to use, has no bloatware and also comes with features that make it easy for you to use this phone with just one hand.
Performance - Adequate, but does not match the price
The Sony Xperia 10 II comes with the Snapdragon 665 chipset, a mid-range chipset that delivers modest performance. But if you consider the price of the phone, Sony's decision to go for this chipset is quite disappointing.
Paired with just 4GB of RAM, this phone's performance can only be considered below average for a mid-range. You can refer to our benchmark results below for more details. This time around, we tested the phone through the GeekBench and Antutu benchmark apps.
Benchmark results
As you can see, these scores are modest and more often seen on phones priced below RM1000. For gaming, we were able to set the graphics and frame rates for COD Mobile to 'Very High'. However, we had to set the graphics to 'Smooth' to get PUBG Mobile to run on 'High' frame rates.
Overall, the gaming experience using this phone was satisfactory enough. But if you want to have better gaming performance, this phone probably isn't the right one for you. It does handle the thermals rather well, with the phone never above lukewarm even after a long gaming session.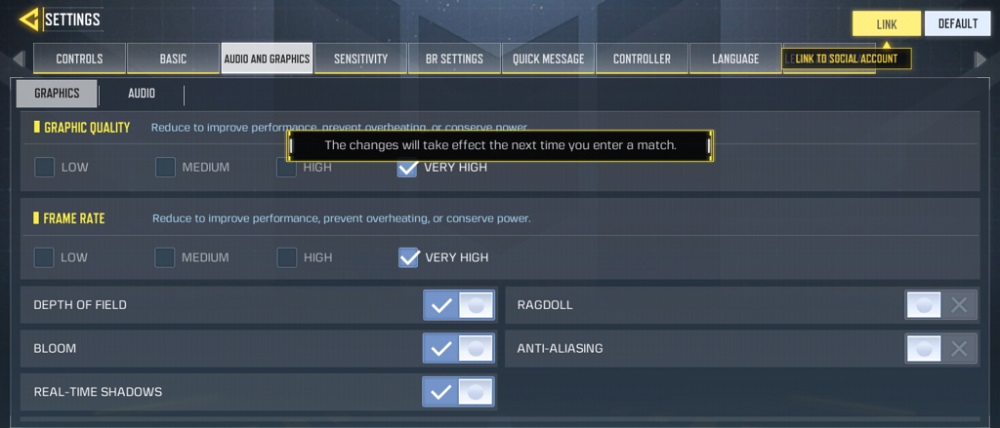 Settings for COD Mobile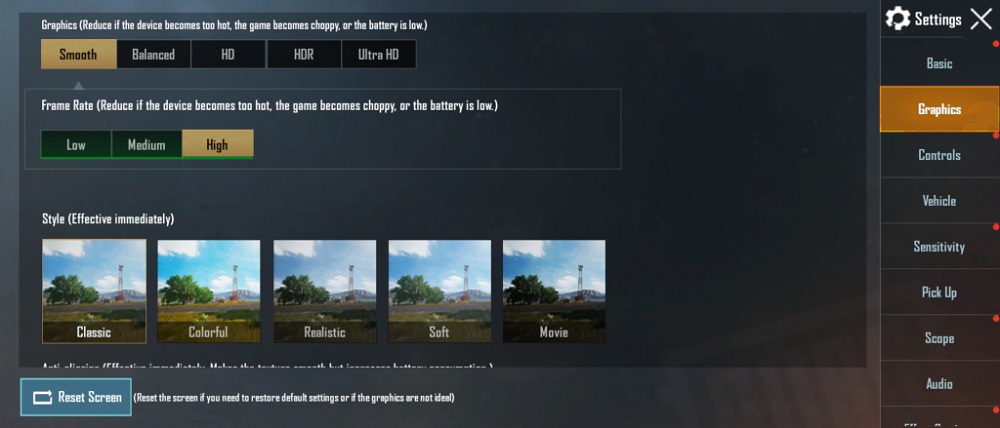 Settings for PUBG Mobile
When it came to social media applications, we have no complaints. Applications like Twitter, Instagram and Facebook ran smoothly and without any noticeable hiccups.
In terms of audio, this phone is equipped with only one speaker located on the chin of the phone below the screen. The audio quality was satisfactory and the max volume was quite loud. But the audio feels unbalanced because it only outputs from one speaker and there were no extra audio features like Dolby Atmos.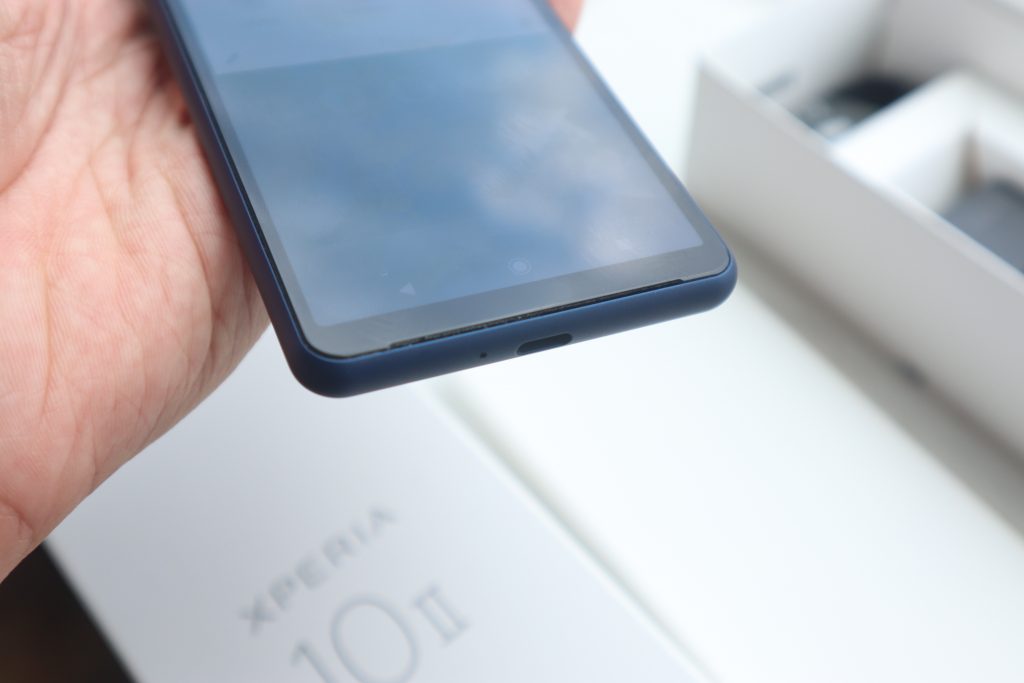 The location of the speakers at the bottom of the screen
The Xperia 10 II comes with a battery with a capacity of 3600 mAh, which is not very big compared to other mid-range models that already offer larger battery capacities of 5000 mAh or more. It does have support for 18W fast-charging, so the battery can fully charge from 0% to 100% in about 1 hour 30 minutes. Depending on how you use the phone, it could last up to an entire day.
Moving on to cameras, the Xperia 10 II camera comes with 3 cameras on the back. There's the 12MP main camera, an 8MP ultra-wide camera, and an 8MP telephoto camera. On the where the thick top bezel is, you'll find the 8MP selfie camera.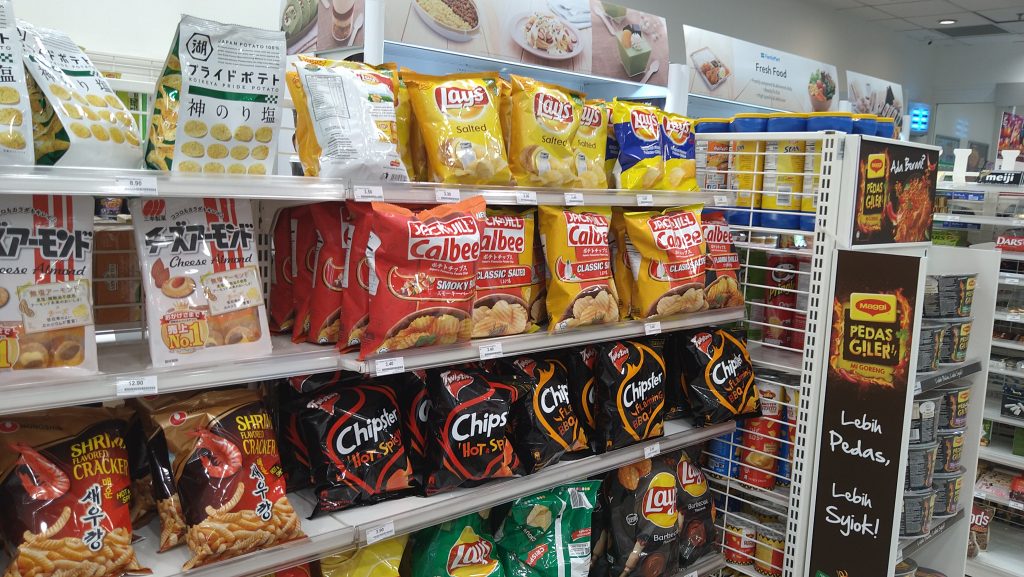 Indoor shot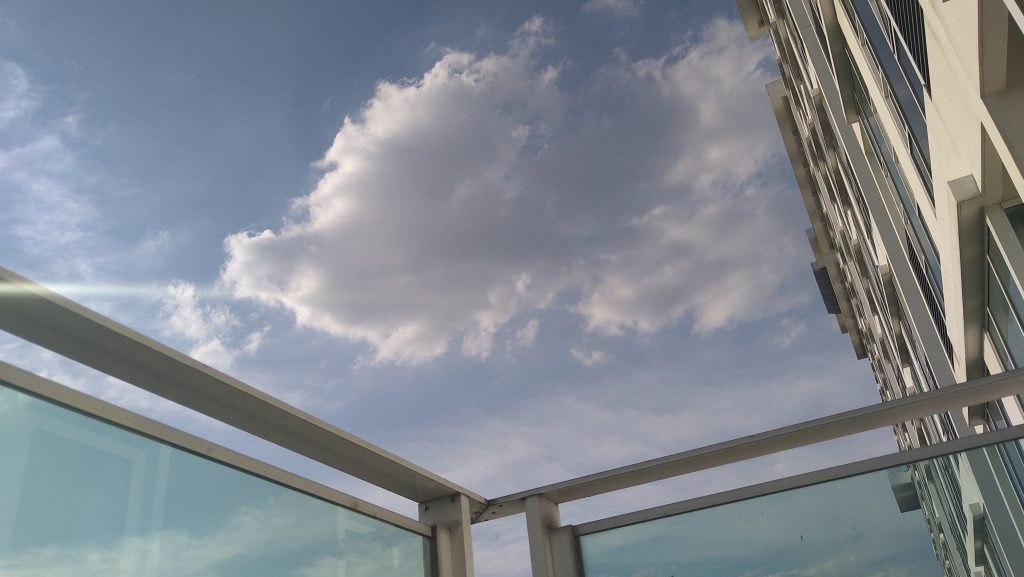 A shot of the blue sky
Some plants near our office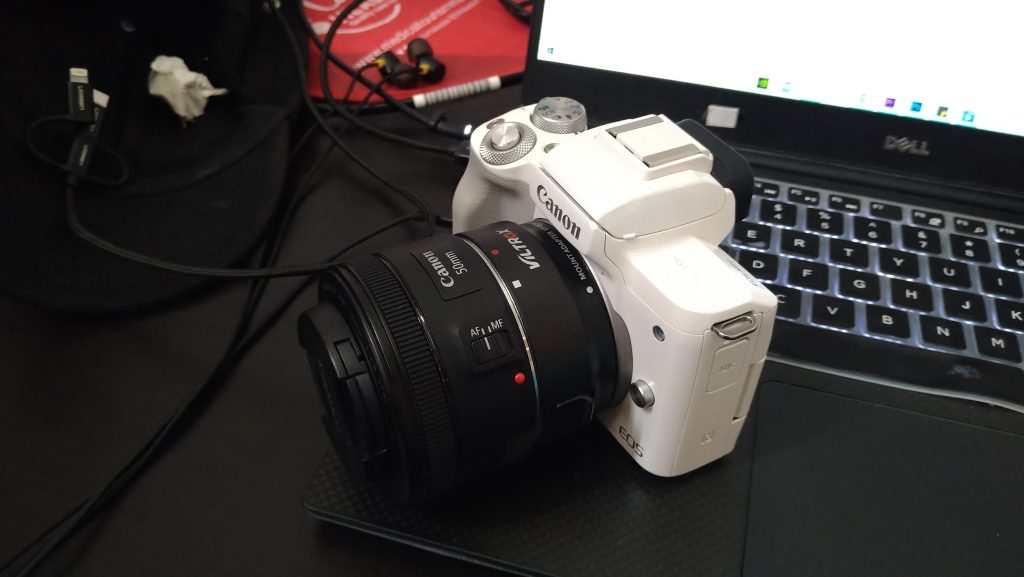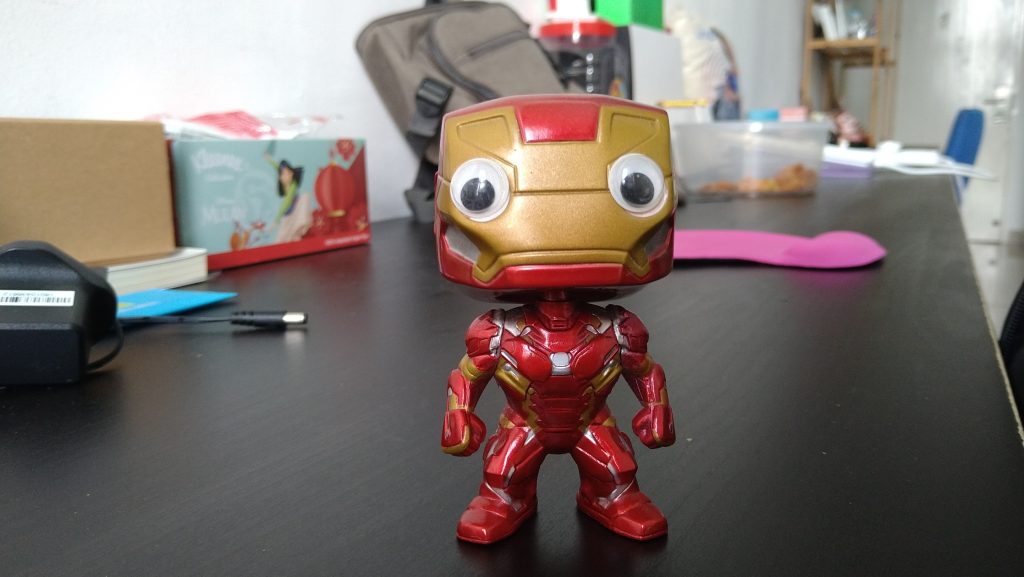 Some close up shots of a camera and toy
The colours of the photos taken with this phone look more natural. Photo quality and colour accuracy were also very good here. We do like how the colours aren't saturated, but the lighting seems to be less consistent here. Often, images were either overexposed or underexposed.
Next would be the ultra-wide camera, which was great for when we wanted to take those wider landscape shots. The images seemed to have slightly less detail, but the lighting control was better. As for the telephoto camera, it's great for taking pictures from a distance yet maintaining the image quality.
Main camera image (left), ultra-wide camera image (right)
2X zoom with telephoto camera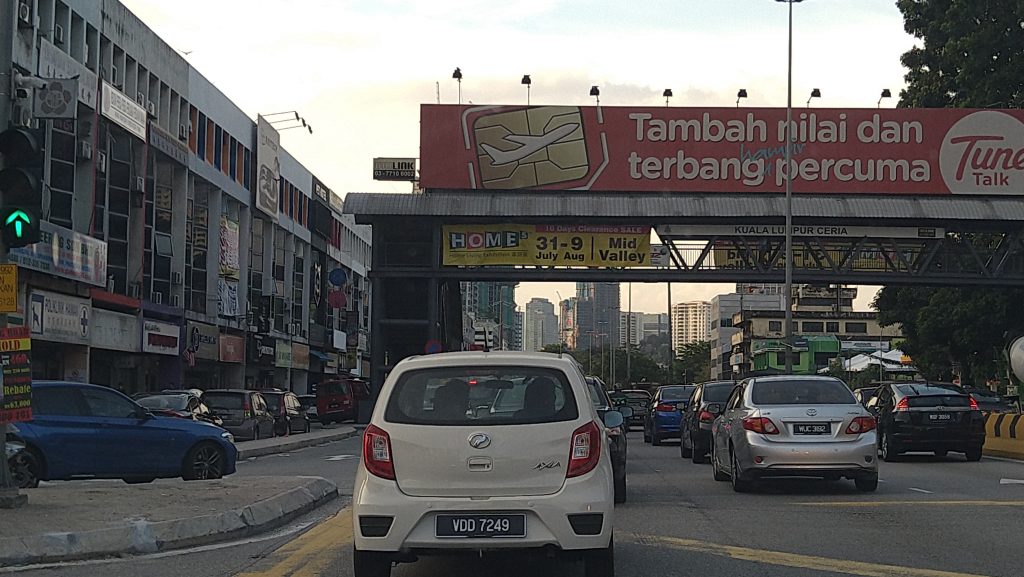 Another 2X zoom photo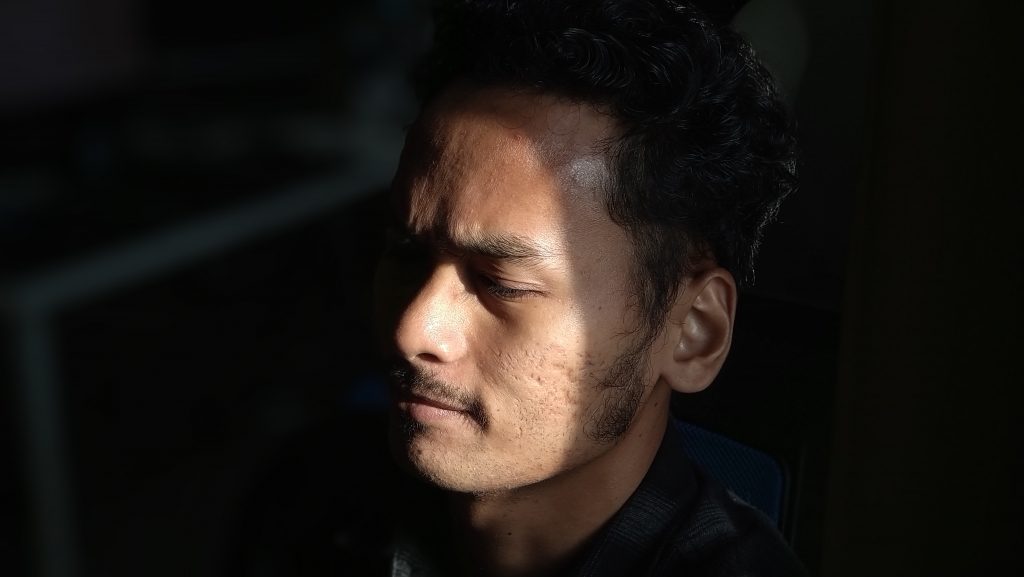 Portrait mode using the rear camera
Normal selfie (left) vs selfie with portrait mode (right)
This phone also has a 'Soft skin effect' feature that makes your face look smoother and cleaner (great for selfies). It also has a night mode that helps produce better night shots.
As for video recording, this phone is capable of recording video up to 4K at 30fps and it is equipped with video stabilisation. There is also a slo-mo video mode that can record slow-motion videos but only at low quality.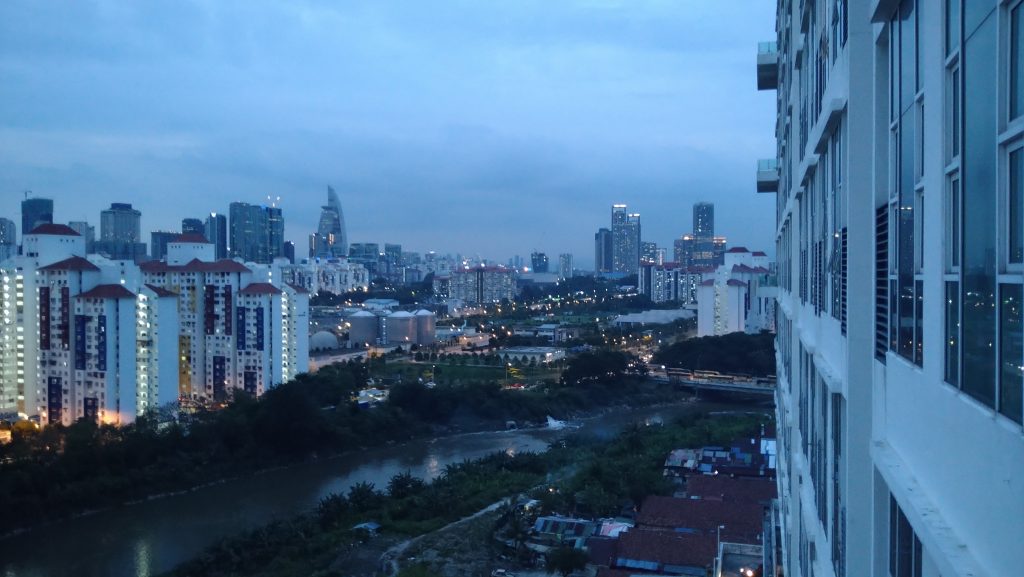 Photo that was taken at night (without night mode)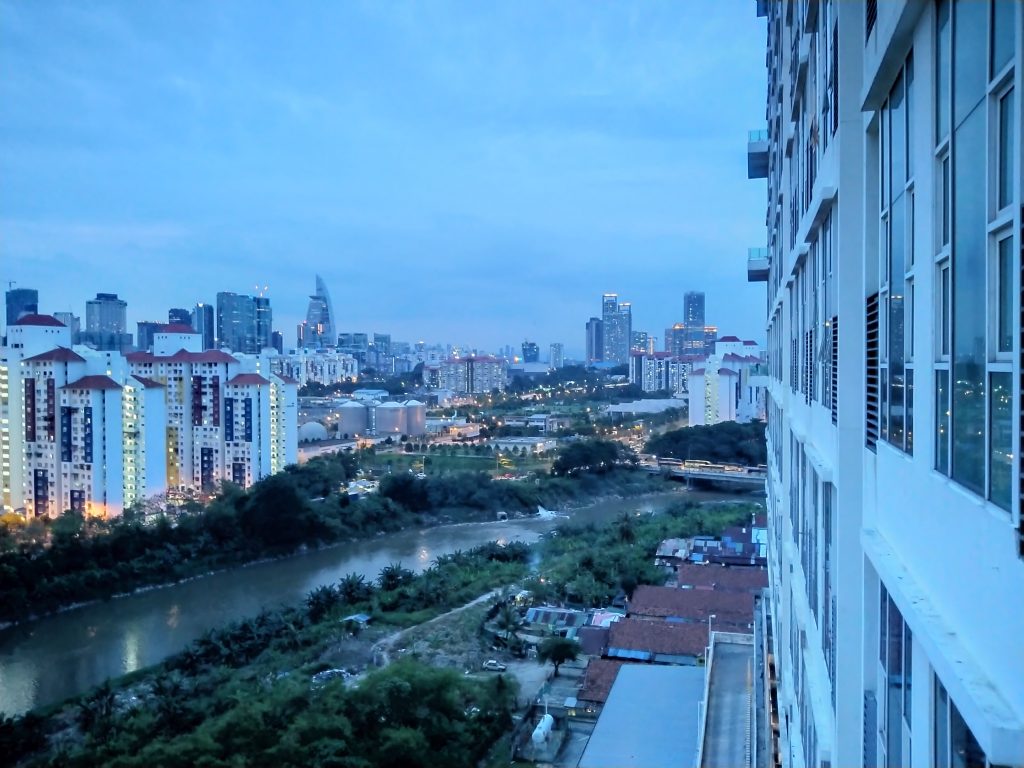 Photo that was taken at night (with night mode)
1080p 30fps video
Overall, the quality of the pictures and videos were not bad. The best aspects of the cameras were that they delivered more natural colours, which some may prefer over the high colour saturation you'd see with other phones.
Conclusion - A decent phone, but probably not worth its price
If you look at the specifications of the Xperia 10 II and compare it with other phones, you can't help but feel that the suggested retail price wasn't a good idea. You can easily find other phones with the same specs at a much cheaper price, such as the Redmi Note 9.
However, bear in mind that the Xperia 10 II does come with some advantages, namely the IP65/68 water and dust resistance, front and rear Corning Gorilla Glass 6 for protection, and the stock Android 10 UI that's free from bloatware.
Overall, this phone may not be the best option for gamers and mobile photography enthusiasts. But if you like the extra advantages and having a phone that's slim, lightweight, and easy to use then it's not a bad option.
So, what do you think about the Sony Xperia 10 II? Let us know in the comments on our Facebook page and stay tuned to TechNave.com for more reviews and the latest news on smartphones like this.
Sony Xperia 10 II Specs & Price >