Sony Xperia 5 II review - Technically impressive but for a niche market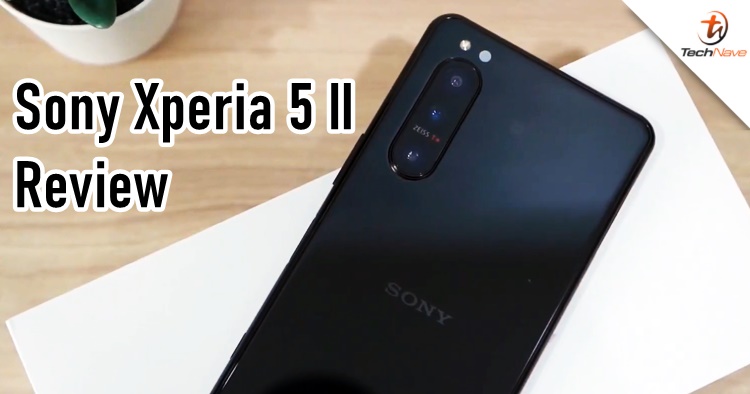 Ah, Sony smartphones. The brand may not be as active as it used to be when it comes to phones, but it still produces some niche devices. Last year, the company launched a highly sophisticated Xperia 5 II, which got many Malaysian tech enthusiasts scratching their heads. For RM4099, it's one of the most difficult-to-recommend devices for most users.
Despite that, the Xperia 5 II is technically impressive. Full HD+ HDR OLED display? Checked. A camera module with DSLR-like functions that's actually good? Checked. Snapdragon 865 chipset? Also checked. Unfortunately, most people lost interest when it took 8 months to arrive here, after its launch in February 2020. But we decided to review it anyway, so read on to find out what we thought of this phone.
Design - Smooth as a baby's bottom
The first thing you'll notice about the Sony Xperia 5 II is its design, which hasn't strayed far from designs of other recent Xperia phones. It's still using a display with a 21:9 aspect ratio, with a screen size of 6.1-inches. Depending on how often you watch videos on your device, it certainly adds a cinematic experience. On top of that, the back surface is super smooth. Out of all the 2020 phones, the Xperia 5 II is arguably the slickest device of the year.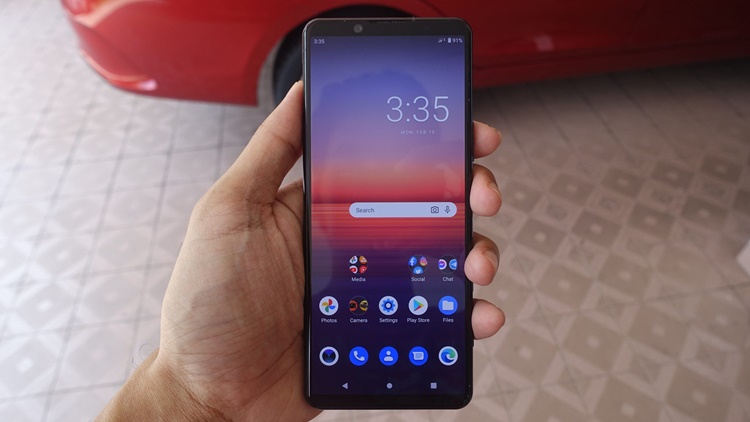 No notch, thank God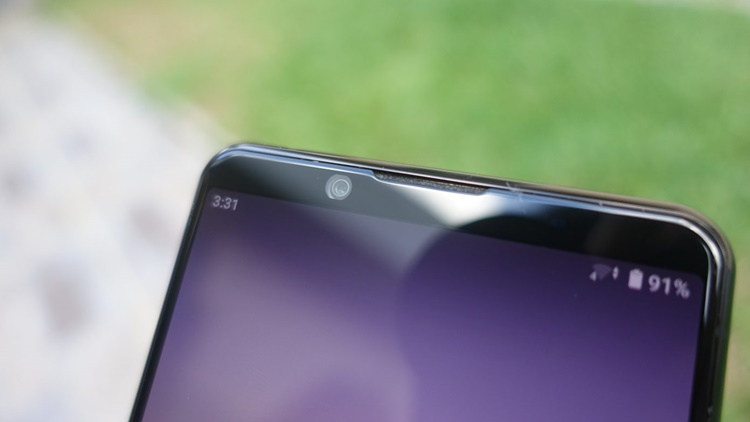 The front camera and the top Dolby Atmos speaker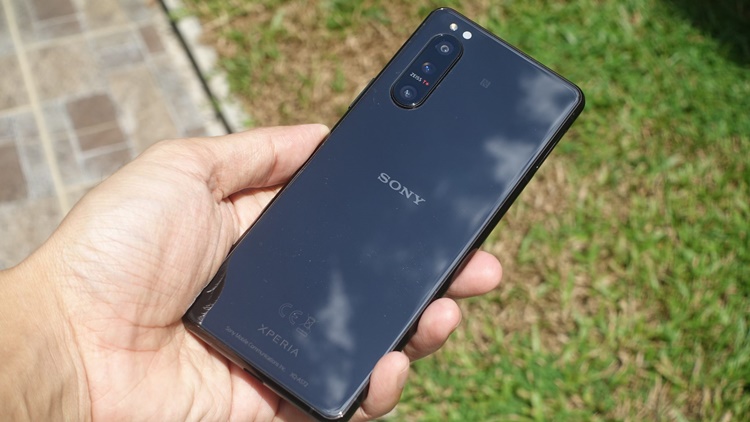 The back is smoother than your pick up lines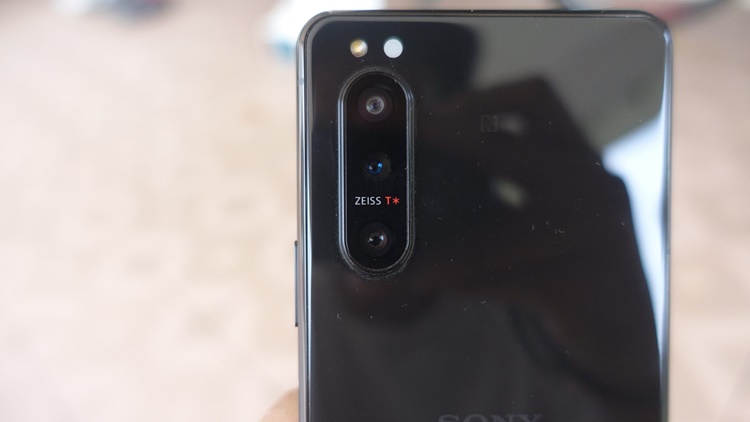 The Xperia 5 II camera module uses a ZEISS optic lens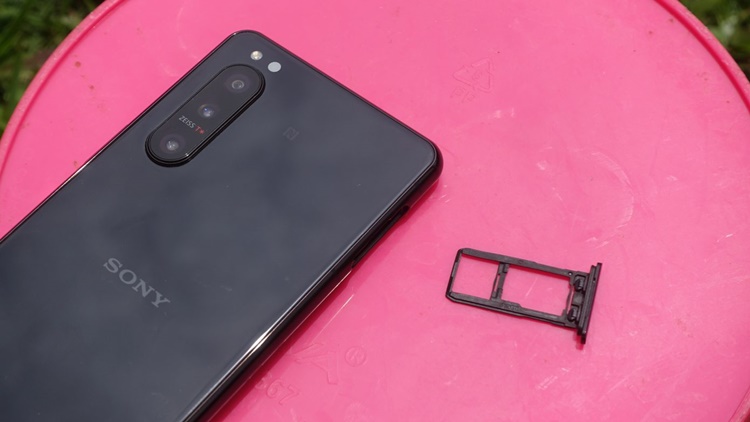 The SIM card slot doesn't require any pin to eject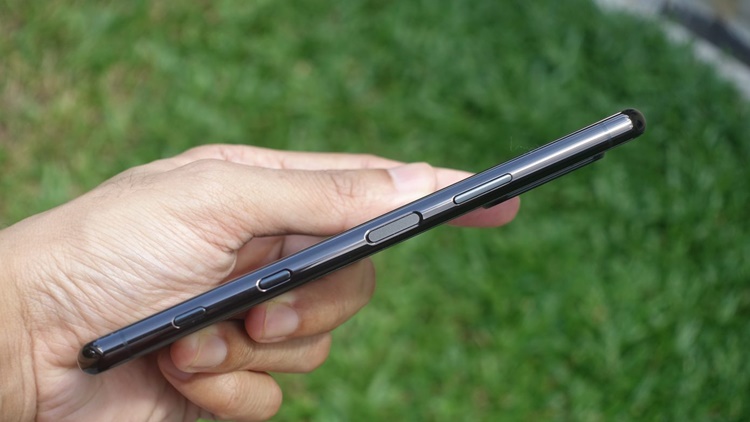 (L-R) Shutter button, Google Assistant button, Power/Fingerprint button, and the volume rocker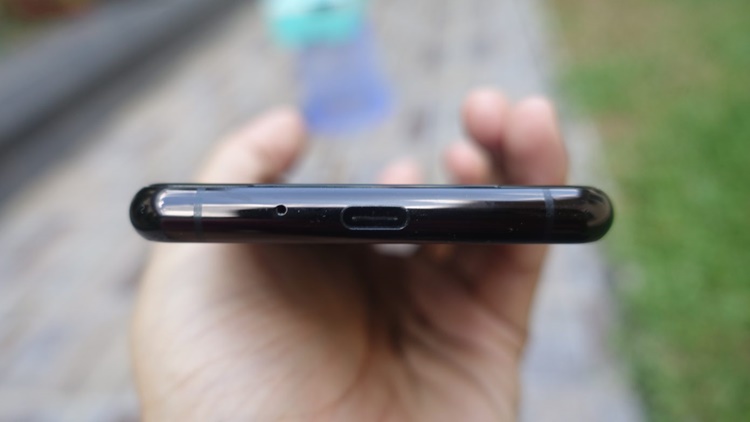 USB Type-C connector at the bottom
However, that also means the device is quite slippery. One of our writers admitted that he dropped the phone several times (sorry, Sony Malaysia!) Fortunately, the Xperia 5 II uses Gorilla Glass 6, so there were no scratches. Still, we highly recommend using the protective casing just in case. Plus, it provides a better grip for the phone, especially when you are taking photos.
Tech specs and features - Almost identical to the Xperia 1 II
Here are the specifications of the Xperia 5 II:
Snapdragon 865 chipset

8GB of RAM

256GB UFS internal storage (expandable up to 1TB via microSDXC card)

Measures 158 x 68 x 8 mm, weighs 163g

6.1-inch 21:9 CinemaWide FHD+ HDR OLED display (120Hz refresh rate, Corning Gorilla 6)

Triple rear camera - 12MP (main) + 12MP (telephoto) + 12MP (ultrawide)

Front camera - 8MP

Features side-mounted fingerprint sensor, camera shutter button, Dolby Atmos stereo speakers, 3.5mm audio jack, IP65/68 water and dust resistant, 4K HDR 120fps slow-mo

Supports WiFi (2.4GHz and 5GHz), 4G LTE, Bluetooth 5.1, USB 3.1 Type-C, and NFC connection

4000mAh Battery (18W fast charging)

Android 10 (upgradable to Android 11)
As a flagship phone, it also comes with a few features. Most of them are not that different from the ones found on the Xperia 1 II. You can find the trademark physical shutter button on the phone, as well as a dedicated Google Assistant button. While the former remains a practical feature, the same can't be said for Google Assistant. Generally, most Malaysians avoid using voice assistants due to the AI's inability to understand our Malaysian slang or accent.
Moving on to features, a notable one would be the Creator Mode that provides BT.2020 image processing and 10-bit HDR colours. But from our point of view, it's not that different from the standard one. Since the display already has a 120Hz refresh rate, it's more pleasing to the eye than high resolution (but that's just our opinion). As for audio, the sound generated by the Dolby Atmos was excellent. Throughout our usage, we never switch off the Dynamic Bass. But while we think it sounds great, some users may find the vibration from the bass annoying.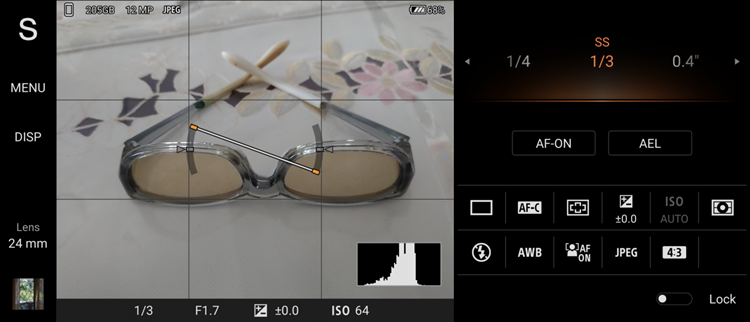 Photo Pro app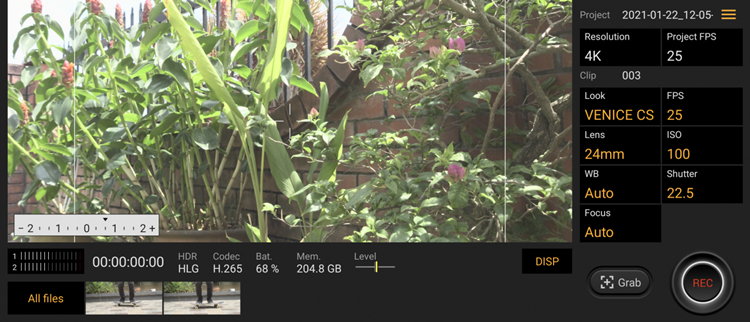 So-many-options
If you want to edit your photos, you can check out the Photo Pro app. The software offers a DSLR-like interface and various manual photography controls such as shutter speed, ISO level, autofocus mode, light metering, white balance and more. Sony Alpha users should be familiar with most of these, but it may be too complicated for the average Joe...
The user interface of the Xperia 5 II is also intuitive and user-friendly because it is very close to the original Android 10 stock. As a result, there's barely any bloatware on this device, something many users certainly appreciate. You can also upgrade the OS to Android 11, which is already available.
Performance – The most multimedia and photography experience!
With the Snapdragon 865 chipset onboard, this phone can play any mobile games with ease. While it's not on par with newer phones like the OnePlus 8 or Samsung Galaxy S20 Ultra, it's good enough to perform on various apps and more than enough for a casual user. In fact, you will be able to comfortably configure the graphics on COD Mobile, Genshin Impact, and PUGB Mobile to the highest settings.
On the topic of mobile games, there's an Enhancer software that offers special functions. With it, you can prioritise the phone's performance or battery life, turn off incoming notifications, and record your game sessions. It does not indicate the CPU temperature, but that's fine since it's not really a dedicated gaming phone after all.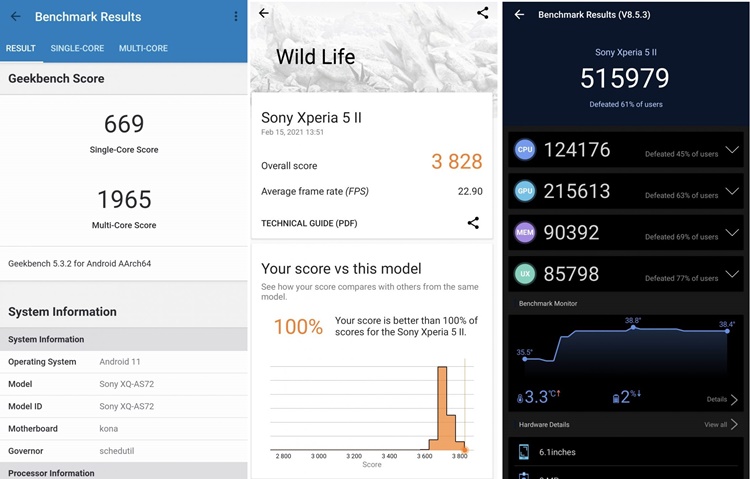 (L-R) Geekbench, 3DMark, and AnTuTu scores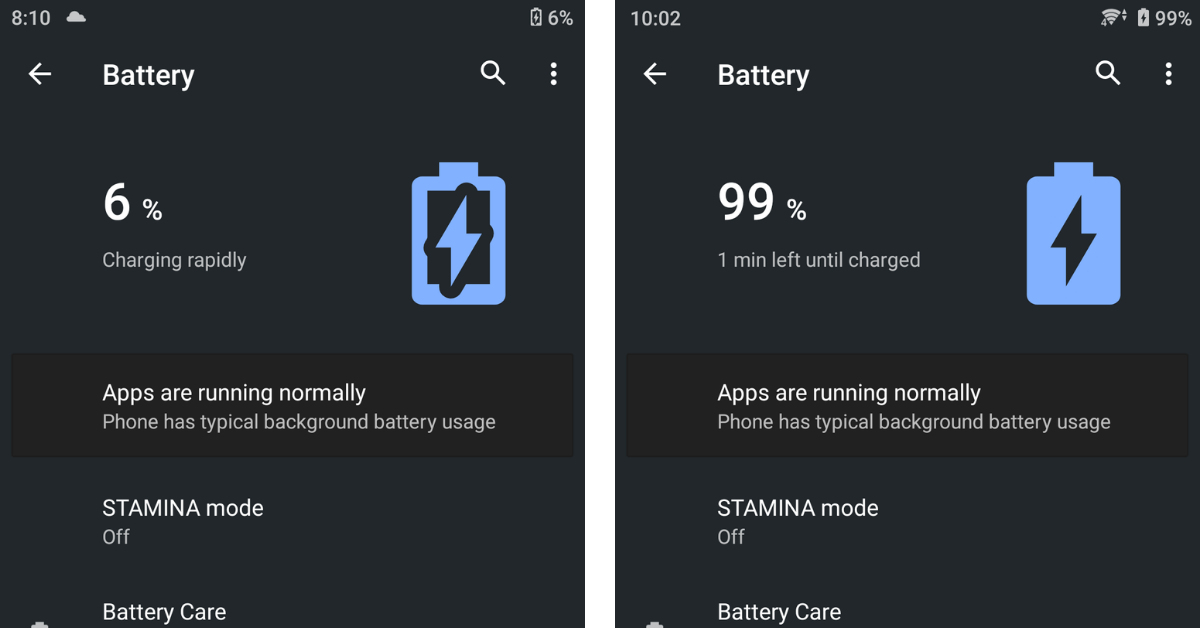 Almost two hours of fully charging
The 4000mAh battery on this phone isn't that large but should last for a full day. If that's not enough for you, you can use the trademark Stamina Mode to extend the battery life for up to around two days. On top of that, there's an 18W charging adapter in the box. However, it takes 1 hour and 50 minutes to fully charge the phone, which is slow by today's standards.
Another major highlight of this phone would be the cameras. Granted, the Xperia 5 II doesn't have a 108MP camera like other flagship phones nor a 3D Time of Flight depth sensor, but it doesn't need to. Remember - higher megapixels doesn't mean higher quality. See the sample photos for yourself below!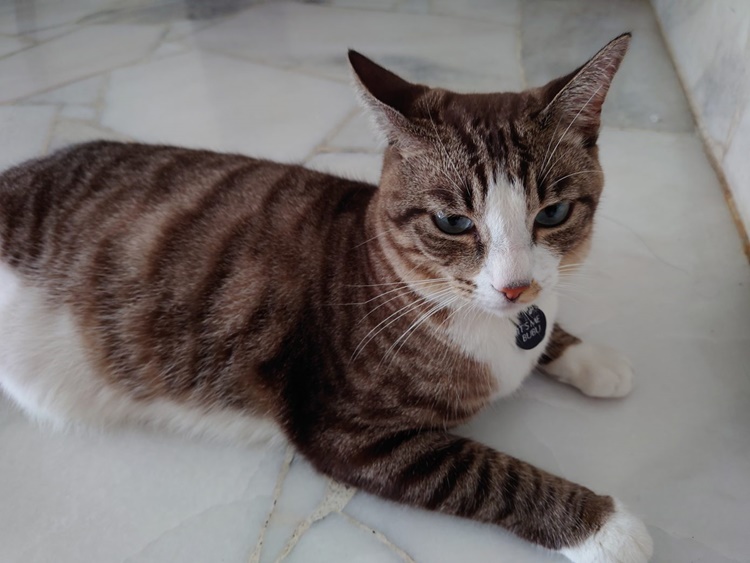 Main camera shot, meow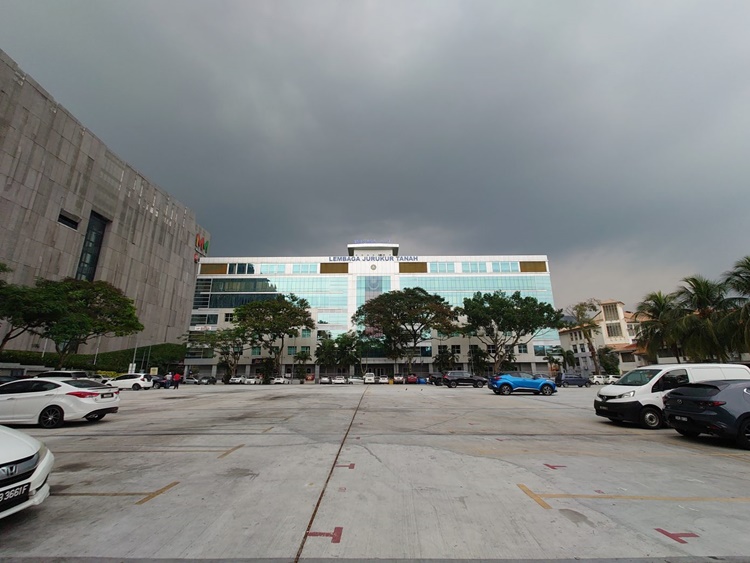 Example of an ultrawide photo, no distortion at the sides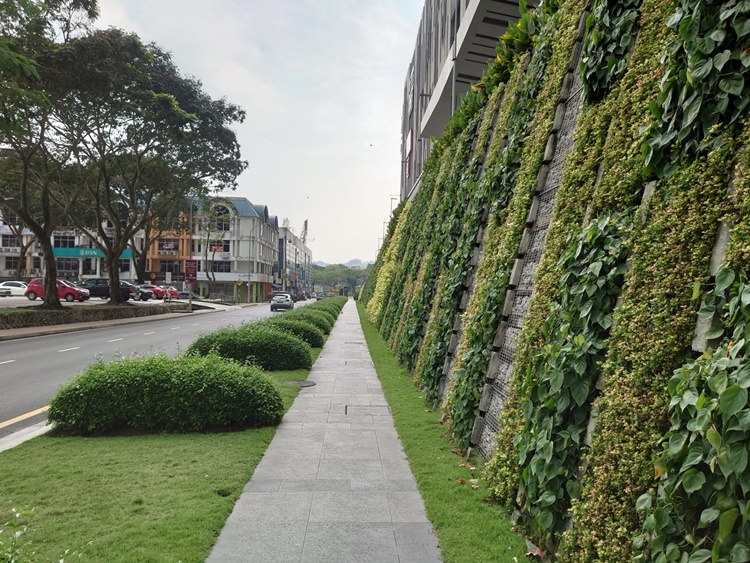 Another main camera shot, colour contrast is alright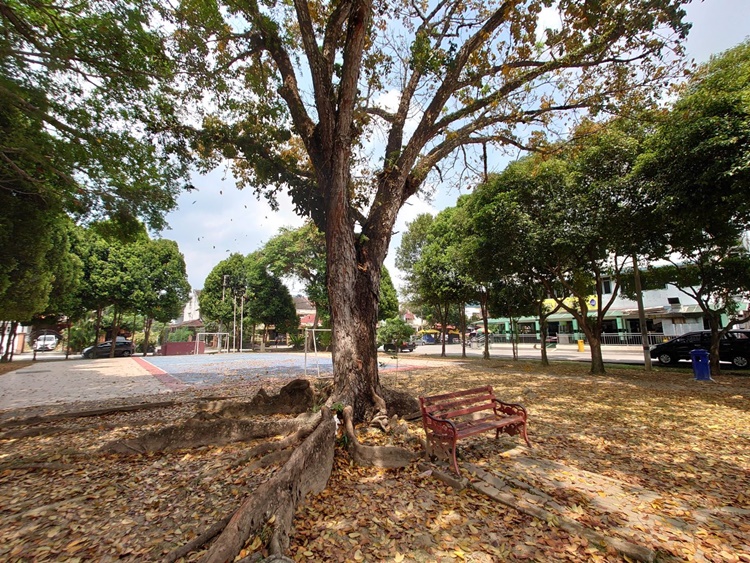 It's worth noticing that ultrawide photos don't degrade the colour contrast much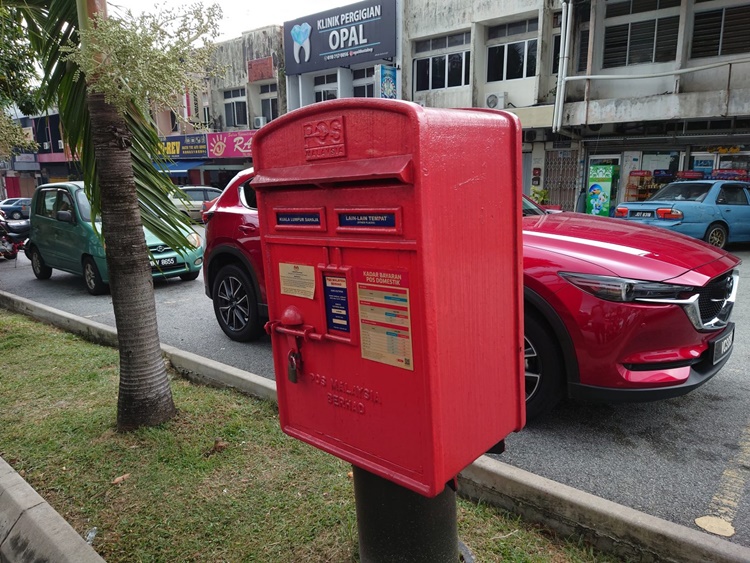 Before zooming in
Zooming in at 2x via telephoto lens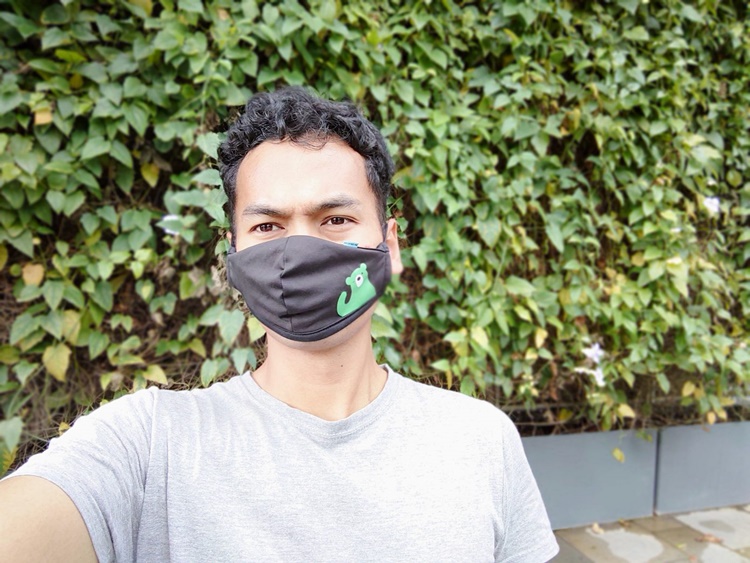 Selfie with portrait mode on, a bit too much light there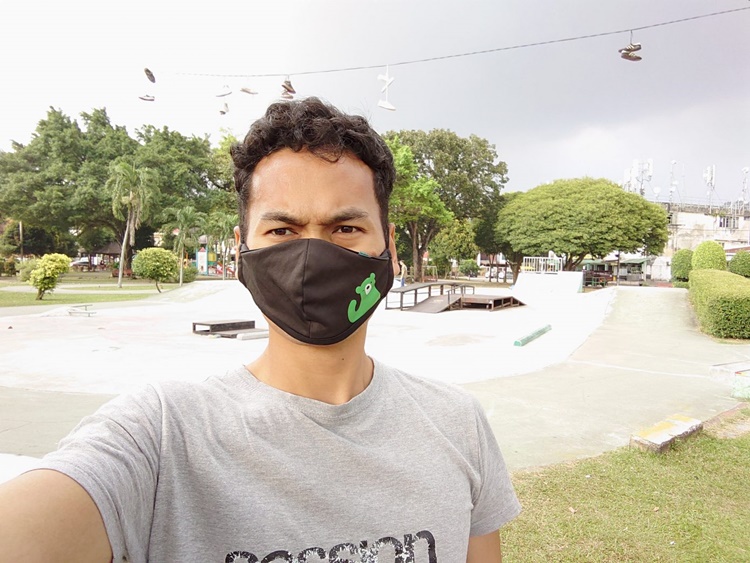 Another selfie without portrait mode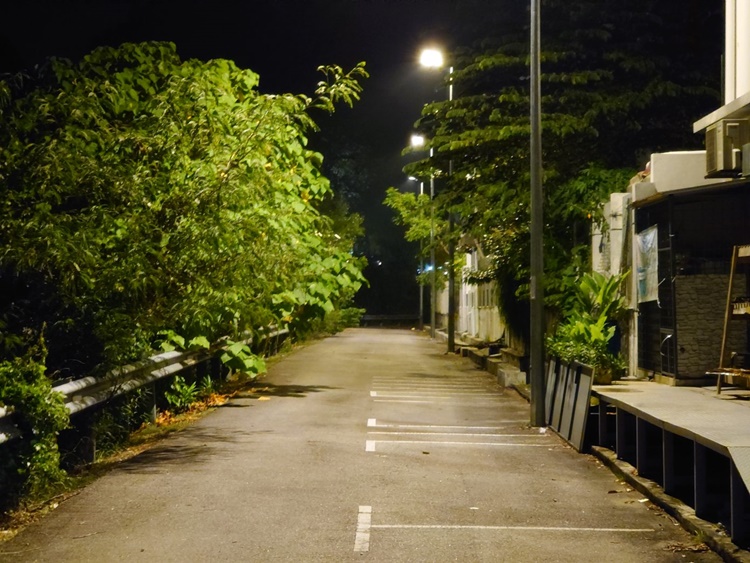 Low-light environment shot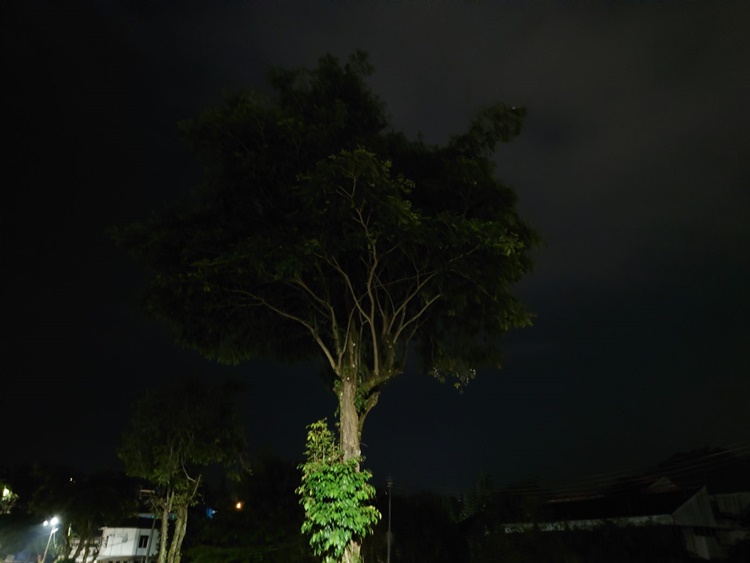 Here's one with much light source, but not that grainy which is most impressive
For videography, the Xperia 5 II can record 4K videos at 120FPS. All Cinema Pro apps offer a wide range of professional functions like colour profiles, focus modes, shutter speed, and ISO controls. For slow-motion, it can record in 120FPS, 60FPS, 30FPS or 25FPS. In addition to that, it has the SteadyShot mode to stabilise your videos. It works very well, even if you're walking and recording simultaneously.
Conclusion - A niche smartphone for a niche target audience
As mentioned, the Xperia 5 II is technically impressive. Its OLED display and Dolby Dynamic Bass speakers make it an excellent multimedia device. If you like to binge-watch Netflix shows, this could be the phone for you. It also delivers high-quality photos and videos, thanks to its wide range of functions. Finally, it's no slouch when it comes to mobile games too. However, it's a rather pricey phone that few Malaysians are willing to spend on.
Having said that, the Xperia 5 II specialises in content creation, and there aren't many phones that offer similar functionalities. In other words, this phone is in a class of its own and targets a niche market - content creators who may want to try something new or looking for something compact on-the-go. Well, it is what it is.
What do you think of the Sony Xperia 5 II? Let us know in the comments below, and stay tuned for more tech gadget reviews like this only at TechNave.com.
Sony Xperia 5 II Specs & Price >