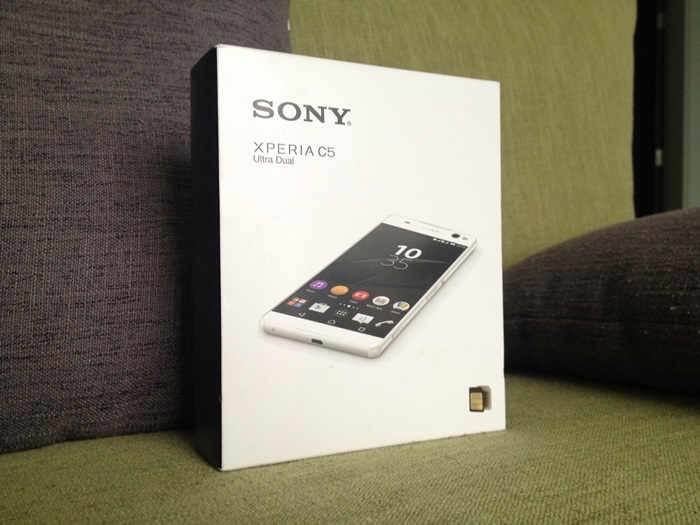 The Sony Xperia C5 Ultra Dual
When it comes to the word Sony, I immediately think of its music and camera quality (anyone still remember the cyber shot feature?). It's been years since I touched a Sony product so I was really looking forward to what the Sony Xperia C5 Ultra Dual can do, and so far I find it quite fun to play around with. Without further ado, I present you my C5 Ultra Dual review and hope you enjoy it!
Design, Tech Specs and Features - Elegant, Powerful and Fun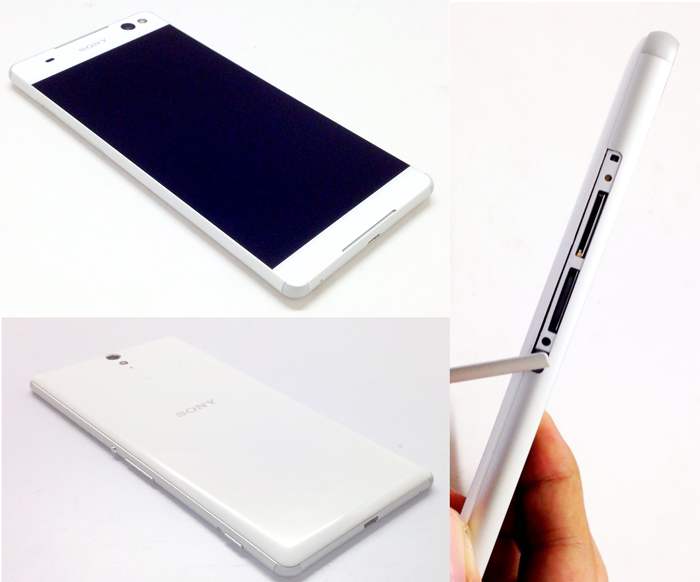 The Sony Xperia C5 Ultra Dual body
Design wise, it looks beautiful. When you hold it in your hand it feels very premium and your social status just level up. The Dual-SIM and the microSD slot are on the left side while the power button, volume button and a physical camera shutter stays on the right side, both USB port and speaker are at the bottom. Ah, speaking of the physical camera shutter. I'm not sure if it's just me but I don't really find it responsive and I have to press it kinda hard to shoot after soft-pressing the focus. But on the bright side, it's much easier now to take selfies with it without having to tap on the screen which could mess up your angle. So that's a nice addition!
I should also mention that one of the main features of the C5 Ultra Dual is its 6-inch display, as you can see how Sony have cut down the bezels and rounded out the body to make it more compact. It's really nice to hold and the screen brings out the best of the pixel colours displayed, so it's quite relaxing watching YouTube after a long day with it especially in glorious HD mode.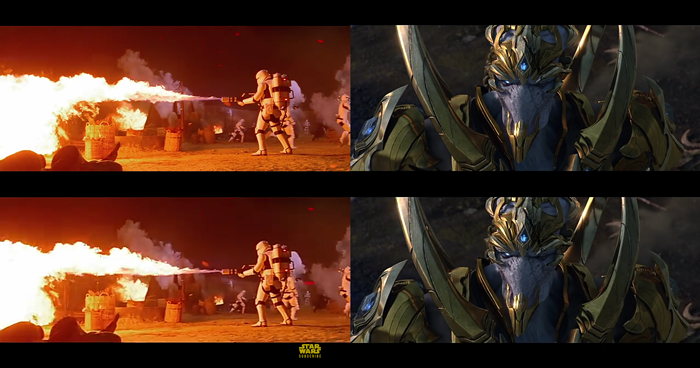 The top are 1080p, bottom are 360p
Next, behold the tech specs:-
Octa-core 1.7 GHz Cortex-A53 Mediatek MT6752
2GB RAM
16GB storage (microSD expandable up to 200GB)
6-inch FHD display
164.2 x 79.6 x 8.2 mm | 187g
13MP rear camera (LED Flash, Exmor RS) + 13MP front camera (Selfie flash, Exmor RS)
4G LTE, Bluetooth, NFC,
Android 5.0 Lollipop
2930 mAh battery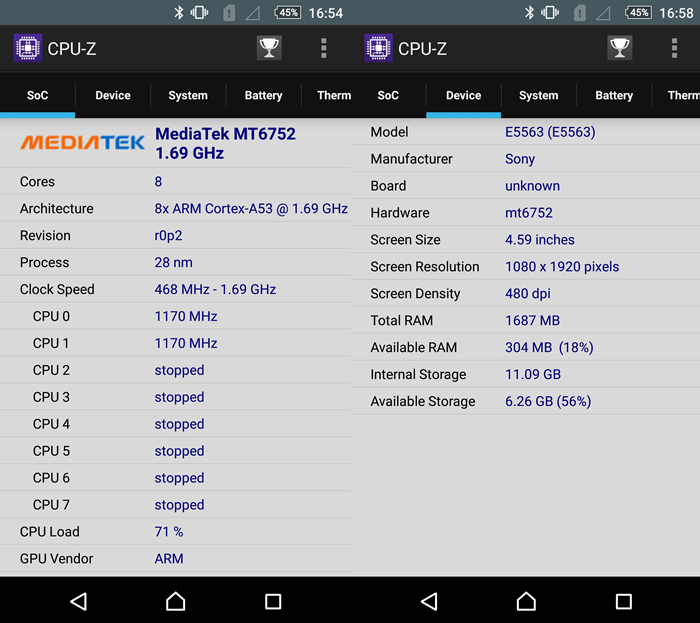 Tech specs by CPU-Z
The User Interface is fairly easy to understand if you explore around enough, it's super customizable for those who likes doing that especially the toggle menu above. Oh yes, the multitasking feature is customizable as well. You can change the four default apps appearing (Google, Calculator, Calendar and Screenshot) into other apps and they are addable. In other words, you can do anything to it literally.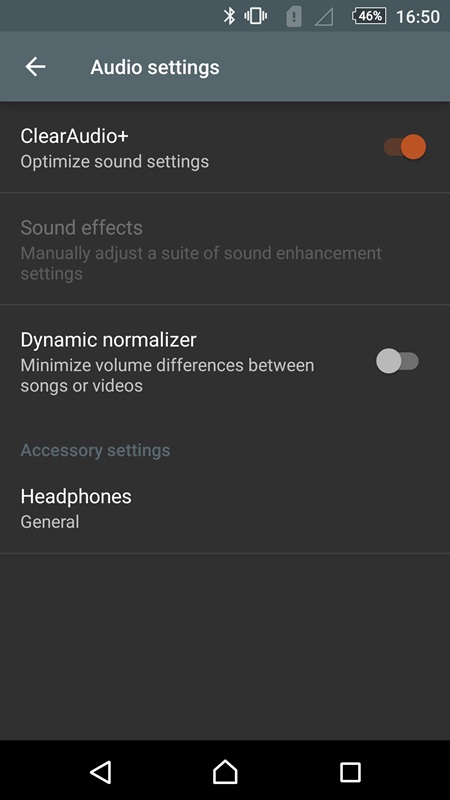 The Audio setting menu
The music section is great too, Sony have always give their music listeners a choice on the audio setting of their choice. I've tried a variety of songs from pop to rock, rap and acoustic and I must say the sound sounds good, but one thing that kinda bothered me was the ClearAudio+ option in it. What the ClearAudio+ does is optimizing the sound setting making it sound clearer, louder and cleaner at the same time. So what's so bad about that? Well, this bothers me because...since ClearAudio+ is clearly superior than your everyday MP3 quality (or other formats), why not just set the ClearAudio+ into a default setting? I also question myself if I am truly listening to the device's true sound quality since it doesn't come with Sony earphones, as there are a bunch of Sony headphones options at the bottom in the Audio settings menu as well.
On the other hand, Sony continues their tradition of giving you a bunch of camera options for your photo and videography pleasure. With the tech specs, you won't have much problem running these "funtastic" functions. What's more you can explore and add a lot of downloadable camera options from Google Play, and if you're the type of person that love these kind of things then you'll enjoy it a lot.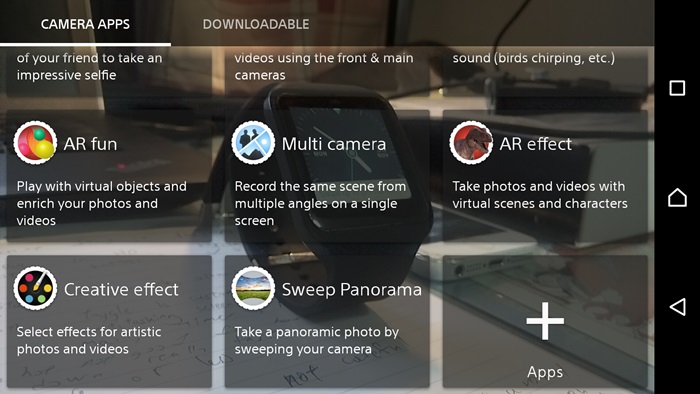 Hmm...which one should I start?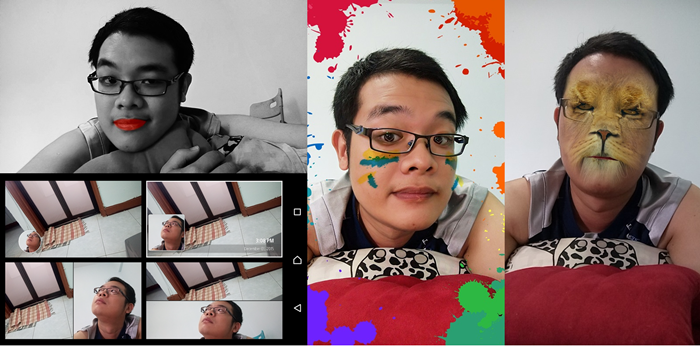 Style Portrait Red Lips Mode (top left), Face in Picture mode options (bottom left),
AR Mask with LED Flash (second right) and AR Mask without LED (right)
AR Effect Dinosaur Mode
Panaroma mode
Performance - Ultra Setting? No problem!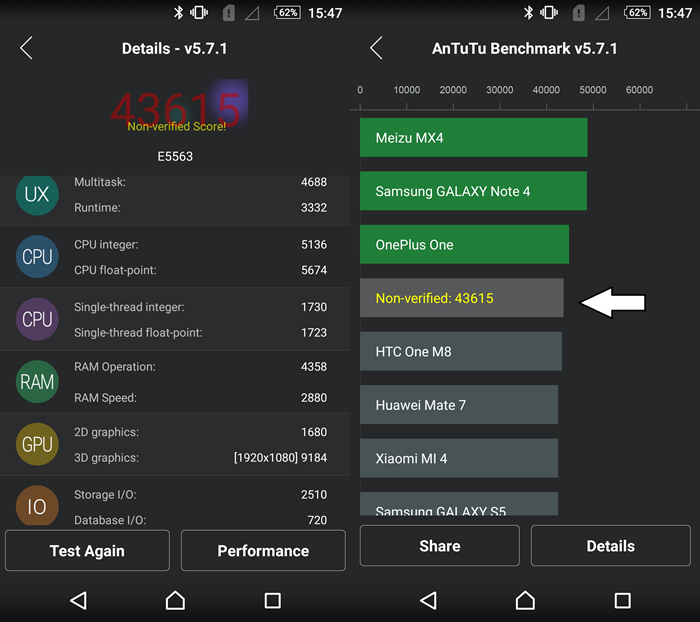 AnTuTu's report
According to AnTuTu, the C5 Ultra Dual is placed at number 4 (see the white arrow) just behind Meizu MX4, Samsung Galaxy Note 4 and OnePlus One which is quite good for a mid-range smartphone. Both the Ice Storm from 3D Mark and Epic Citadel test have indicated the device can indeed run ultra high quality graphics with little trouble. However, should you push it too much after a few minutes. The C5 Ultra Dual gets kinda heaty real quick at the back, not to say that my hands melted but my fingers got uncomfortable (if holding it in a horizontal position).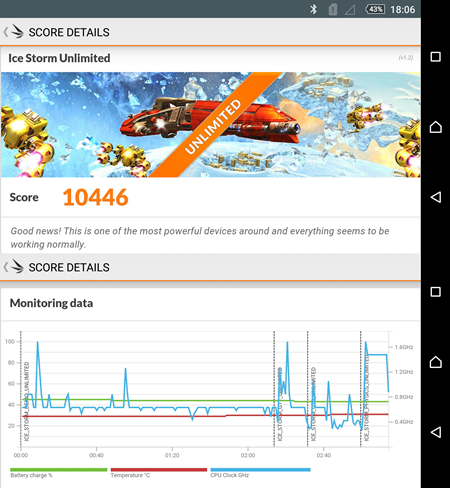 The Ice Storm test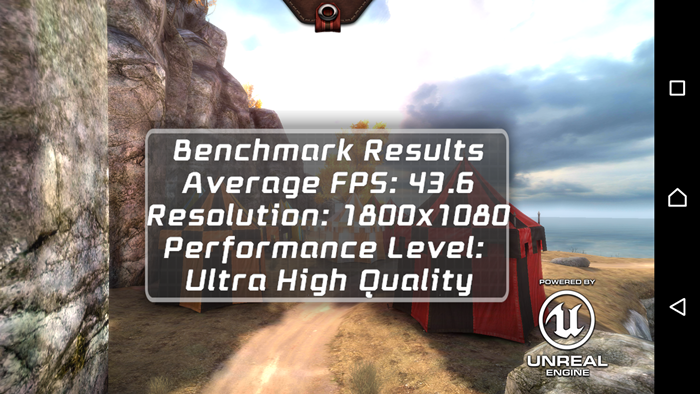 Epic Citadel test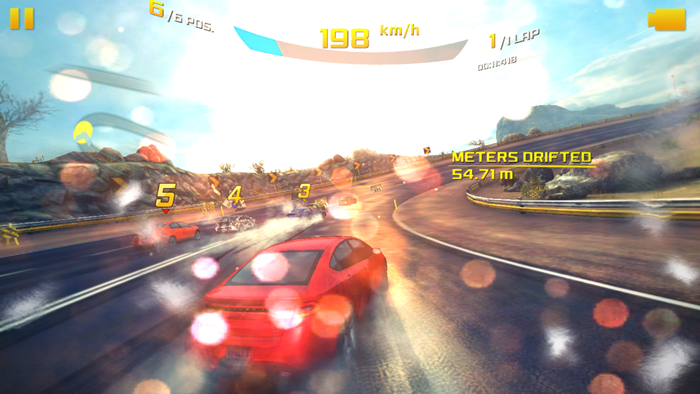 The graphic looks gorgeous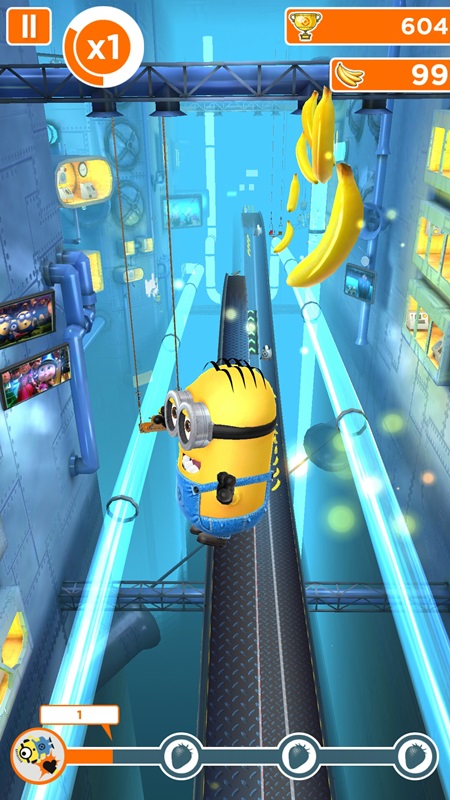 Games like Minion Rush runs smooth like butter
The battery also last as long as two days on an average usage, I rarely need to charge on a regular basis as compared to my Apple iPhone 5. As you can see from the graph below, from 28 November until 29 November the battery for the Xperia C5 Ultra barely dropped (I did play some games and photos in between but only for awhile). The only time when the battery drops fairly fast is when you use it for an hour straight playing games or taking pictures.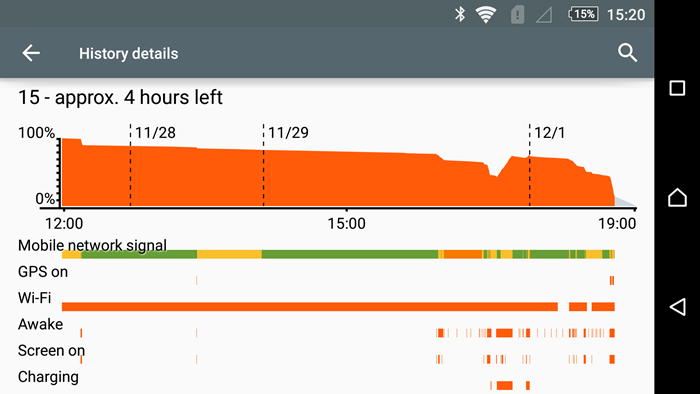 Battery usage within the 3 days
Before I forget, there are times the device will hang for a few seconds. I believe that only happens if you have too many heavy apps open in the background and sometimes opening heavy apps takes a little longer to open. I have experienced it twice so far in a week so don't over do it too much.
And finally (aw yis), the best part of the smartphone. Both the main and front camera are 13MP and as expected it takes breathtaking shots (same goes to video recording). Here are some of the pictures I took below, no filter.
Doesn't this look like a painting?
And this is me trying the front camera, can you see how ugly I am? The details are so precise
Close up shots are fantastic
The noises in dim places are minimal
Low Light Mode
The textures on the walls are good
With enough lighting, the image won't as dark as what you see with your eyes
Outdoor photo shots
Shooting outdoors is a walk in a park for the C5 Ultra Dual, the colours are vivid when you're in the field and even the textures on the concrete buildings are noticeable. Now of course, the camera does have some drawbacks. Like playing app games, if you go around taking too many pictures with it...the back will also get hot. But that's alright, the great picture quality makes up for it a lot so I didn't really mind that much.
Conclusion - More than just Selfie Satisfactory
Overall, for a RM1399 device with good battery life (#deathstares at iPhone), fantastic picture quality, flexible customization and capable of running ultra setting; I say it's quite worth the price, especially for those who loves taking daily pictures (especially selfies) with the 13MP camera and the 6-inch screen display which is great for multimedia purposes on anywhere the users bring it. The only problem that I have with it is how hot it gets really quickly if you're doing too many things or playing an app game that demands a lot of power. As long as you don't push it too much then you shouldn't have much problem, or you could just get a casing to protect your precious fingers from being burn. Thumbs up here!
*TechNave.com would like to thank Sony Mobile Malaysia for providing us with the Sony Xperia C5 Ultra Dual smartphone for this review. It allowed us to do a more in-depth review and highlight more features.