Sony Xperia XA1 Plus review - An affordable entertainment phablet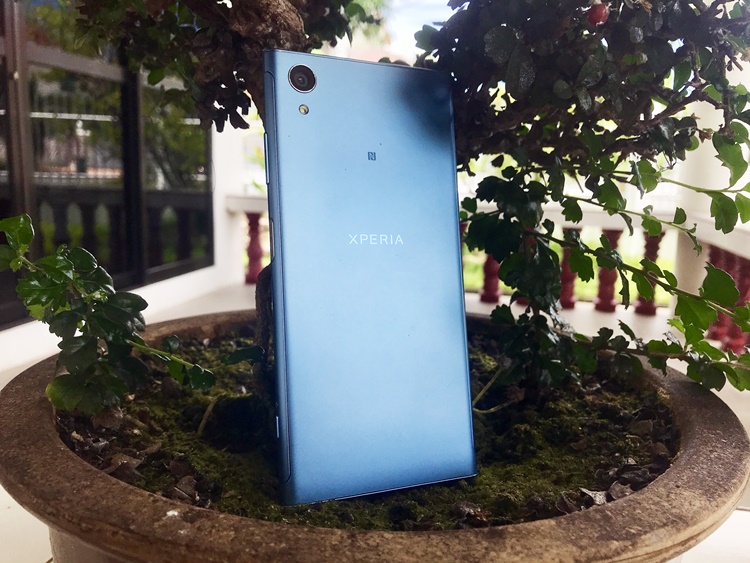 Sony Mobile has been doing pretty well this year, starting from the Xperia X, then the XZ, the improved XA1, and the fun super slow-mo flagship XZs. This time around, we have the Xperia XA1 Plus in our hands. Priced at RM1499, this phablet could potentially be one of the more value-added smartphones to get in the Malaysian market. Or is it? Let's find out below.
Design - Big and bulky
You know when you used to have that one friend whom you haven't seen in a long time, maybe he or she was a tiny person and then suddenly after so many years, he or she has grown bigger than you? This is exactly the case of the Xperia XA1 Plus, as compared with the XA1, this phablet is really large, bulky, rectangular and just plain huge, so much so that you can slap people's face with it. The phablet design is not everyone's cup of tea, some may like it or not, the spaces on the top and bottom are also quite wasted because there's too much space. Clearly made for entertainment purposes, it's actually nice to hold it when you're watching videos or playing games, but it would have been better if the stereo speaker works on both sides instead of just the bottom (#youhadonejob).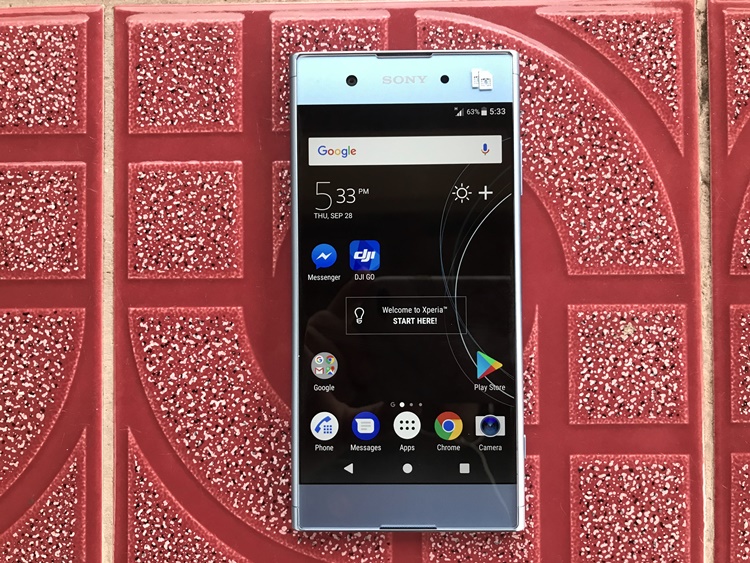 The front display is using 5.5-inch Full HD display, but as usual the top and bottom use too much space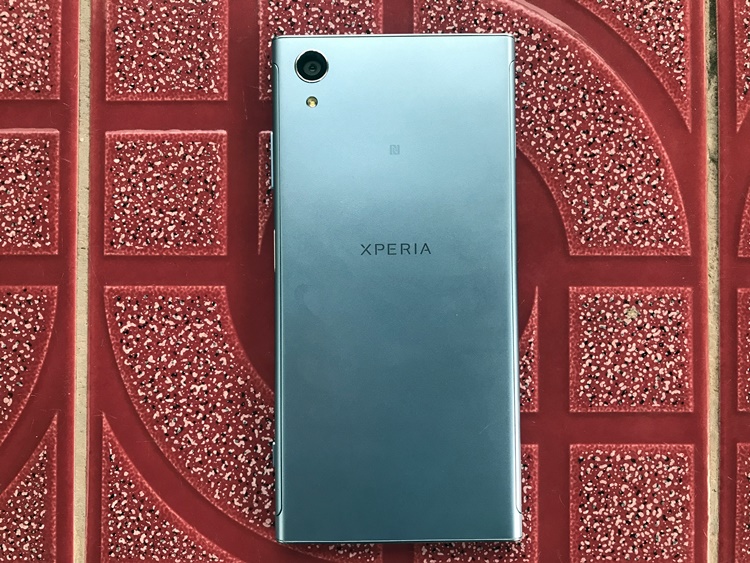 Nice colour but same old design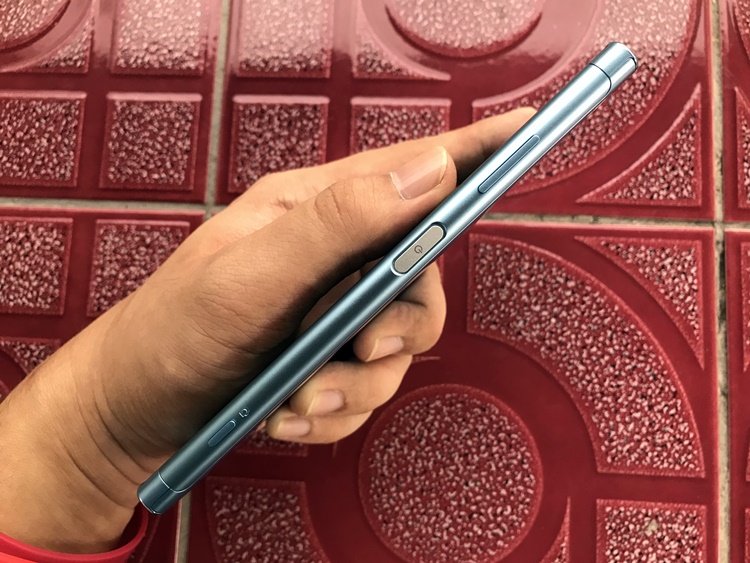 (L-R) Your typical shutter button, power button/fingerprint scanner and volume rockers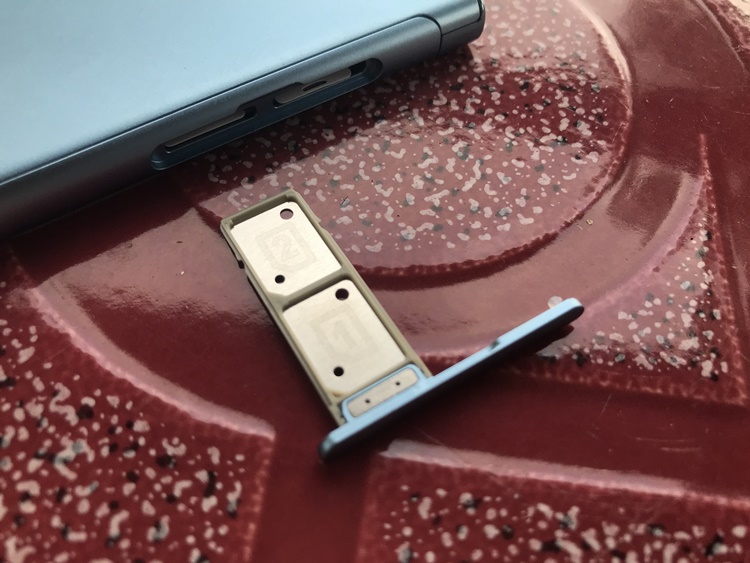 Dual nano SIM tray, you can also insert in a microSD card on the right side of it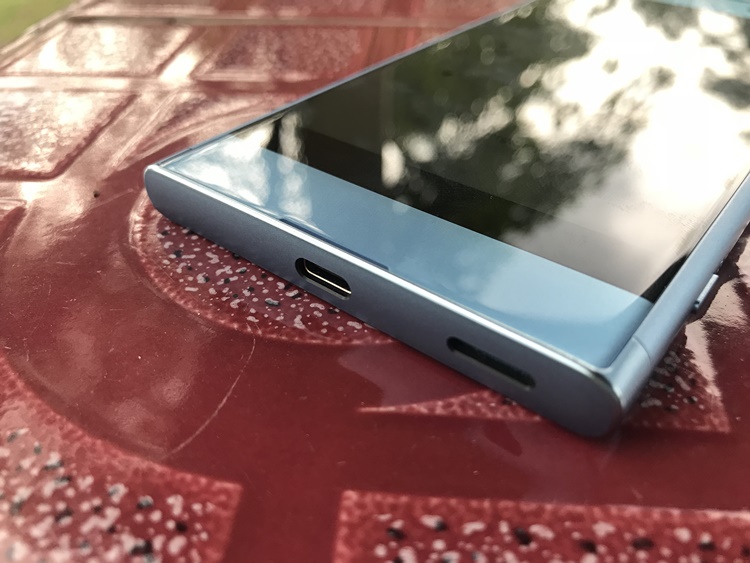 USB Type-C and speaker grill, would be great if the stereo speakers are at both bottom and top
Let's not forget that Sony Mobile is still keeping the same design as before, so there's no wow factor going on there. I also miss the nearly bezel-less design from the XA1 but it's mostly because of the fingerprint sensor on the side, so that's why it's fat now.
Tech-Specs and features - Just a bigger battery and not much else
Here are the specifications for the Xperia XA1 Plus:
Mediatek Helio P20
4GB RAM
32GB eMMc storage (expendable memory up to 256GB)
155 X 75 X 8.7mm, weighs 190g
5-inch FHD display
23MP Exmor RS camera (f/2.0) | 8MP Exmor R front camera (f/2.0)
Features Qnovo Adaptive Charging, HiRes Audio, fingerprint sensor, dual nano SIM, USB Type-C
Supports LTE, Bluetooth 4.2, NFC, WiFi
Android 7.0 Nougat
3430 mAh battery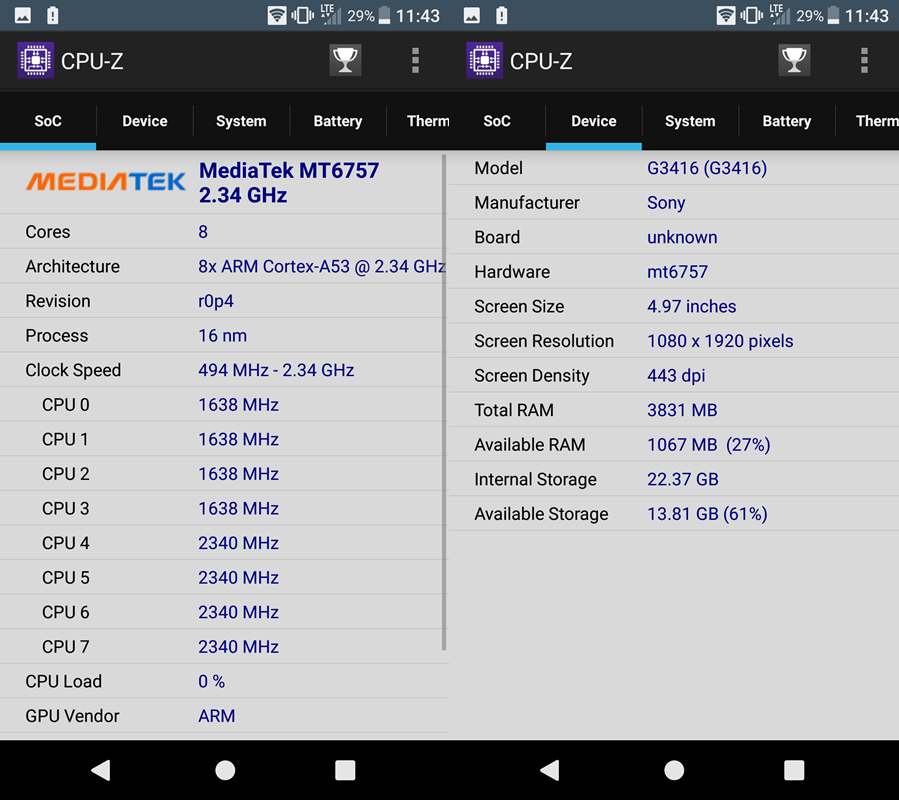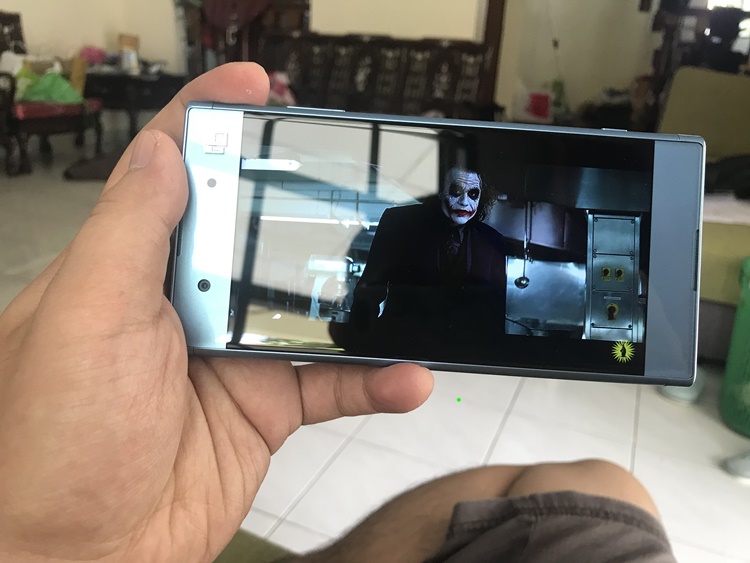 The screen panel sometimes can be too reflective
Although the XA1 Plus has grown big, there are minimal tech-specs changes. It still uses the same MediaTek Helio P20, 32GB of internal storage, 23MP main camera, 8MP for the front-facing camera, and Android 7.0 Nougat out of the box. Not for the battery, of course, which now stands at 3430 mAh and it can last quite long from my daily usage. The longest that I've used continuously was about two days, a rarity among smartphones.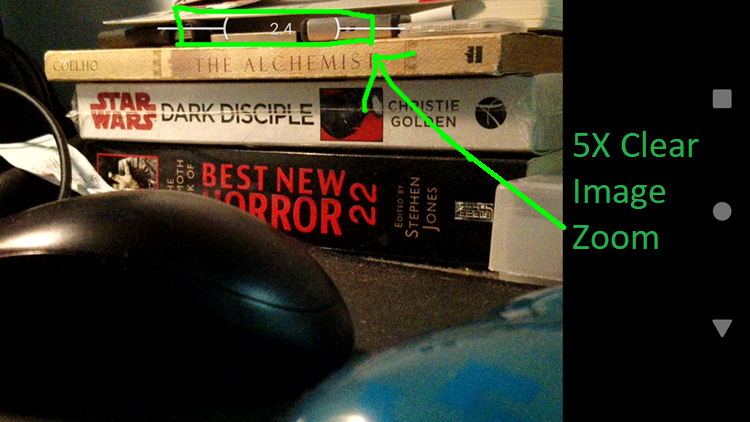 Additionally, the 5X Clear Image Zoom returns but it is still the same function from the XA1. As the name suggests, it gives you the function to zoom in before taking a shot and that's about it. Sony Mobile still hasn't fixed the "smoothness" of executing the zoom in function yet, as it tends to be just as draggy as its predecessor.
Interestingly, the STAMINA mode, Qnovo Adaptive Charging, Xperia Lounge, Playstation App and NFC (online payment is available) are present except TrackID (like Shazam).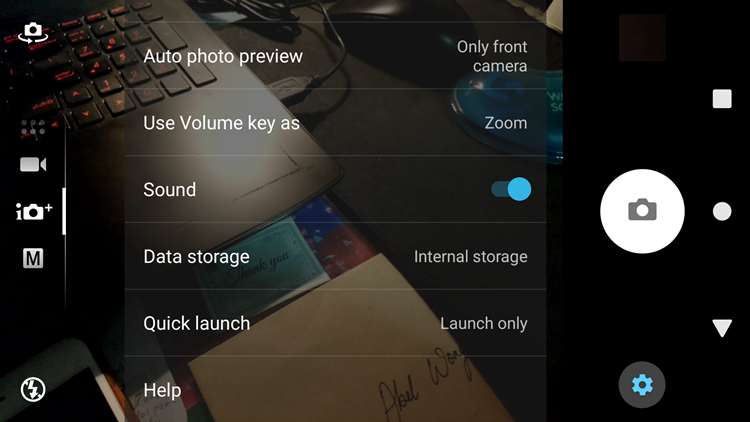 The camera user interface still remains the same
Performance – Amazing battery performance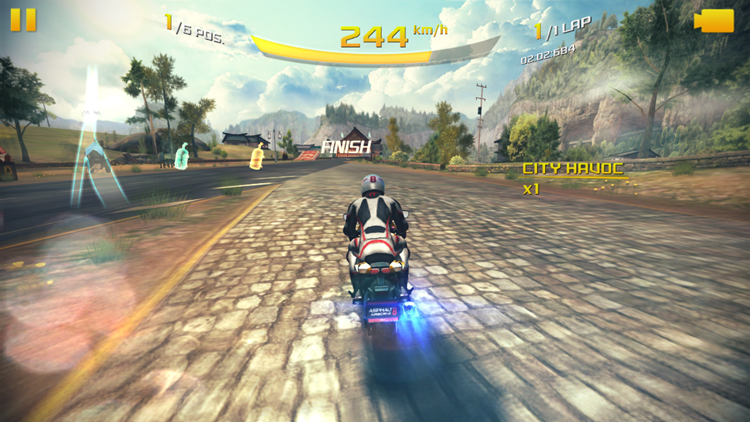 As mentioned earlier, the XA1 Plus is obviously built for entertainment purposes. So in terms of performance, this is where it passes with flying colours. The 5.5-inch Full HD display serve its purpose on the games and video playback, the battery can take it and its endurance is remarkable for two reasons - longevity and barely any heat issues. I've tried YouTubing and playing Asphalt 8: Airborne for the whole afternoon and it went on fine. So good job on that, Sony Mobile.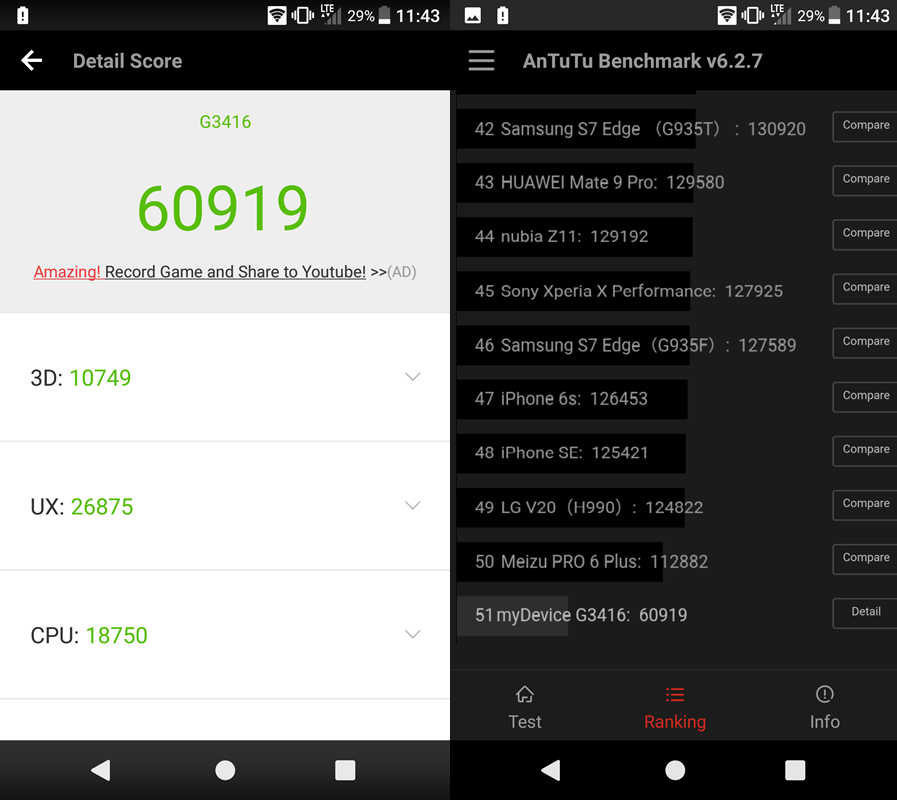 AnTuTu score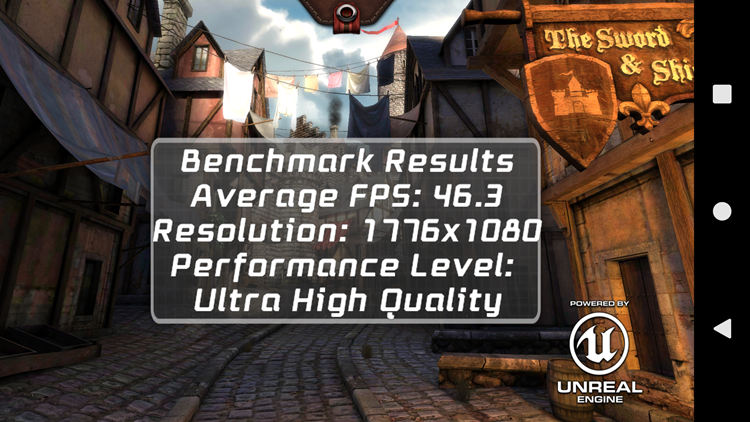 Epic Citadel score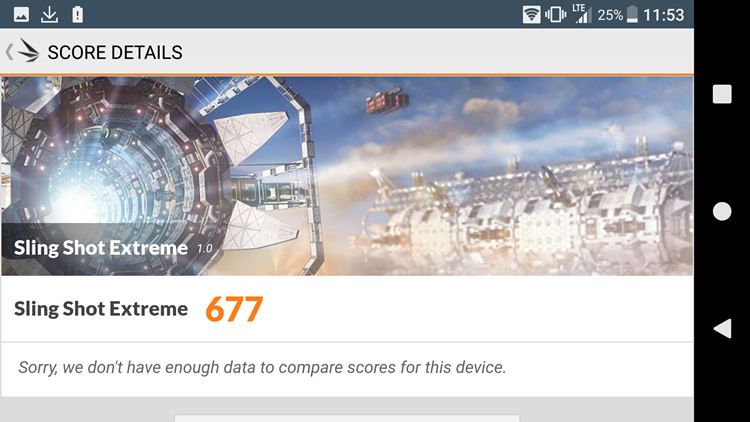 3DMark score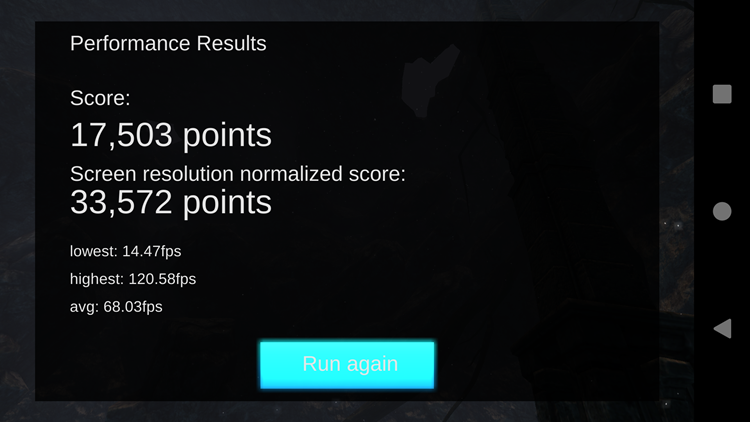 GPUBench score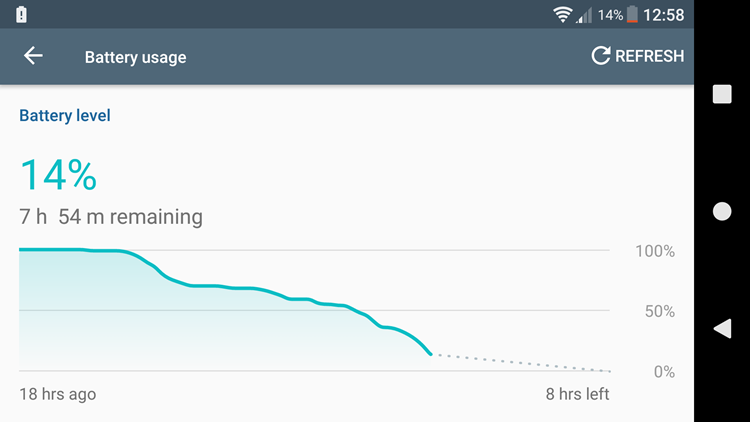 The result after an afternoon of video playback and gaming
Takes really long to charge up, though. Like a full two hours, more or less
On the other hand, I can't really say the same for the camera performance. Granted, the 23MP camera still does well in both daylight and night shots, same goes to the 5X Clear Image Zoom usefulness, but for some reason, it doesn't feel as great as the XA1 which I enjoyed. I think the problem lies in the autofocus, as whenever I want to take a macro/close up shot, the speed after taking a photo seems noticeably slower. Anyway, check out the photo samples below.
Colours and contrast are displayed well here, but if you see the lady behind, it can't take motion movement that well
Close-up shot, auto
It looks a bit dark for my taste, but otherwise it's fine
Indoor photo sample, auto
Selfie is no problem, as long as you don't shake too much
Still, you can take some good shots if you know how
Wide shot, auto
Another close-up shot, auto with bokeh effect
Low light photo, auto
Flash mode on
Another low light photo sample
Conclusion – An affordable entertainment phablet
For the price of RM1499, I think as an entertainment phablet the XA1 Plus is worth a bargain because of its strong battery performance (that doesn't heat up) and big 5.5-inch FHD display. I think if this is the type of device you're looking for, you should totally go for it, provided you can tolerate the underwhelming camera performance, the same old design and nothing-new features.
I thought of comparing it with the Samsung Galaxy J7 Plus and Xiaomi Mi A1 , but those two smartphones are more focused on the camera aspect. So it seems like there's no competition, right? Wrong, there's still the ASUS ZenFone 4 Max Pro and Nokia 6 because they are packing big batteries inside, particularly the former with 5000mAh that can go for 5 days straight (read our review here), its cameras are better and it only costs RM979! The Nokia 6 has a 3000mAh battery which isn't bad, but as for performance we can't say much because we haven't reviewed it yet.
So what do you think? Anything else we missed out in this review? Let us know in the comments below and stay tuned for more reviews at TechNave.com.
Sony Xperia XA1 Plus Specs & Price >