Sony Xperia Z Malaysia Review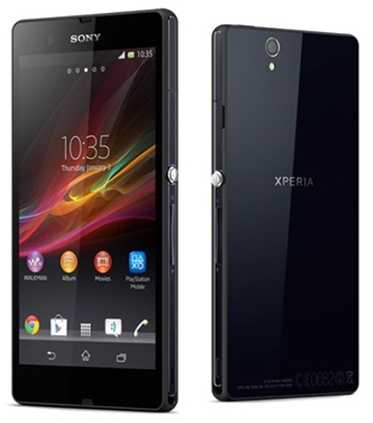 Sony Xperia Z Pros:
Stunning display quality from the full 1080p screen, supported by the Bravia Engine 2 (the same engine used in the Bravia range of TV's). The 5" screen boasts post-400 PPI, or Pixels Per Inch. The large screen allows for an even wider range of apps to be used on the phone that may be cumbersome or unwieldy on smaller-screened smartphones. Uses Dragontail, a new glass technology engineered to combine a thin screen with tough protection, and of course it's scratch resistant.
Water resistant up to 1 meter and dust proof, with Ingress Protection ratings of IP55 & IP57. The 13-megapixel camera takes very impressive pictures even in low light, in part thanks to the mobile Exmor RS sensor. Screamingly fast 1.5GHz quad core processor can run multiple apps at once with barely a murmur.
Near Field Communication (or NFC for short) lets the phone send information to a select group of Sony TV's and Blu-Ray Disc players, as well as a long list of other NFC-enabled gadgets. One of the few recent smartphones to still come with a MicroSD card slot, allowing users to slot in legacy memory cards they may be using in their previous phones.

Sony Xperia Z Cons:
At 7.9mm, the phone is thin; almost too thin for some. The 5" screen is great for viewing media but sits uncomfortably in the palm of small hands, something which is compounded by the thickness of the handset. It has a slightly lower viewing angle than other top of the range handsets, which can be a problem if you enjoy watching media on your phone from the side instead of from the front.
The dust covers, although very practical, are awkward to remove without a decent fingernail length. As the dust covers protect everything from the USB and headphone ports to the microSD and SIM card slots, some users may want to stop biting their nails in advance of purchasing this smartphone.

Early adopters of the new Xperia Z will receive Android 4.1 (Jelly Bean) and not Android 4.2 (a more recent update of Jelly Bean). Hardly much of a 'con' as the handsets will be upgraded shortly after launch.
Verdict:
It seems as though Sony has finally managed a phone which will surpass expectations and check all the boxes its predecessor has missed. There is little to speak ill about in this phone; the lack of the latest Android is certainly a prominent complaint.
It does not allow very wide angle viewing either. However, it looks fantastic, with a massive full HD screen, yet sophisticated build. The camera is obviously a big USP, especially as it can record HDR videos. It is also waterproof up to 1 meter depth of water. Overall, even though the exact price has not been announced, we can say it will surely be worth the buy.

[Source: techwalls.com & geeksquad.co.uk]
Sony Xperia Z Malaysia Specifications and Price:
Please click here for more Sony Xperia Z specifications photos and upcoming prices!
Check this out for Sony Xperia Z vs Sony Xperia ZL Specifications and Sony Xperia Z vs Apple iPhone 5 vs Samsung Galaxy Note 2 Specifications!
Sony Xperia Z Specs & Price >