Specs for AMD Ryzen 5000G desktop APUs leaked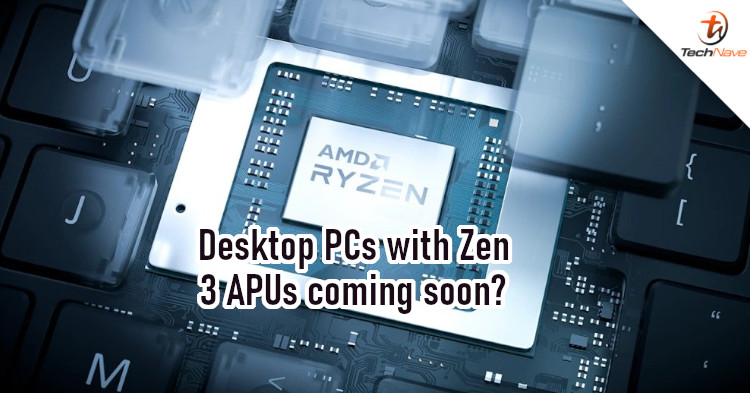 While some may prefer the convenience of laptops, desktops are still a mainstay for many corporations. AMD's Ryzen APUs are great in that sense, as they are relatively affordable yet provide good performance. In fact, the next generation of APUs is coming soon.
According to Wccftech, the specs for the Ryzen 5000G Cezanne processors have been leaked. Based on the Zen 3 architecture, there will be three desktop APUs available: The 8-core Ryzen 7 5700G, 6-core Ryzen 5 5600G, and 4-core Ryzen 3 5400G. They're expected to retail around USD350 (~RM1449), USD250 (~RM1035), and USD150 (~RM621) respectively.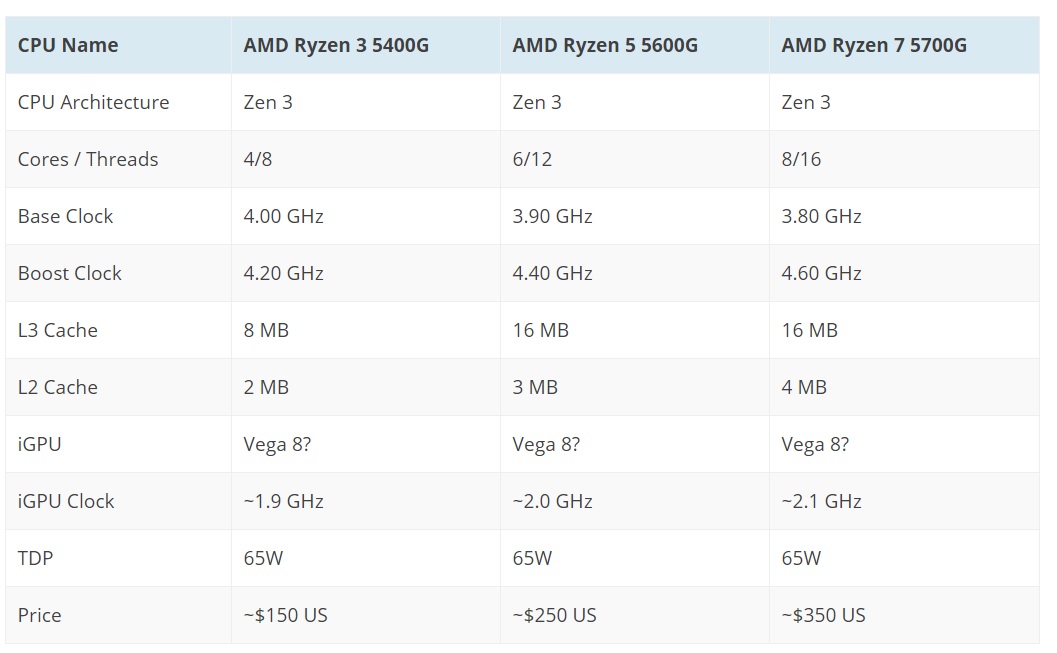 Tech specs via Wccftech
The more powerful Ryzen 7 5700G comes with a base clock of 3.8GHz and can boost up to 4.6GHz. As for the Ryzen 5 5600G and Ryzen 3 5400, the two chips get increasingly lower max clocks at 4.4GHz and 4.2GHz. In exchange, both get higher minimum clocks at 3.9GHz and 4GHz, respectively. You can refer to the image above for a quick overview of the tech specs.
Since the specs have been leaked, we can expect OEM desktops from brands like Acer, ASUS, and Lenovo soon. In fact, they'll probably be showcased at Computex 2021. With that said, are you looking to get a new desktop anytime soon? Let us know what you plan to use it for! Also, stay tuned to TechNave for other interesting tech news.