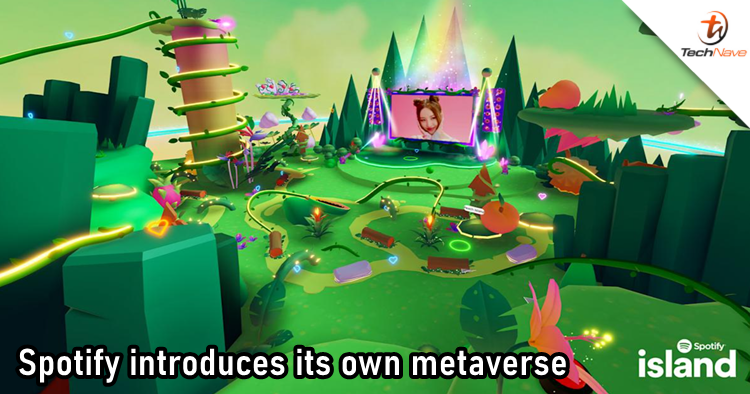 Metaverse is something that many tech companies are trying to build nowadays, and big sharks like Meta and Microsoft already introduced their ideas earlier for how to connect people in a different way. Until now, Spotify has also jumped on the bandwagon, creating its metaverse via Roblox with the name 'Spotify Island'.
Spotify Island is a place that lets users create music, chill in virtual venues and get access to exclusive virtual merchandise of their favourite artists. The virtual world has a design inspired by the brand, surrounded by lots of green with shapes, colors and icons that you'll recognize from its apps. The things you can can do in it include collect the heart-shaped "Like" icons for free merch, hang out with artists, complete quests and access "exclusive content". You may also create your own music and sounds via the beat-maker stations powered by Soundtrap, which is an online recording platform Spotify acquired in 2017.
Spotify announces that its first "themed experience" will debut in a few weeks. There will be the K-Park that pays tribute to K-Pop for users to interact with artists like Stray Kids and SUNMI. However, if you want to get SUNMI's merchandise, they're already on sale. We can't wait to see how the music streaming service will continue to expand its metaverse in the future.
What do you think about the news? Share your thoughts with us by leaving a comment, and stay tuned to TechNave.com for the latest tech report.