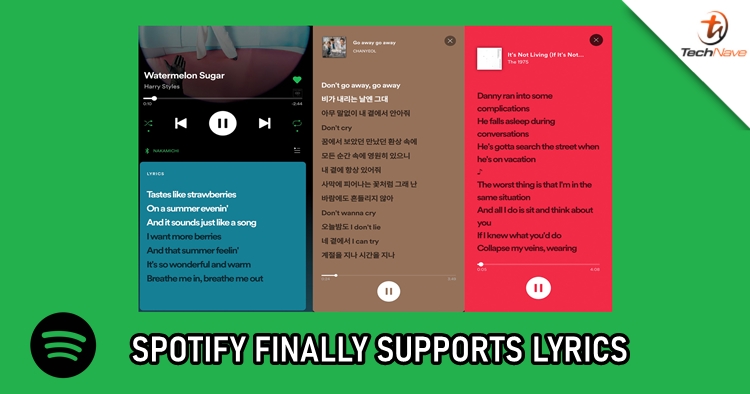 Cover image source: The Next Web
While streaming songs, some of us would like to have a personal karaoke session by singing along with the lyrics. If you're using Spotify, you might have to look for the lyrics elsewhere as it doesn't appear inside the app. However, things might change now as the popular streaming service is finally going to bring the feature to their mobile apps.
Starting from today, Spotify will roll out their latest update in which users can get songs' lyrics inside the app. By tapping the Lyrics card at the bottom of the Now Playing screen, the song's lyrics will appear to allow users to scroll through it or even sing along in real-time. The feature is a collaboration with lyrics provider Musixmatch.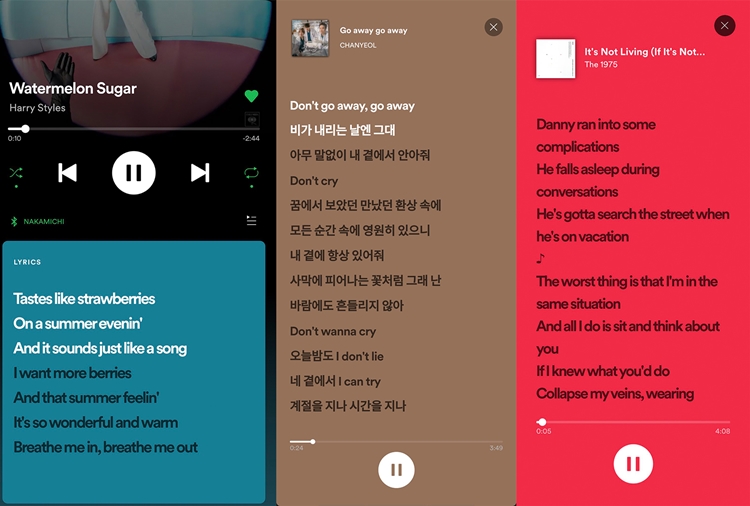 It is worth mentioning that not every country will get the features immediately. The first batch of the countries to get it will be Argentina, Brazil, Colombia, Chile, Mexico, Peru, Bolivia, Costa Rica, Dominican Republic, Ecuador, Guatemala, Honduras, India, Nicaragua, Panama, Paraguay, El Salvador, Uruguay, Vietnam, Philippines, Indonesia, Malaysia, Thailand, Taiwan, Singapore, and Hong Kong. For us, we'll get it by 10 p.m. on 30 June 2020.
Let us know what you think about the new lyrics feature from Spotify on our Facebook page. Stay tuned to TechNave.com for more latest app updates.