Spotify launches a standalone app just for kids with experts from Disney and Nickelodeon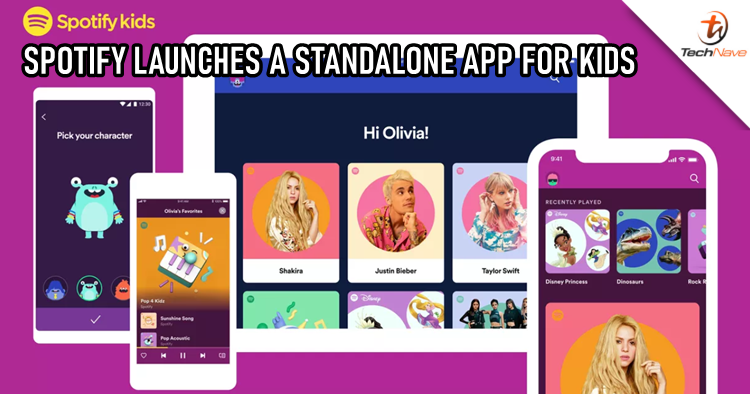 Not only do adults and teenagers need music in life, but kids also need them too. The largest music streaming company, Spotify, has now launched Spotify Kids in the US, Canada, and France to bring a library of songs that is curated just for kids. The standalone app doesn't just come with kids' favourite bops, it also features a colourful interface for them to interact with.
Matter of fact, the app was launched in October last year but only in Ireland, then followed by other European countries. Now, it looks like Spotify has plans to release the app on a worldwide basis by rolling out the Spotify Kids to more and more regions. However, it is worth mentioning that the app is still at a beta stage as Spotify is constantly upgrading the app to bring more features such as upgrades on parental control and podcasts.
It is said that the team behind the making of the app consists of the likes of Disney, Discovery Kids, and Nickelodeon. Other than that, Spotify Kids also has a library of over 8,000 songs and over 60 hours of stories that are curated according to region. The app also works in a different algorithm compared to the standard Spotify app. It will not suggest content other than the ones that users liked as it doesn't track user's activities.
For parental control, parents will have to grant access to their kids with a PIN for them to use the app. In the app, there will also be two categories of content which each of them caters to different age groups. The app is divided up for younger (0-6 years old) kids and older (5-12 years old) kids. If the younger kids want to switch to the 5-12 side, it will require a PIN. Other than that, Spotify has also promised to bring more features to let parents have more control over the app.
While Spotify Kids is currently not available in Malaysia yet, are you hoping it will come here? Let us know what you think about the Spotify Kids on our Facebook page. Stay tuned to TechNave.com for more cool tech news.