Stand a chance to win 6 Wiko smartphones from Wiko Merdeka & Malaysia Day promotion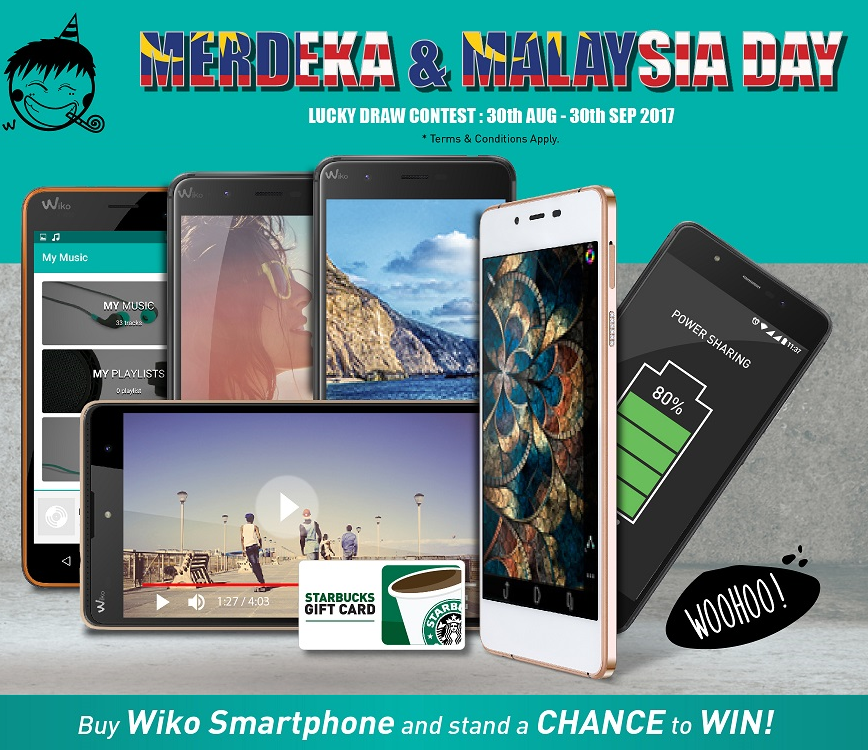 Today, Wiko Malaysia has started their special Merdeka and Malaysia Day promotion sales until the end of September 2017. There will be a bunch of bundle promotion for everyone who's looking for an affordable smartphone such as the Ufeel Fab, Ufeel Prime, Ufeel Pulse and Robby (2GB). Check out the special bundles below: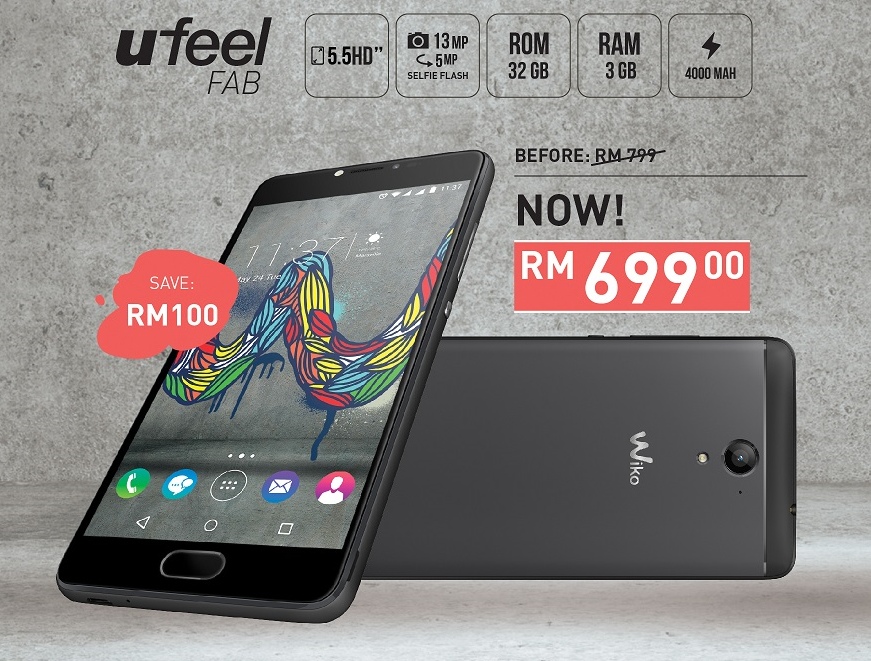 To add on to that, not only you're getting price cuts but a Lucky Draw Contest as well during the promotion period (30 August to 30 September 2017).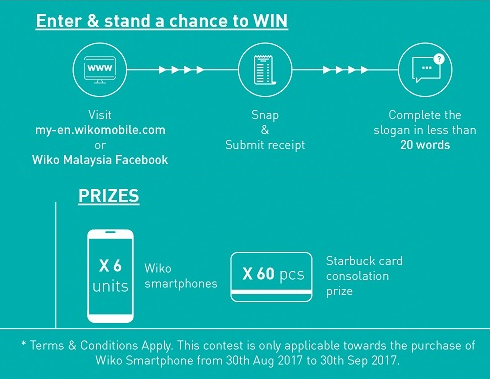 To join the contest, you only have to take a photo of your receipt and submit it on their website here. After that, you have to come up with your own slogan in less than 20 words and stand a chance to win 6 Wiko smartphones! 60 pieces of Starbucks cards will also be given away as consolation prizes.
The Wiko Merdeka and Malaysia Day special bundle is only available at Wiko Experience and Exclusive Stores. For more information, visit their official website or Facebook page. Good luck!