Stay connected always and get up to 100GB of extra data with Digi x Senheng PlusOne Connect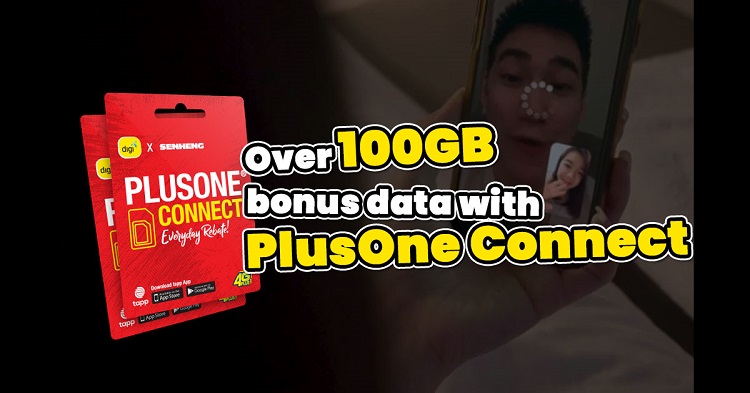 During the movement control order (MCO), one of the most important things to do is ensure we can stay connected. That's not always going to be easy, especially if you don't have fast fibre broadband at home. For those who don't, the alternative is to use mobile data and tether it to laptops or desktop PCs for Internet access.
If you fall into the latter category, your next question would be: Which mobile plan can I go for? For those who need more data capacity, there's a plan that you may just be interested in. Say hi to Digi and Senheng's PlusOne Connect plan, which offers you high data capacity for a very affordable price. Today, let's take a look at how this prepaid mobile package may fit your needs.

These starter packs are available only at Senheng and senQ stores
For the singles - Great offer at an affordable rate
Let's say you live alone in a small flat. It's not unusual if you choose not to pay for a fibre broadband Internet, right? After all, it's good to know and pay only for what you need. So you rely on a 4G mobile Internet plan that (hopefully) wouldn't cost too much. That's exactly what the PlusOne Connect can be for you.
This prepaid package is probably one of the cheapest in Malaysia at the moment. You can get 6GB for just RM28, which should be affordable for even part-time workers. Not quite enough for you? Go for the RM50 plan and you'll double your base data cap! Perhaps you plan to watch a lot of Netflix too, in which case the RM70 plan might be the better choice as it gives you 17GB in total. Note that these plans are for 30-day durations and you need to be a PlusOne member to enjoy some of its benefits.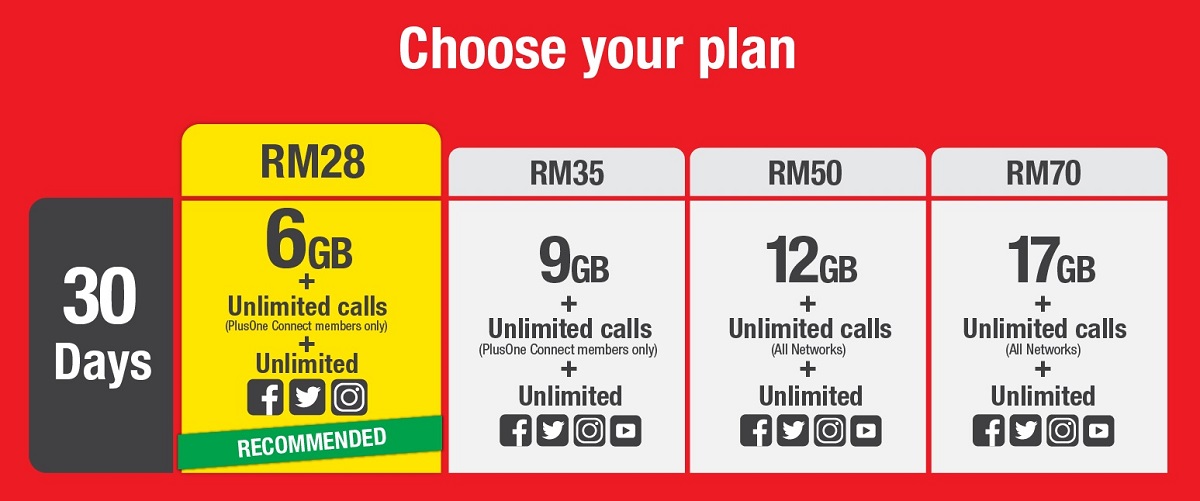 There are a total of four 30-day plans
Keeping in touch with unlimited calls
You may have chosen to stay alone, but that doesn't mean you don't get lonely, right? With MCO going on, it's hard to visit family so you'll want to make a lot of phone calls. Not a problem, the PlusOne Connect has you covered there too.
Through this prepaid package, you can make unlimited calls to all other PlusOne Connect users with the RM28 plan. If your family or friends are on other networks, that's not a big problem either. Just go for the RM50 plan and now you get unlimited calls to all telco networks!
Social media-friendly
If there's a common activity that most modern people have, it's browsing social media. We Malaysians love social media and are often browsing or posting on it. Obviously, that requires data as well, especially for content likes Stories or videos. Thankfully, with the PlusOne Connect plans, you will get unlimited access to Facebook, Twitter, and Instagram. If you subscribe for the RM50 plan, you'll even get unlimited access to YouTube!
Up to 100GB of extra data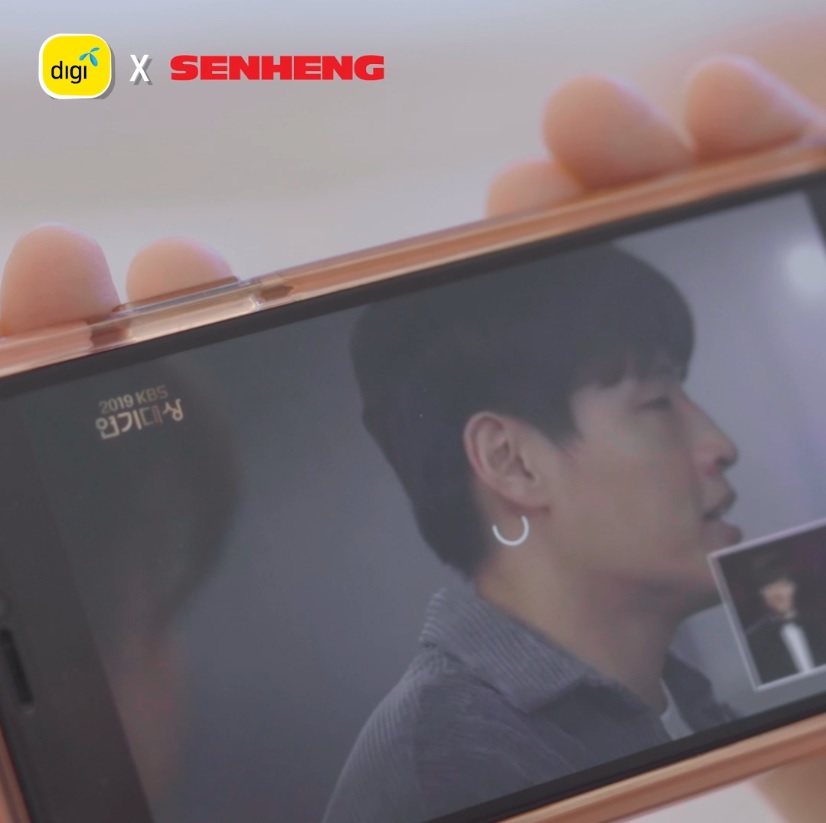 Unlimited Buffering Works!
What if you're one of those hooked on K-dramas and TikTok videos? You watched so much that your data ran out, so now you're thinking "darn, what now?" For most telcos in Malaysia, this usually means Fair Usage Policy (FUP) kicks in and your mobile Internet gets throttled. But what if you can get some extra data?
One of the PlusOne Connect's Digi x Senheng advantages is the data cap bonus. Specifically, you'll get 10GB of additional data every time you subscribe to a 30-day plan. This 10GB can be used between 1 to 7 PM every day, so all data used during these hours will be counted for that. That way, you can sneak in an episode of Netflix during your lunch break and not have to worry about your base data being used. You can get this bonus a maximum of 10 times, which means up to 100GB of extra data cap! Be it video calls via Facebook and Waze or binging on TikTok and Netflix, you'll have all the data you need.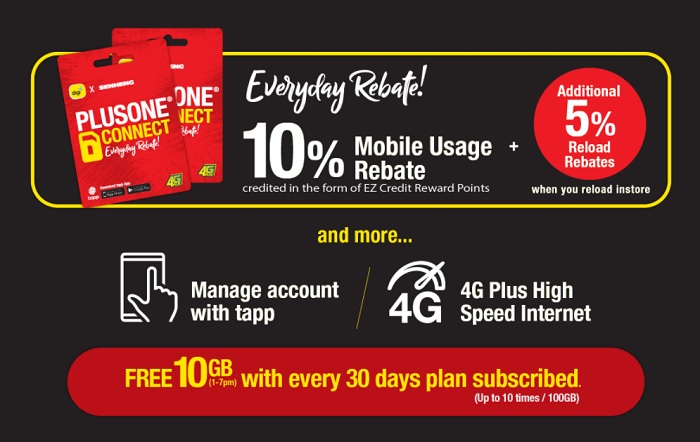 That's all we want to share today on the Digi x Senheng PlusOne Connect! If you ask us, the RM50 30-day plan probably offers the best bang for your buck. For more information, you can also visit the Digi x Senheng promo campaign page for details. But what do you think about this prepaid package? Do let us know in the comments below and stay tuned to TechNave for more articles like this.