Stay connected up to 200 meters away with HONOR 20 series' Enhanced Bluetooth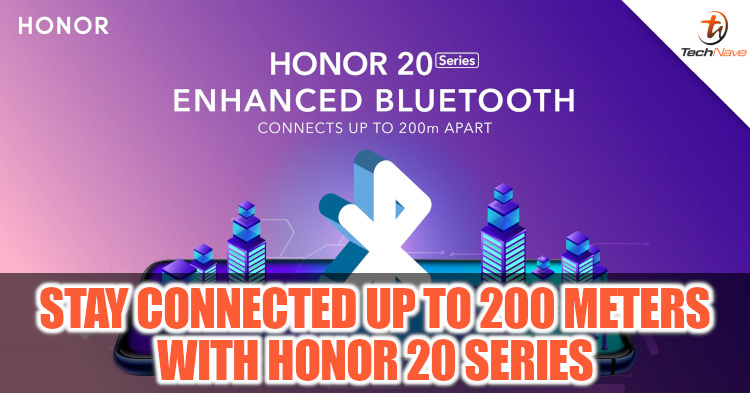 The HONOR 20, which was launched on 23 May 2019 came equipped with the Enchanced Bluetooth feature which allows it to stay connected to other Bluetooth compatible device up to 200 meters away. This is thanks to the Hi1103 chip which utilizes an AI algorithm to identify and overcome environmental obstacles, in order to improve the Bluetooth signal strength.
That being said, HONOR claims that the technology allows Bluetooth devices to maintain connection even through walls and other obstacles. Whereas conventional Bluetooth implementation would lose connection almost immediately, causing calls and music to either cut off or sound distorted. Do think the HONOR 20's ability to maintain Bluetooth connection up to or even more than 200 meters would be useful? Let us know on our Facebook page and for more updates like this, stay tuned to TechNave.com.
HONOR 20 Specs & Price >