Steam Autumn Sale 2021 is up with discounts of up to 85%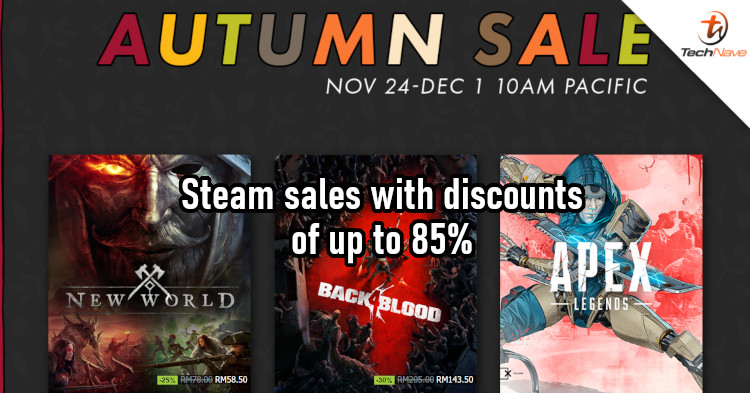 It's almost Black Friday and companies around the world have begun announcing sales. This means that the season that (most) PC gamers fear is also back - Steam sales. That's right, the Steam Autumn Sale 2021 is upon us so hold on to your wallets (or don't, lol).
Based on the numbers we're seeing on the Steam sales page, the platform is offering games at up to 85% discount this time. The AAA titles worth getting this time include Cyberpunk 2077 at RM109.50 (50% off), Doom Eternal Deluxe Edition at RM93.75 (75% off), Horizon Zero Dawn: Complete Edition at RM40 (50% off), Red Dead Redemption 2 at RM109.50 (50% off), and more.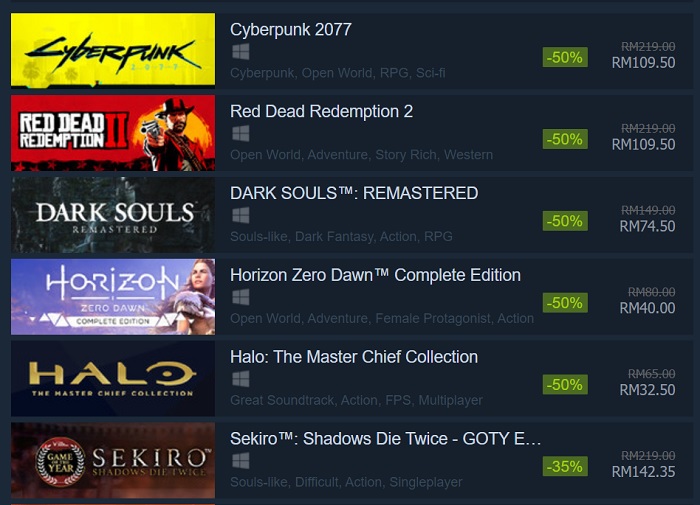 RIP wallets
If you're in the broke gang and want some cheaper games, you could also check out some popular indie titles. The few I'd personally recommend include Stardew Valley (RM18.60), Hades (RM30.80), Hollow Knight (RM15.50), Desperados III (RM39.60), and The Henry Stickmin Collection (RM19.20).
Of course, you might prefer different types of games, so feel free to grab those if the prices are right. Having said that, which games do you plan to buy during this Steam Autumn sale? Let us know in the comments, and stay tuned to TechNave for more news like this.