Steam Deck to come with more colour varieties depending on user demand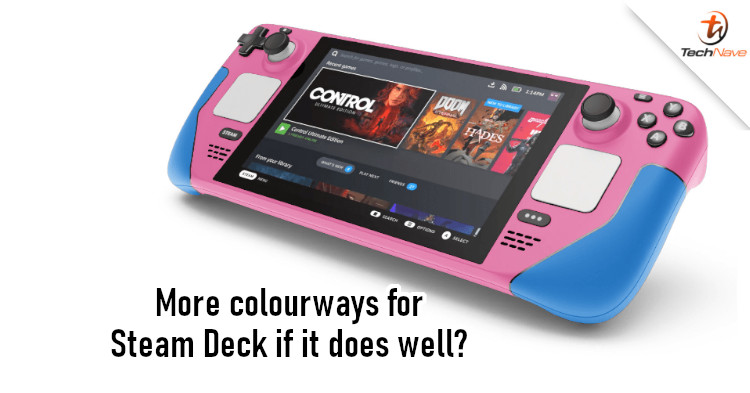 One device that's been making waves for gamers lately is definitely the Steam Deck. Valve has opened reservations for the device, but it's not going to be out till late next year. In the meantime, the company is thinking about adding more colour varieties.
According to PC Gamer (via Wccftech), Valve is considering offering different colours for the Steam Deck. However, this depends on the reception for the handheld device, which is available only in the US, Canada, Europe, and the UK. The designers for the device said that there's no real reason to have multiple SKUs. But they also suggested that it could happen later if the device "gets off the ground the way we hope it does".
A first look at how the device would perform (via PC Gamer)
If the Steam Deck sees the same type of popularity as the Nintendo Switch, there might even be a chance for special editions or tie-ins to happen. For example, a Half-Life or Portal edition of the device with a unique colour and design. Of course, that's just pure speculation on our part.
With that said, what do you think of the Steam Deck so far? Would you buy one if it's made available in Malaysia? Let us know in the comments below, and stay tuned to TechNave for further news about it.