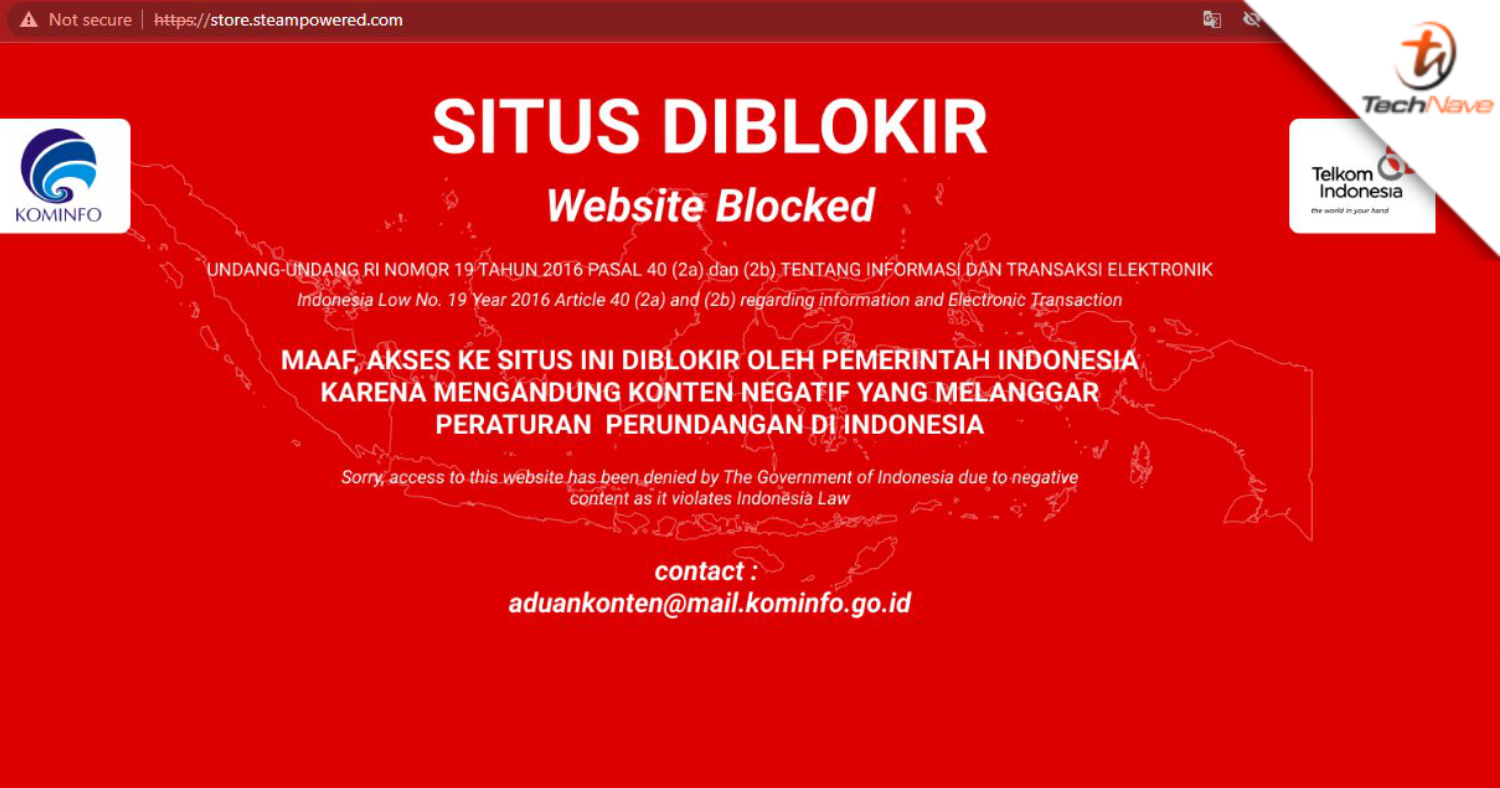 The Indonesian government has blocked several popular websites and online services in the country, most notably online gaming platforms Steam and Epic Games as well as social site Reddit. Interestingly enough, the blocking of these sites was made known by esports organisation Team Secret via a meme post on its social media pages.
This follows the Indonesian government's announcement that it will be introducing a new law for online platforms and services. Among others, the law makes it compulsory for them to have a PSE or Penyelenggara Sistem Elektronik Lingkup Privat permit to continue to be operational in the Republic.
Furthermore, according to Kominfo'd, a website that list down online services status in Indonesia, Paypal has also been blocked in the country. Besides that, several popular online services are also risking being block by not being registered under the law yet, including GitHub, GitLab, Microsoft Azure, Vulture, Ubisoft, EA, Nintendo and MediaFire.
Based on my personal experience, Reddit has been blocked in Indonesia for a long time, with many users on r/Indonesia actually using VPN to access and be active on the subreddit. Furthermore, most public WiFi in Indonesia can still access Reddit and you can even access the social site if you use mobile roaming while visiting the country which is admittedly kind of odd.
So, what do you guys think of the actions by the Indonesian government? Share your thoughts with us in the comments below and stay tuned to TechNave for the latest trending tech news.