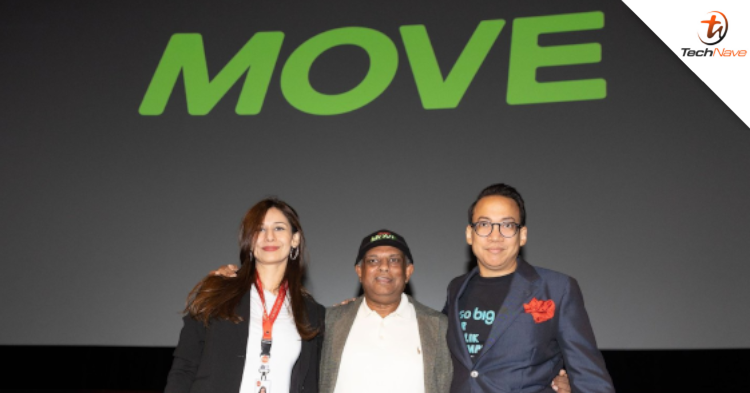 The local airline company, airasia, has been making moves lately. Both literally and figuratively. Today, the company announced that it is rebranding its airasia Superapp to the airasia move. That said, what should you know about it?
For your information, this rebranding is part of an ongoing transformation. As expected, Tony Fernandes, co-founder of AirAsia and CEO of Capital A will assume the role of Executive Chairman of MOVE. The man is expected to oversee the close collaboration between both airasia Superapp (now airasia move) and BigPay. That is important in unlocking the true potential and synergy of these digital businesses. Tony said:
"The name MOVE signifies us better as the digital arm of Capital A and reiterates our commitment to move people, ideas, and innovation forward within travel space. Imagine seamless access to travel and financial services on one single platform, with integrated financial features such as balance display, top-up, and payments from BigPay further strengthening the value proposition of airasia move as the travel app of choice. My role as the Executive Chairman of MOVE will be to enhance synergy between both businesses. With this change, the market can expect an enriching user experience aside from more integration of BigPay features within the airasia Superapp (now airasia move) very soon."
The MOVE app aims to revolutionise the travel and financial services sectors by offering innovative, user-centric solutions at the best value. Tony also announced Nadia Omer as the new Chief Executive Officer of airasia move effective 26 October. She will be tasked with airasia move's vision as a low-cost travel platform with high conversion, while closely collaborating with BigPay, led by Zubin Rada Krishnan.
The airasia Superapp has become a one-stop travel platform over the years. This app offers value and convenience through seamless end-to-end booking features for your convenience. Interestingly, airasia move (also known as airasia Superapp) reached its highest recorded MAU (monthly active users) of 15 million at the end of the second quarter.
On the other hand, BigPay saw a rise of 16% at the same time. But it does not end there, the airasia Digital Sdn Bhd is rebranded as MOVE Digital Sdn Bhd and functions as the digital arm of Capital A Berhad.
What are your thoughts on this news? Stay tuned for more news and updates like this at TechNave!