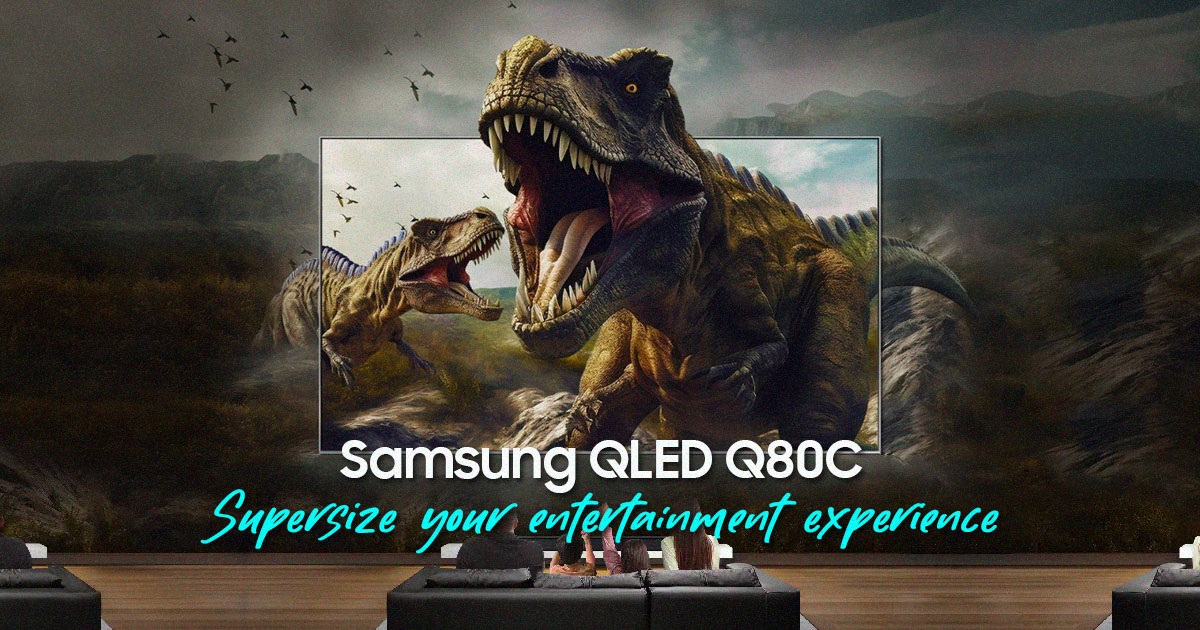 Size matters, especially with products like TVs. If you love watching movies or TV series, a larger TV is almost always going to be more enjoyable than a smaller one. A bigger TV is also more likely to have advanced features and technologies.
But how large of a TV should you go for? If you want to really go big, Samsung's Supersize TV 2.0 campaign features a wide range of options from 4K to 8K resolution. For example, the humongous 98-inch Samsung QLED Q80C. Read on to find out why you might want to supersize your entertainment experience with this today!
Supersize - for those who love living large!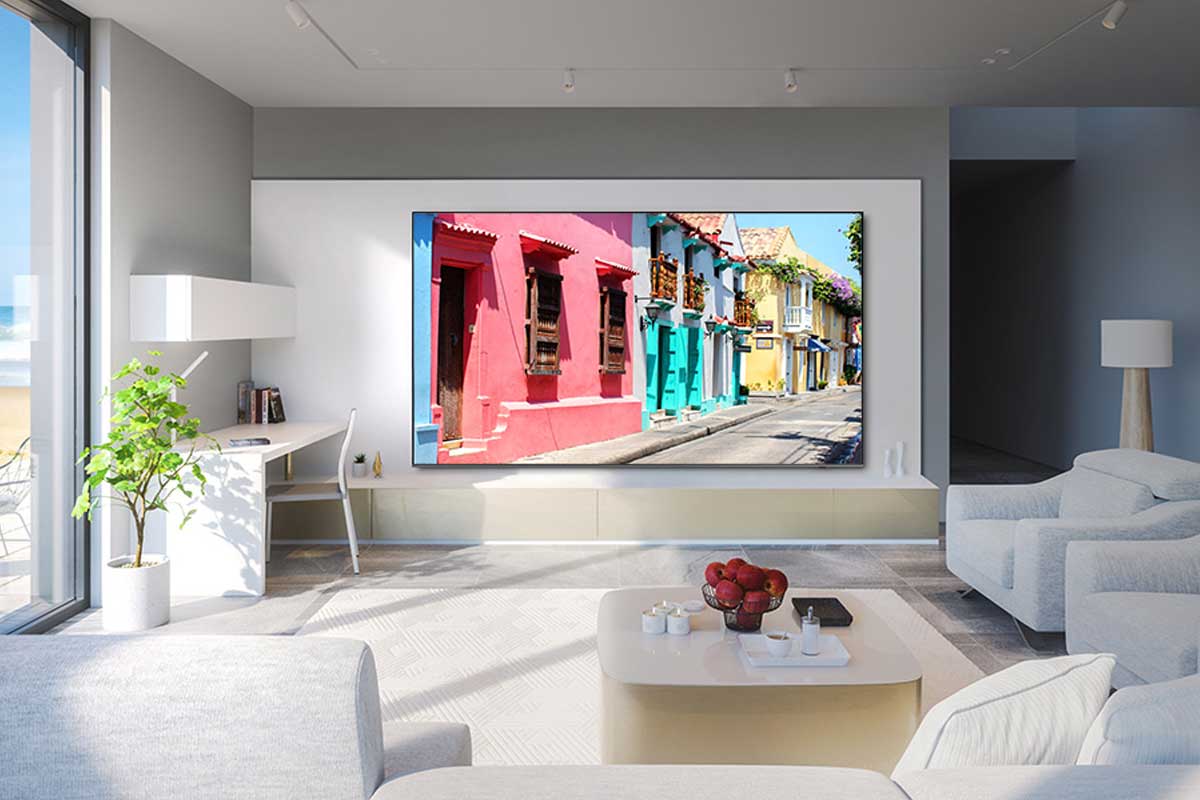 The first thing to note is that these TVs are huge. Specifically, Samsung's supersize TVs come in 75-inch, 77-inch, 85-inch, and 98-inch sizes. In particular, the 98-inch QLED Q80C can be ideal for homes with large living rooms, as you can maintain an optimal 3-metre distance from the TV.
Having a large TV is also good for several reasons. Since you just need to maintain a 3-metre distance, you don't really need that much space. Keeping an optimal distance not only gives you a full view of the whole screen. It also indirectly helps with long-term eye care. Moreover, it gives you a more immersive experience during movie nights with your family or gaming parties with your friends. If you often have family or friends who drop in to hang around, having the supersize QLED Q80C allows you to host movie binges or gaming marathons for large groups.
Super slim - fits on your wall like any other Masterpiece!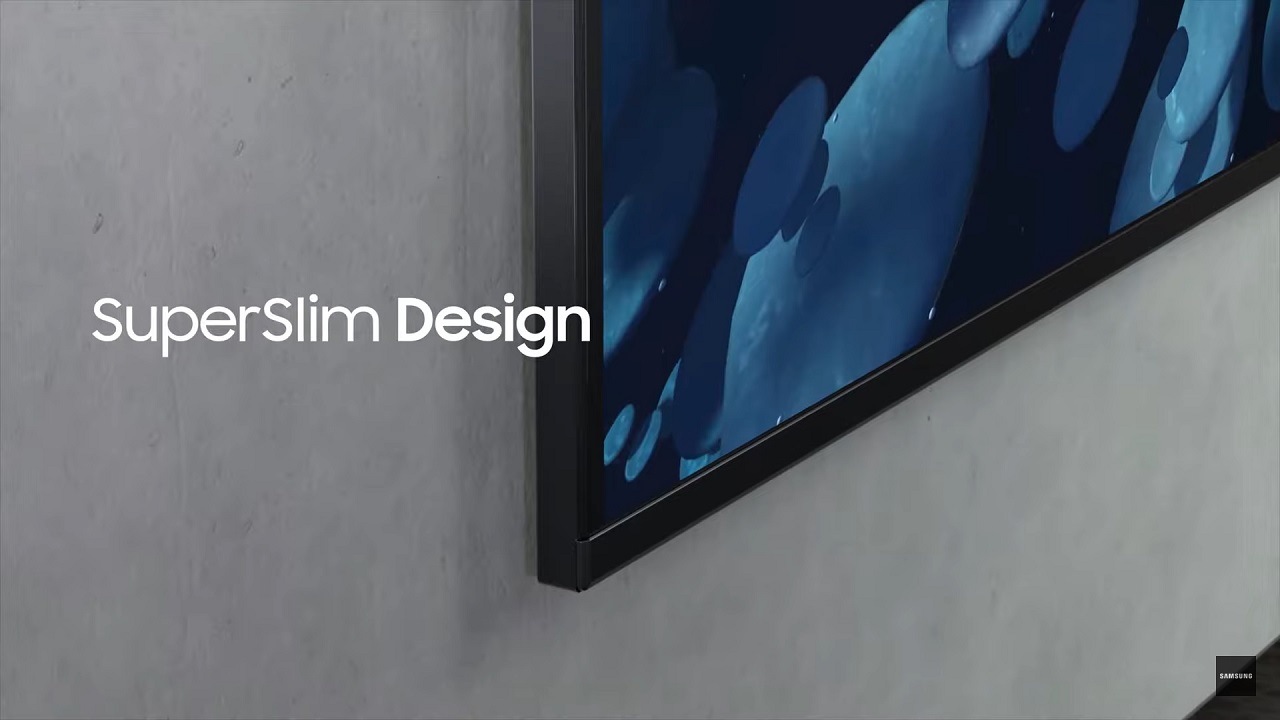 You'd think a supersized TV like this would have thick panels, right? Well, no. Modern displays like the Samsung QLED are incredibly slim! For instance, the 98-inch Samsung QLED Q80C might be large, but the panel is only 48.4mm thick. It also doesn't have bulging sections, so you could mount it to a wall, and it would sit flush against the wall. Neat, right?
Super picture quality - for the discerning TV watcher
Of course, what's a TV without good visuals? The Samsung QLED Q80C isn't just physically large. It's packed with technologies that ensure excellent picture quality. This includes features like Supersize Picture Enhancer, Quantum Matrix Technology Pro, Neural Quantum Processor 4K, Direct Full Array, and Real Depth Enhancer. In particular, Supersize Picture Enhancer uses advanced AI to work with the Neural Quantum Processor 4K to upscale all compatible content.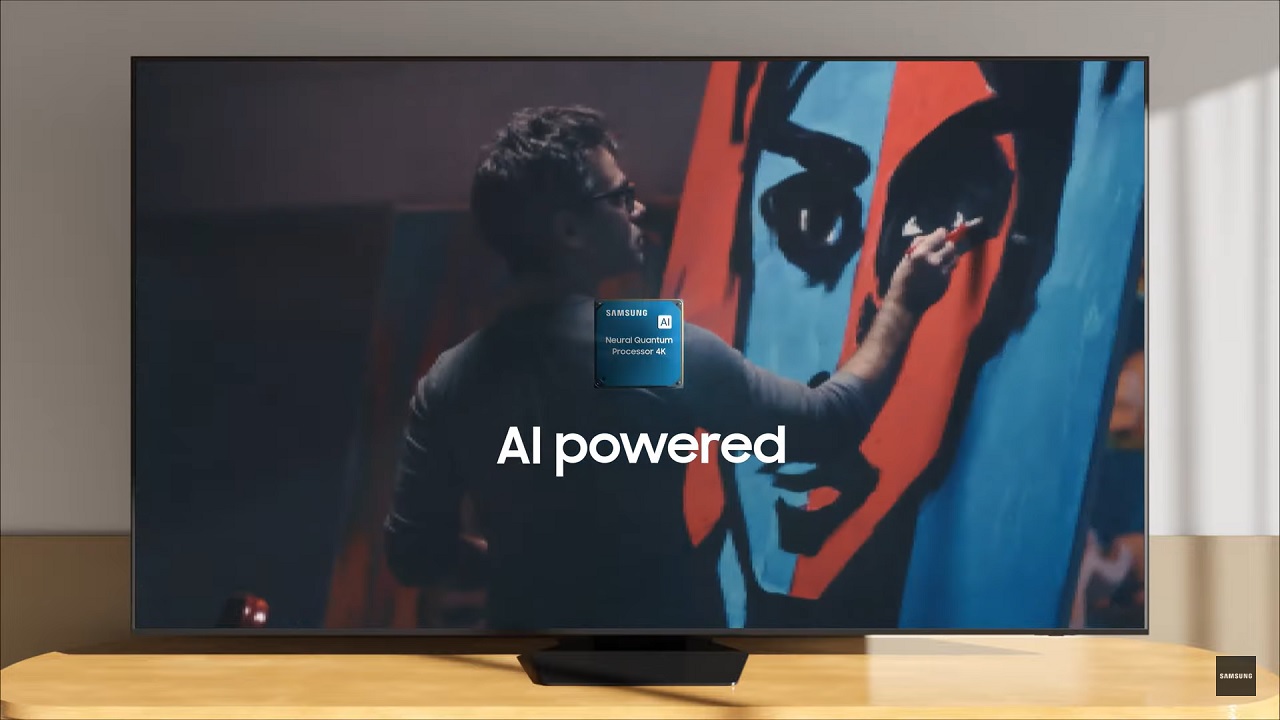 Besides features that enhance the overall picture quality, the QLED Q80C also has features that improve or guarantee the quality of certain aspects of image quality. For one, it's the world's first TV to receive PANTONE validation, proof of its top-tier colour fidelity. It also has Quantum HDR+ to analyse and enhance all scenes for better contrast, richer details, and immersive colours.
Super sound - placing you in the middle of the action!
On top of that, the Samsung QLED Q80C has excellent sound quality. That's thanks to high-end audio features like Dolby Atmos, OTS Lite, and Q-Symphony. The first one should be familiar, as it's a mode that can be toggled to enable surround sound quality. OTS Lite provides a 3D surround sound that follows the movement on screen using the incredible top channel audio. Lastly, Q-Symphony allows the TV to sync with the soundbar speakers and operate simultaneously for a more dynamic audio experience. This TV and soundbar combination works best when you're watching live and recorded concerts or playing music videos.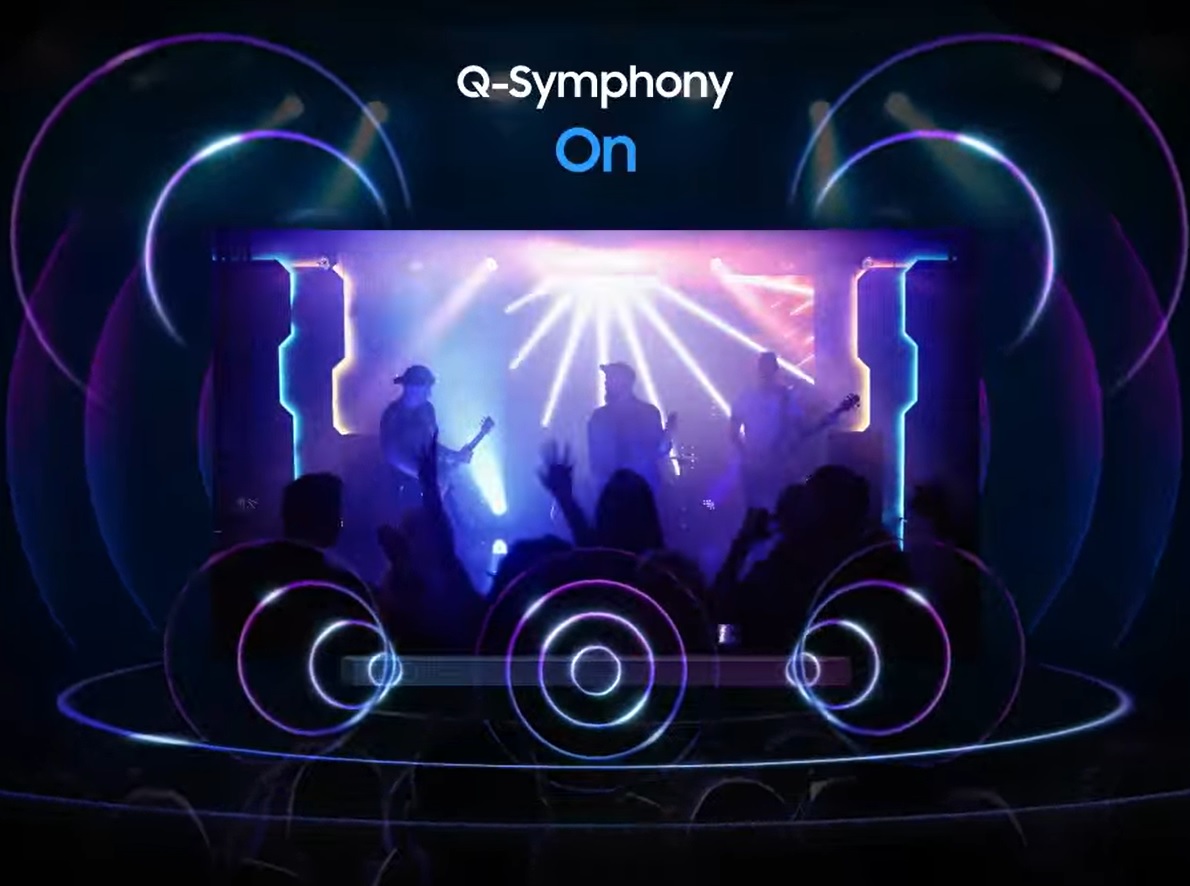 Speaking of soundbars, Samsung's Q-series models offer the best integration with the QLED Q80C 4K TV. One high-end option you can consider is the Soundbar HW-Q990C, which is an 11.1.4-channel setup with a whopping 22 speakers. You can check out our review of this soundbar model here.
Ready to supersize your entertainment experience? Size really does matter, and many times bigger is better. If you can afford it, the Samsung QLED Q80C is a TV you can consider for a large TV setup. Of course, buying a large TV isn't always that simple. For those living in condos, the large boxes might not fit inside an elevator. But worry not, Samsung can help you remove the box, making it easier to move it to your house. This massive TV can be in your living room today for RM30999. More details here.
Of course, you can also check out other Samsung TV models in the Supersize TV 2.0 campaign. The list includes the 77-inch QLED S95C 4K TV, 75-inch Neo QLED QN800C 8K TV, and 75-inch The Frame LS03B 4K display. For more details on the promo, visit the Samsung Supersize TV 2.0 campaign page. As we approach the season of gifting, Samsung is also introducing a year-end promo. Buy the 98-inch QLED TV between 15 November to 31 December 2023 and you'll get a The Freestyle 2nd Gen projector worth RM4999! Check out the promo details here.
So, what do you think about these super large TVs? Would you be interested in getting one for yourself? Let us know in the comments and stay tuned to TechNave for more articles like this.