TGV Cinemas and GSC will be closing temporarily from 18 to 31 March 2020
Yesterday night, Prime Minister Muhyiddin Yassin declared that Malaysia will undergo movement restrictions from 18 to 31 March 2020. As a result, all non-essential businesses will have to close their premises starting tomorrow. This includes businesses like TGV Cinemas and GSC, which will be closing all cinemas and suspending operations temporarily.
Both companies announced this on their social media platforms late last night, with the closure set to last for the entire 14 days. For those who have already purchased movie tickets from either TGV Cinemas or GSC, refunds will be given accordingly. Both companies have confirmed that online purchases will be refunded as soon as possible, while those who bought tickets from the counters or e-kiosks can get their refund once the movement restriction ends.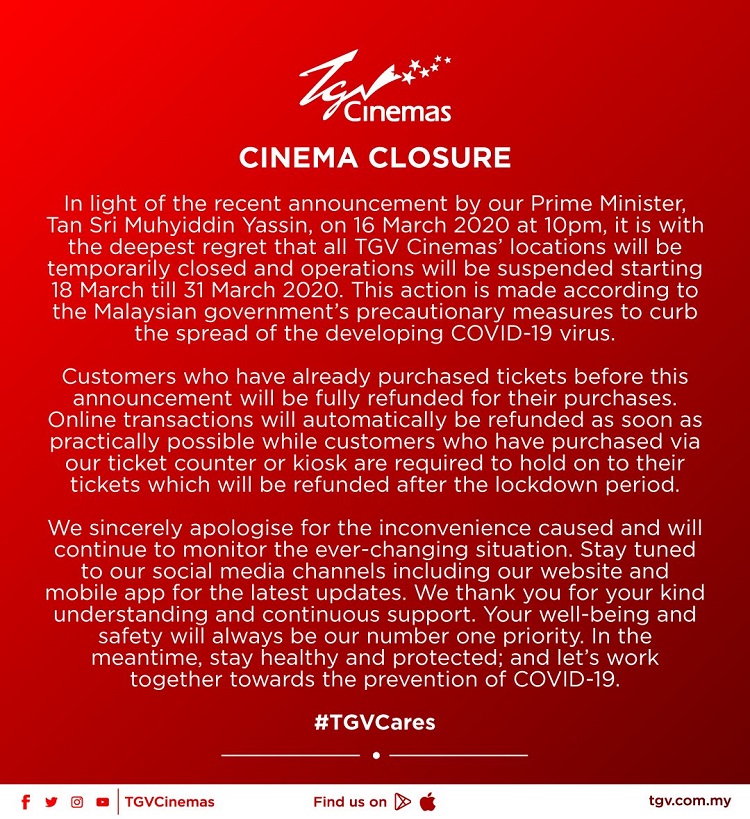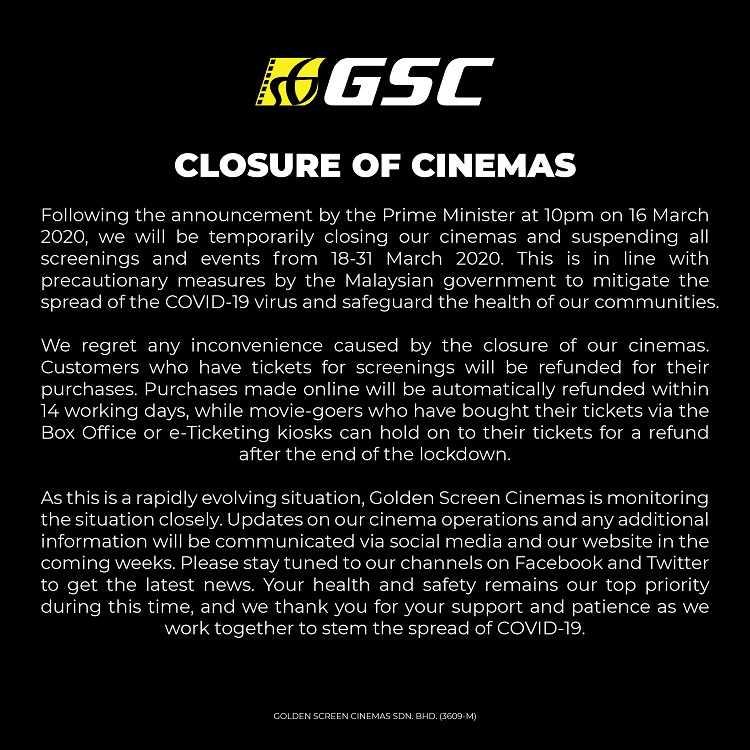 It's reassuring to know that companies in Malaysia are reacting quickly to the situation and dealing with it accordingly. With that said, what will you movie buffs be watching during this period of movement restriction? Is this the time to finally get a Netflix subscription? Let us know how you plan to keep yourself occupied on our Facebook page and stay tuned to TechNave.com for more of the latest news.
[Update] MBO Cinemas has also announced that it will be closing all of its cinema outlets in Malaysia. Refunds for online purchases will be provided within 14 working days, while those who bought from kiosks or counters will have to wait till after the 31 March 2020 when the movement restriction ends.