TM unifi joins hands with new partners to expand unifi Travel Pass mobile plan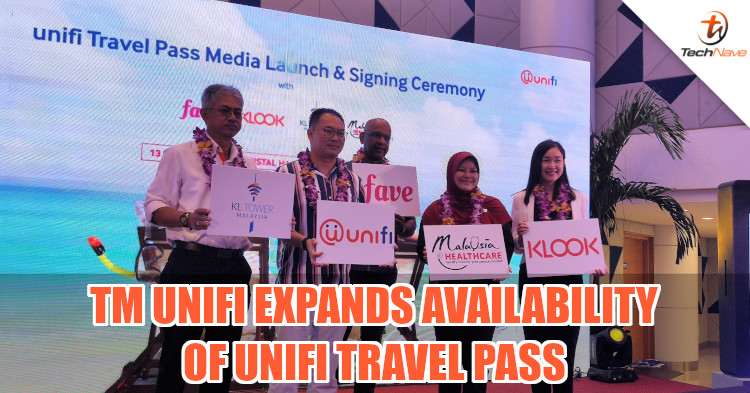 In order to help in promoting tourism for Malaysia, TM unifi has announced that it will be collaborating with Tourism Malaysia, Malaysia Healthcare Travel Council (MHTC), KL Tower, Klook, and Fave. With this partnership, unifi becomes the strategic telco partner for the Visit Malaysia 2020 campaign.
For this campaign, unifi has revealed a mobile plan called unifi Travel Pass, which is a prepaid travel SIM for foreign tourists. The unifi Travel Pass aims to give these tourists unlimited internet (3G and LTE), with the 7-day pass priced at RM30 while the 15-day pass costs RM60. The pass also comes with access to 8000 WiFi hotspots nationwide through wifi@unifi, live or on-demand video streams using the unifi playTV mobile app, and has RM5 preloaded inside for calls and SMS.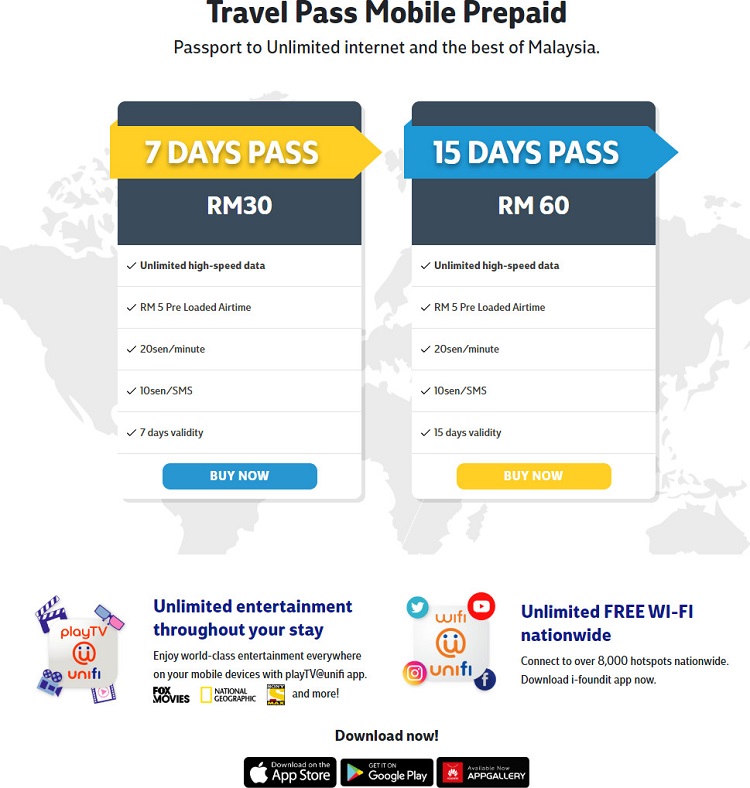 Fave, Klook and MHTC will also be looking to offer side benefits to the unifi Travel Pass. For Fave users, you will get 10% of cashback for every purchase of unifi Travel Pass bought on the platform, which is a small bonus if you are helping a bunch of foreign friends stay over. As for the others, Klook will be bundling the unifi Travel Pass with a KLIA Express and Touch 'n Go card for travel convenience, while MHTC will help by making the pass available through its counters at major airports and selected hospitals.
Tourists can purchase the unifi Travel Pass in advance by going to unifi's website, Fave or Klook. Once purchased, they can collect the pass from Tourism Malaysia's counters at the international airports in Malaysia. It's also possible to collect the pass from a collection point located in KL Tower.
To those who are frequent travellers, how does the unifi Travel Pass compare to travel SIMs from other countries? Let us know what you think on our Facebook page and stay tuned to TechNave.com for more news.