TP-Link Neffos C5 review – a more than adequate first smartphone for anyone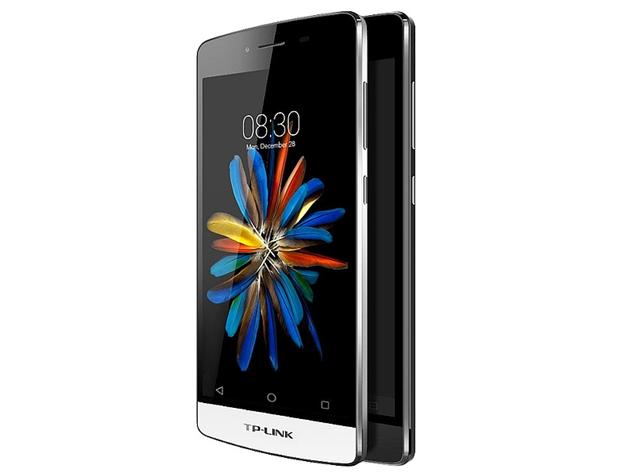 A brand that no one actually thought in relation to smartphones – TP-Link has announced a slew of new phones that is now available in the Malaysian market. This includes the Neffos C5 Max, Neffos C5L and the star of this review – the Neffos C5. It features a 5-inch display with a HD resolution (that is 1280 x 720 pixels) which is par for the course when compared to its peers – but does it live up to the average user? We will find out in our full review of the TP-Link Neffos C5 review.
Design - Shockingly average (not a bad thing though)
The Neffos C5 (as we will be calling it from now on) is quite average, that it doesn't have any superfluous elements that are usually present in some other manufacturers out there. It is understated yet functional, and it comes with only the items that it needs to run functionally. No more, and no less.
It is one of the rare smartphones today that comes with a removable back plate. This gives access to the battery bay, and the SIM/memory slots that is unfortunately not accessible unless the battery is taken out first. The back plate is plastic, but from the time we had with the phone, it is rugged enough to withstand an average daily user scenario.
Tech Specs and Features - A good average collection
Here we list the tech specs for the TP-Link Neffos C5:
Mediatek quad-core MT6735 processor @ 1.3Ghz
2GB of RAM
16GB of Storage + MicroSD expansion up to 32GB
5-inch display ( IPS, 720 x 1280 pixels, 10 finger multi-touch, 293.7PPI)
8-Megapixel rear camera + 5 megapixel front camera
4G LTE, 802.11 b/g/n WiFi, Bluetooth, Dual microSIM slots
144 x 72 x 8.8mm | 141g
Android 5.1.1 lollipop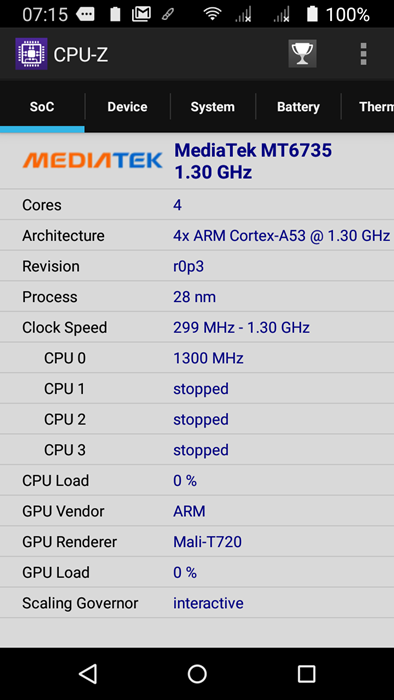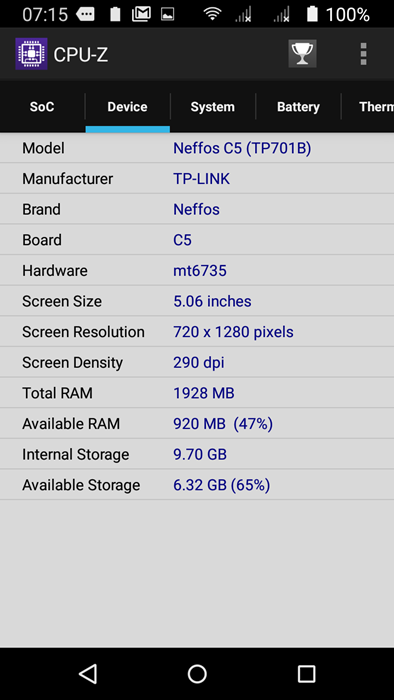 The specs for the Neffos C5 are quite decent for any average user out there and it offers 4G LTE connectivity with dual microSIM slots.
Performance – Average across the board
It scored 31962 on the AnTuTu test benchmark, which puts it about the same when compared with its peers. It can be accurately positioned as a mid-range smartphone, which is great considering the price that you pay for it. For Epic Citadel, it rendered an average of 38.6fps, while in 3DMark testing it managed to get 5665 points. Pretty ok considering the price all in all. You can play most games under the sun, and our testing with Asphalt 8 did not disappoint – the game is smooth, fast and manageable, with minor frame drops here and there but no problems thus far.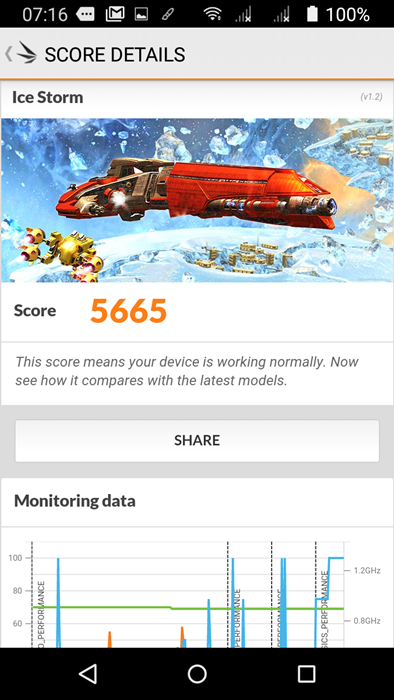 Decent 3DMark scores here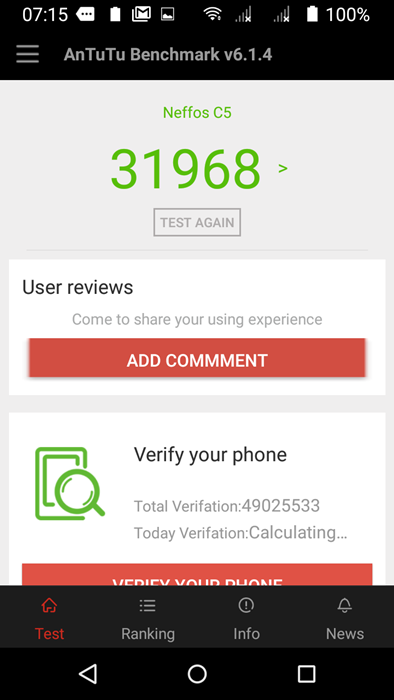 31968 is average for AnTuTu these days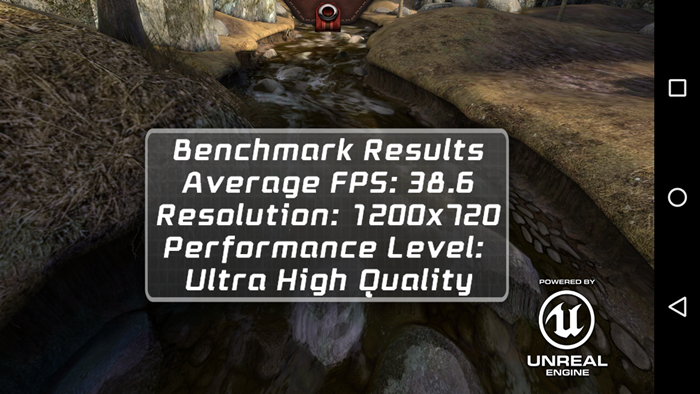 38.6fps on Epic Citadel - not that bad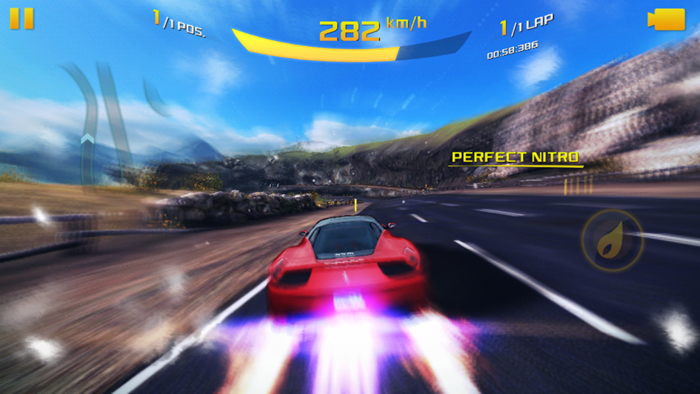 Asphalt 8 works nicely on the Neffos C5
The battery life is not bad either, considering it only has a 2200mAh battery that is removable. We managed to get about a working days' worth of battery life, with an average standby of about 4 days. This is quite respectable indeed.
At only RM 539, the Neffos C5 is definitely a very value for money smartphone that will meet any average user's needs and wants in a smartphone. The Mediatelk MT6735 did not feel bogged down most of the time it was under test situations, except for really heavy loads of 3D gaming. Even then it was more of a hiccup than a drag. The large screen is fairly normal without any outstanding features, but it is also not bad as the value for money goes for the phone package overall. The sound does sound a bit tinny when playing back music, video or playing games, but at this price point, you can't really complain much.
Camera on the Neffos C5 is an 8 megapixel module on the back, and a 5 megapixel module on the front. As cameras goes, it is average enough – the app is fast and snappy, with included filters built-into the app itself. There is some level of image manipulation i.e. beutification with the selfie camera, but we have seen worse offenders with other manufacturers.
Camera performance is what you expect out of the 8 megapixel sensor – it is just average. Nothing really stands out, and the low-light performance is below par. It is however enough for your social media usage and/or Skype call when needed.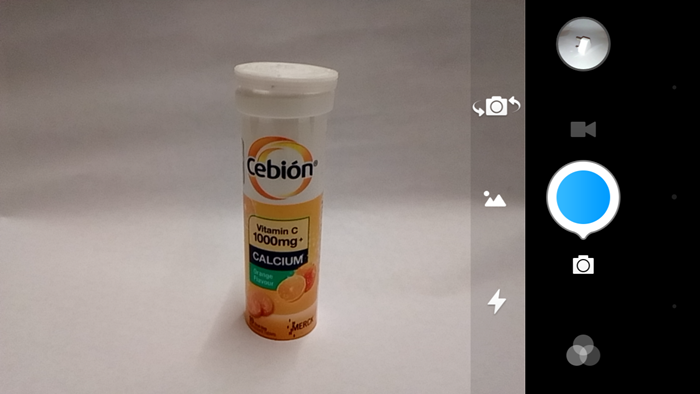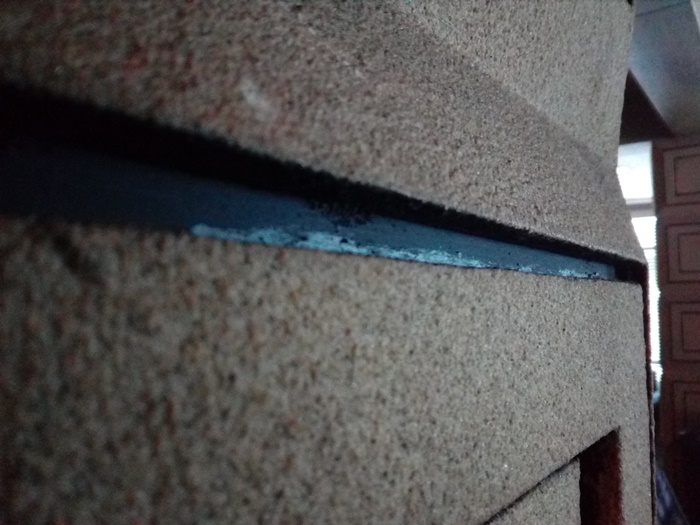 Good pickup of detail on the 8 Megapixel sensor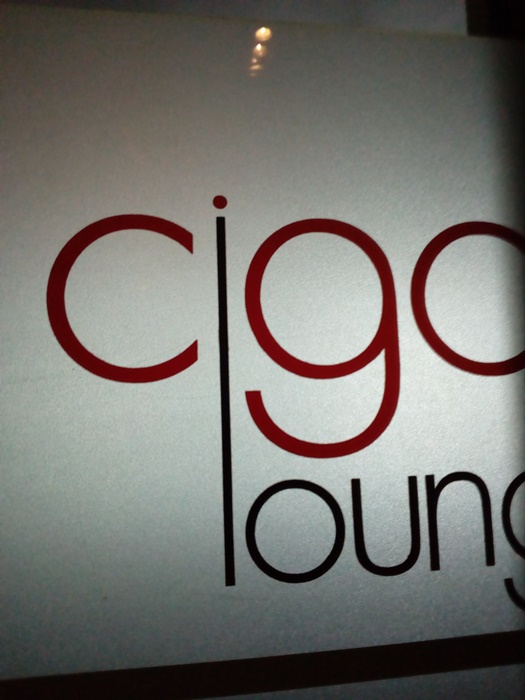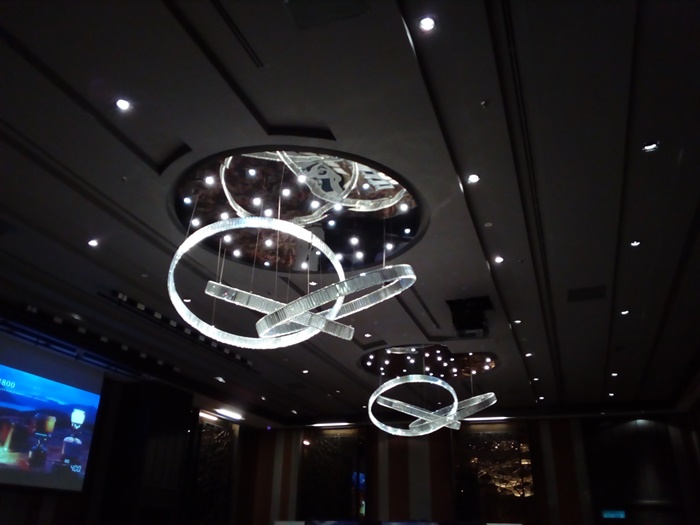 Acceptable low-light performance
Conclusion - Good & average
This is a good smartphone if you are looking to get something that is cheap yet powerful enough to run your average suite of apps – social media, internet, an occasional selfie or two. At RM 539, you can get it as your second phone, and the multi-SIM support is also great when you need it. I wish the SIM slots faces outwards so that we can change the SIM without shutting down the phone though but at least the battery is removable.
Apart from that, you can't really go wrong with the TP-Link Neffos but it faces fairly tough competition from more recent newcomers like the Wiko Robby (RM449) and the Flash Plus 2 (RM599) both of which have similar tech specs but metal bodies and a few extra features. The Neffos C5 is still better than previous generation entry-level smartphones especially if you're looking for a simple first smartphone with 4G LTE connectivity.