TechNave Gaming - Fortnite has an ongoing Star Wars event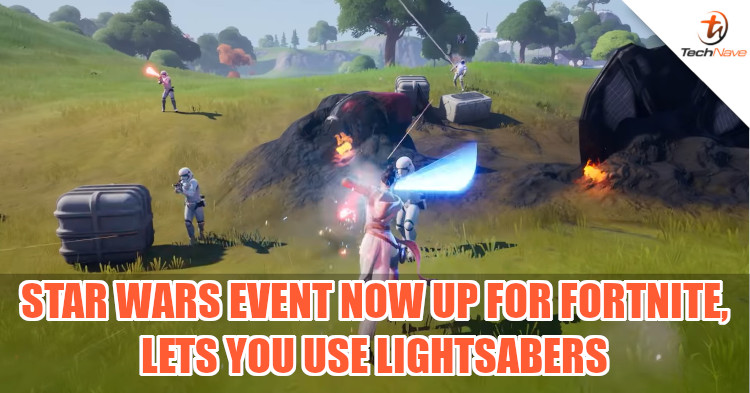 The hype for Star Wars: The Rise of Skywalker hype continues to build up, with the latest piece of news of it being a Fortnite collab. A new in-game screenshot was shown on Twitter, depicting the use of lightsabers and blaster rifles from the Star Wars universe. The event will run from 14 to 23 December 2019.
An intro clip of the event was also uploaded to YouTube, which you can view below, showing the Millennium Falcom dropping off the main characters for the Rise of Skywalker. It then shows a short encounter with some stormtroopers, before Kylo Ren makes an appearance. We're hoping that this means you could get skins of characters from the movie.
Players are supposed to be able to get their hands on lightsabers and blasters by looking for special blue crates that would drop on the map. According to CNET, you'll also be able to complete event-exclusive challenges for certain rewards.
How's your experience with this event so far? Let us know on our Facebook page! Also, remember to stay tuned to TechNave.com for more news like this.